Well, the fantasy football semifinals are in the books (unless you're like me and definitely not panicking that numerous matchups come down to Monday Night Football), and with that, we have just one more week in fantasy football for this year. There have been some ups, some downs, and some… whatever it is that Jamaal Williams did this season. Let's take a look at the week sixteen Absurdity Check to see what we are dealing with in our fantasy football finals!
Can We Start Gardner Minshew in Week 17?
Gardner Minshew finished week sixteen with 355 passing yards, two touchdowns, and two interceptions, along with a rushing touchdown. With two quarterbacks left to play on Thursday Night Football, at worst, he's going to finish as QB9 on the week, and given that one of the quarterbacks in tonight's game is Matt Ryan, I would go as far as to say that Minshew has a top-eight finish locked up already.
With Jalen Hurts still on the mend, it's looking like the Eagles will roll him back out again in week seventeen, but should you do that, as well? This week, Minshew brutalized a Cowboys defense that has been good this year, allowing the sixth-fewest fantasy points per game to quarterbacks this year. Minshew's 22.98 fantasy points last week marked the third time all season that Dallas allowed more than 20 fantasy points to a quarterback, with the other two being to Trevor Lawrence and Justin Fields. So, Minshew is in pretty good shape in that regard.
Next week, he gets the Saints, who are middle-of-the-road in fantasy points allowed to quarterbacks. Before taking on Desmond Ridder (the universal rank booster for defenses) and Deshaun Watson in 60+ mile per hour wind gusts, they allowed the sixteenth-most fantasy points to quarterbacks. So, they aren't an issue for Minshew next week, especially since the Saints were twelfth in fantasy points per game to wide receivers prior to their gimmes the last two weeks, and Minshew will build this one around A.J. Brown and DeVonta Smith.
Is Cam Akers Back?!
Cam Akers finished week sixteen with 23 carries, 118 yards, and three touchdowns as the Rams laid a Christmas Day smackdown on the Denver Broncos, winning 51-14. This marked the best fantasy output of Akers' erratic career so far, and marked the second time in his three seasons that he's finished above 100 rushing yards. But, it's the third time in four weeks that he's finished with double-digit fantasy points, and the second-consecutive game he finished with triple-digit yards after kissing 100 yards in week fifteen.
This week, Cam Akers, whether you believe him or not, has the best-possible matchup to finish up the season. While the Chargers are yet to play this week, they allow 5.5 yards per carry to running back entering this week, and they've allowed the sixth-most rushing touchdowns to running backs (again, despite playing one fewer game than everyone else). Whether you think Cam Akers is back or not is irrelevant, Akers has a date with destiny and we need to recognize that he has an incredible matchup in week seventeen that will bring him—and you—fantasy football glory, or at least a hefty amount of yards and a touchdown.
What Happened to Jamaal Williams?
After week thirteen, Jamaal Williams was RB6 in fantasy points per game, thanks (mostly) to his fourteen touchdowns in twelve games leading the way. That came from the Lions downing the ball inside the five with relative frequency, giving Williams ample chances to score short-area touchdowns. Through the first 13 weeks of the season, Williams led the NFL in rushing attempts inside the five, averaging two such carries per game (accounting for 11 of his touchdowns). In the last three games, he has just three such carries in three games, which he's turned into zero touchdowns. That's one major issue. The other?
Jamaal Williams has kind of hit the wall, as he has 224 rush attempts on the season, about 70 more than he's had in any other season. He had 159 carries through the first ten games, and he averaged 66.8 rushing yards on 4.2 yards per carry. After that point, however, he is averaging just 36.4 rushing yards per game on 2.8 yards per carry. It's fairly clear that the Lions over-relied on Jamaal Williams, and are reaping what they are sowing at this point.
Want more 2022 fantasy football discussion? Check out these links!
Discord!
Podcast!
Patreon!
Twitch!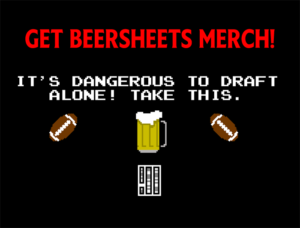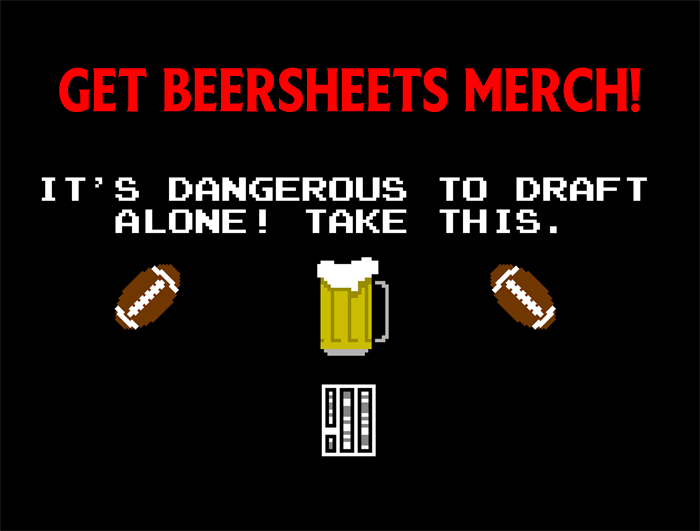 [Image Source: https://upload.wikimedia.org/wikipedia/commons/d/de/Cam_Akers_2020.jpg, cropped under CC BY SA 2.0]