We have just one more week of fantasy football goodness on the docket, which means that we can be extra liberal with our cuts this week, should we need a fantasy football-eligible player to add to our roster for our championship games. With that in mind, let's take a look at some of the guys that you can cut without any worries heading into your fantasy football finals. This only includes players rostered in at least 50% of leagues.
Quarterbacks
Tua Tagovailoa, Miami Dolphins (95% rostered)
This is for deep leagues only, as Tua just came off of a viable top-ten performance. But, how can you trust him this week going up against New England in New England? The Patriots are an abject disaster on offense, but on defense, they are still one of the best teams in the NFL. They're top-ten in the NFL in fewest net yards per attempt allowed, fifth in fewest yards per play allowed, sixth in pressure rate, and they've forced the third-most turnovers in the NFL. If you don't feel good about starting Tua against the Patriots, then you can move on from him.
After I wrote this, Tua entered the NFL's concussion protocols. Even if he clears it before Sunday, there's not much worth looking at for this matchup against the Patriots.
Derek Carr, Las Vegas (71% rostered)
If you feel bad about Tua's matchup, then let me tell you a bit about Derek Carr's matchup. Over his last four games, Carr is averaging under 200 passing yards, 1.5 touchdowns, and he has 8 fumbles plus picks in that timeframe. It's been a rough go of it for Carr. And things aren't about to get any easier for him in week seventeen. The 49ers come to town for a New Years' Day matchup, and it seems as though it'll be a nightmare for the Raiders, who are likely to start 2023 getting smothered by the 49ers' defense.
The 20 points the Niners allowed to the Commanders last week was the most they'd allowed to an opponent since Patrick Mahomes and the Chiefs scored 44 points… in week 7. It was also the third time all year a team got at least 20 points against the 49ers. The Niners also haven't given up more than 17.5 fantasy points to a quarterback since that Chiefs game, either, and they've only allowed more than 17.5 points to a quarterback twice this season. You can get rid of Derek Carr for your fantasy finals, there's nothing but pain headed his way on New Year's Day.
Wide Receivers
Deebo Samuel, San Francisco (92% rostered)
While the 49ers' stud receiver was seen dancing prior to the game (by me, with my eyeballs, in the stadium), it seems as though the 49ers are content leaving him inactive until the playoffs. With the Vikings continuing to win and the four seed going to whoever wins the NFC South slap fight, the 49ers' reasons to rush Samuel back thin by the week. I doubt we see him this weekend, and if we do, he won't be worth starting. Go ahead and move on.
Adam Thielen, Minnesota (92% rostered)
While Thielen has three touchdowns in his last five games, that's exactly what he's needed to be productive. He hasn't scored a double-digit fantasy day without a touchdown since Halloween, with a "when it rains it pours" approach to his fantasy production. This week, however, it's dry skies in the forecast as the Vikings get the stifling Green Bay Packers' passing defense. They've given up touchdowns to receivers in just one of the last six games. You can't count on Thielen this week, so you can move on from him.
Cooper Kupp, L.A. Rams (76% rostered)
He's out for the year, what are you doing?
Running Backs
Jamaal Williams, Detroit (91% rostered)
Jamaal Williams hit a wall, and the Lions' offense stopped operating in the specifically weird way that gave him cheap touchdowns. He has no scores and is averaging 2.8 yards per carry over the last three weeks. If they don't give him the ball for a touchdown, there's not much there to like about him. That's doubly true this week against a Tampa Bay team that gives up the fourth-fewest fantasy points to running backs on the year.
Cordarrelle Patterson, Atlanta (85% rostered)
Since coming back from his injury, the Falcons have given Patterson just 10 carries and two targets per game. While he's scored three touchdowns in those seven games, he hasn't done much outside of that. His high in that timeframe is 71 yards, and two of those three touchdowns came in his first game back against the Chargers.
Dameon Pierce, Houston (66% rostered)
My guess is that Pierce is rostered on some teams that have been eliminated because he's out for the season at this point.
Samaje Perine, Cincinnati Bengals (57% rostered)
Perine has just 20 touches in his last three games since Joe Mixon returned from injury, returning him to his status as a handcuff. If you're handcuffing a guy in the last week of the season, what are you doing, really?
Damien Harris, New England (50% rostered)
Harris hasn't played in four weeks with a thigh injury. Even if he's back, there's no reason to start him.
Tight Ends
With a big tight end week in the rearview mirror, there's no reason to cut anyone!
Want more 2022 fantasy football discussion? Check out these links!
Discord!
Podcast!
Patreon!
Twitch!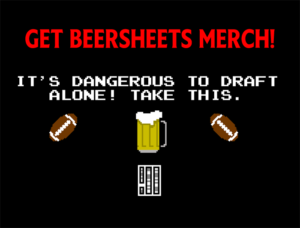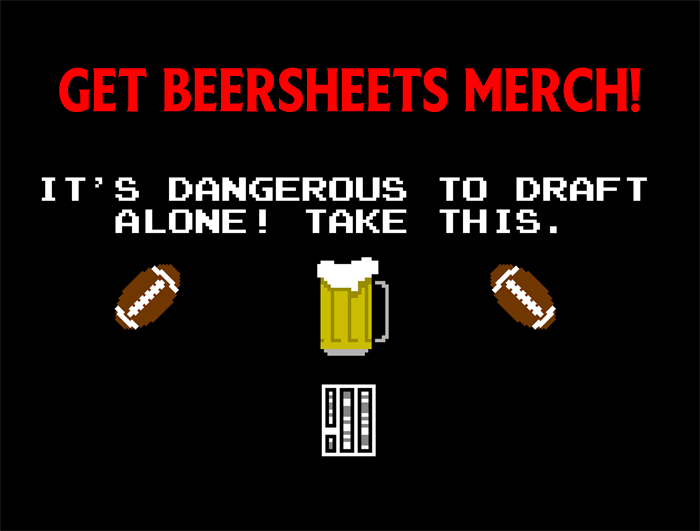 [https://commons.wikimedia.org/wiki/File:Adam_Thielen_(38373209001).jpg under CC BY SA 2.0]