Congrats on making the finals, or condolences on making the third-place game in your leagues! I want to do my best to make sure you cross the finish line, so I'm relying on a lot of assistance this week to make sure every single stat and detail is analyzed. Special thanks to Tony Martin for allowing me to tap into all his research this week.
But first, as always, I review last week and reflect on how I could do better.
Arg, time to rip the bandaid off!
Start Gardner Minshew
Projected QB Rank: 15
Actual Finish: QB5
That's a hit! My QB starts has been one of my most accurate areas (3 hits, no misses). Hopefully,  I can make it an undefeated season this week.
Sit Dak Prescott
Projected QB Rank: 9
Actual Finish: QB1
Here provides ample opportunity for me to reflect and improve. I not only didn't like Prescott, I thought he would be worse than QB9. My main argument was that Dak's infrequent high weeks weren't high enough to justify his often-sub-20-points weeks. That held true: Dak didn't top 30 so he didn't singlehandedly win anyone their week. That said, I was horribly, terribly wrong about this call. My big mistake was assuming how an NFC East matchup should play out, as those are always oddballs.
Start D'Andre Swift
Projected RB Rank: 29
Actual Finish: RB54
Last week was super weird. Backup tight end Shane Zylstra caught three red zone TDs. Swift played more offensive snaps than any other game, this season, yet put up a dud. Not every failure is a lesson, that is what I've learned from this. Paradoxically, that makes it a lesson.
Sit Ezekiel Elliott
Projected RB Rank: 21
Actual Finish: RB16
Again, I messed around and found out when it comes to predicting the NFC East.
Start Drake London
Projected WR Rank: 30
Actual Finish: WR28
Calling this one a draw, as London didn't finish top 24. Had he not lost a fumble, he would've cracked the top 20, so my prediction almost came true.
Sit Christian Watson
Projected WR Rank: 17
Actual Finish: WR41
My WR sits are also 3-0 this year.
Start Juwan Johnson
Projected TE Rank: 16
Actual Finish: TE50
This is an obvious lesson: Pay attention to the weather. Snow limited Andy Dalton to 15 total passes, only two of which went to Johnson.
Sit David Njoku
Projected TE Rank: 12
Actual Finish: TE37
Sometimes the snow games giveth, sometimes they taketh away.
Overall: 3-4-1
Season: 10-11-3
On to week 17:
Week 17 Start or Sit Quarterbacks
Tom Brady
FantasyPros Week 16 Rank: QB13
Carolina's pass defense has been getting better. Brady hasn't topped 20 fantasy points since week 4. When they met earlier this season Brady was held scoreless. Per Tony Martin: Brady has 12 TDs and 15 INTs vs zone defenses, and Carolina runs zone at the 8th highest rate in the league. Sit Tom Brady in week 17.
Mike White
FantasyPros Week 16 Rank: QB16
Mike White has decent talent and a pretty good receiving core. He has two top-ten fantasy finishes in three starts. Seattle has taken a step down in terms of pass coverage in the last third of this season. He should be able to move the ball with ease so start Mike White in week 17.
Week 17 Start or Sit Running Backs
Kenneth Walker
FantasyPros Week 16 Rank: RB13
He's injured, Dee Jay Dallas is around to take more snaps, and the Jets have tightened up their run defense in the past month. Per Tony Martin: Seattle has only gained 100 yards on the ground once since week 6. The Jets have a stingy average of 87 yards per game allowed to RBs, a very good reason why you should sit Kenneth Walker in week 17.
Tyler Allgeier
FantasyPros Week 16 Rank: RB21
Every year one or two rookie RBs break out late season and win leagues. This year, it's Allgeier. He has taken over the backfield and Atlanta sure doesn't want to throw it too much. Arizona's rush defense is in the bottom 25% of the league in most metrics, so confidently start Tyler Allgeier in week 17.
Week 16 Start or Sit Wide Receivers
Mike Evans
FantasyPros Week 16 Rank: WR21
Mike Evans hasn't had a week as a top 24 fantasy WR since the day before Tom Brady's divorce was announced. This is one of those situations where if the stars do align and he has a great game, no one will regret having benched him. Seriously: October 27th was the last time Evans was a WR2, so continue to sit Mike Evans in week 17.
Brandon Aiyuk
FantasyPros Week 16 Rank: WR24
Deebo is still out and Purdy has shown that he will target Aiyuk steadily. The Raiders are a freefalling mess whose owner can't afford a parachute. I expect the 49ers to see what happens when they push the throttle on Purdy's aerial game, so I'm going to start Brandon Aiyuk in week 17.
Week 16 Start or Sit Tight Ends
Dallas Goedert
FantasyPros Week 16 Rank: TE6
The Saints crush tight ends. By most of the metrics I am looking at, they are number one in the league in holding tight ends in terms of scoring, yardage, and fantasy scoring. Minshew isn't going to bother scheming to get Goedert open with all the other weapons in that offense. I think that Goedert is going to get swallowed by the Tight End Blob this week, so sit Dallas Goedert in week 17. 
Tyler Conklin
FantasyPros Week 16 Rank: TE18
Seattle allows the most points to fantasy tight ends. As I mentioned earlier, it's in the cards for Mike White to be able to lead many lengthy drives. Per Tony Martin: White has shown tendencies towards Conklin: he has the second most targets from the replacement QB. Seattle allows a ton of fantasy points to tight ends, the most in the league. If you're reading this, you're considering one of the many tight ends from the Blob. I think Conklin has the best path to a top-10 finish. Start Tyler Conklin in week 17.
That's it for this week's start-or-sits. For all your last-minute questions, check out me and former start-or-sit author Jeff Krisko on our Start or Sitshow Twitch stream, Sunday morning ~90 minutes before the opening kickoffs. As always, I wish you the best in your matchups and hope to see you back, next week!
Want more 2022 fantasy football discussion? Check out these links!
Discord!
Podcast!
Patreon!
Twitch!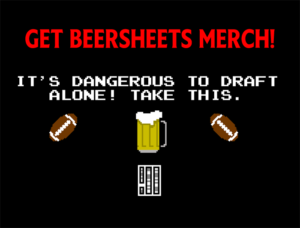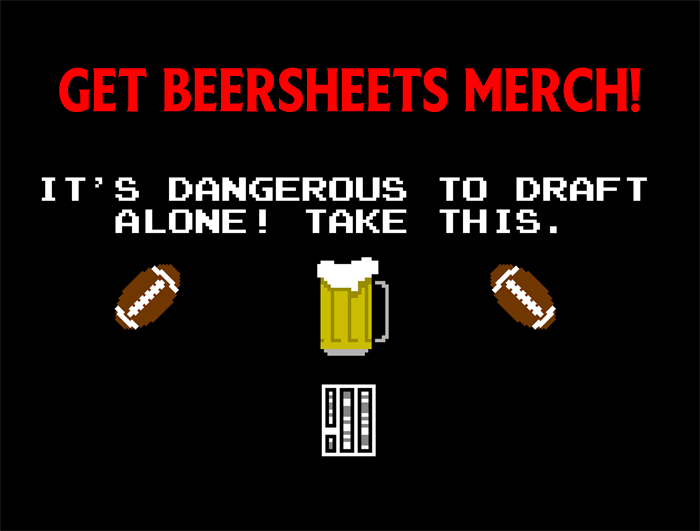 [Image Source: https://upload.wikimedia.org/wikipedia/commons/9/97/Dallas_Goedert_%28cropped%29.jpg under CC BY SA 2.0]