Week twelve of the 2022 NFL season is over and so are most of your playoff chances. If you have made it this far, your choices become significantly more important. With most trade deadlines past, the only way you can win the battle of attrition that is fantasy football is on the waiver wire. So, I'm going to provide you with the best options available. If I don't mention someone whom you think I should be talking about, just know there are many reasons why I overlooked them. Maybe they are owned in most leagues. Maybe they are so bad I don't even consider them.  Or, maybe it's because your opinions cannot be trusted. After all, you are here. So let us examine our best week five waiver wire players for your championship run…
Week Thirteen Waiver Wire Quarterbacks
Kenny Pickett, Pittsburgh Steelers (7% rostered) 
Not a lot of good waiver wire options for week thirteen if you need a quarterback. And when all your choices are bad, the matchup is king. The Atlanta Falcons have a pretty terrible defense, especially in the passing game. They are giving up about 265 passing yards and 2 passing touchdowns per game. Don't burn a waiver on Kenny Pickett. He'll be there when the waivers clear. But if you need an emergency start, Pickett is your guy.
Week Thirteen Waiver Wire Running Backs
JaMycal Hasty, Jacksonville Jaguars (2% rostered)
JaMycal Hasty is one of the toughest waiver wire guys to decide what to do with in week thirteen. In week twelve, Hasty had 95 all-purpose yards and 1 touchdown. The only reason he did so well is that Travis Etienne got hurt early in the game against Baltimore. Reports after the game said that the Jaguars thought Etienne could keep playing, but they decided to play it safe. That is what makes this one so tricky. If true, Etienne could be back in week thirteen and you will have burned a waiver on JaMycal Hasty for no reason. At this point in the season though, I think you have to pull the trigger if you need running back help. Hope as you might, nothing better is going to come along. And foot injuries are tricky, so there is still a decent chance that Etienne misses at least another week. So I'll grab Hasty if I'm desperate for running back depth, but I won't feel good about it.
Zonovan Knight, New York Jets (1% rostered)
Everything I said about Hasty I can say about Zonovan Knight. Michael Carter has a low ankle sprain, which means he could miss some time or be ready to go in week thirteen. When Carter left the game, Zonovan "Bam" Knight had 103 all-purpose yards. Instead of rehashing the dilemma of grabbing Knight on waivers, I am just going to talk about how awesome Zonovan Knight is as a name. Zonovan is such a great name, that I am almost disappointed by his nickname "Bam." NFL.com doesn't even have Zonovan listed by his real name, just as Bam Knight. This goes to show why NFL.com is the inferior fantasy platform.  Bam Knight is a name for some slapdash C-tier superhero, but Zonovan Knight is a dark protector who feels like he could help your fantasy football team. He probably can't, but he'll do a better job of it than Bam.
Benny Snell, Pittsburgh Steelers (1% rostered)
After Najee Harris left the Monday Night game with an abdominal injury, Benny Snell came in and put up 68 all-purpose yards and 1 touchdown. Just like with JaMycal and Zonovan, Benny Snell is in the unenviable role of being a guy who you should add if Najee Harris is going to miss extended time. The problem is we don't know if Najee is going to miss time. Just like with the other guys, I'm going to say if this is your handcuff, grab him. If he is not, maybe grab him anyway. Just don't commit a ton of resources to do so.
Kyren Williams, Los Angeles Rams (20% rostered)
Last week, I warned you about the dangers of Cam Akers. This week, I will be addressing the Kyren Williams chatter that still seems to be permeating fantasy football Twitter. In week twelve, Williams had 60 all-purpose yards. Sure he led the Rams in touches at the running back position, but that does not change the fact that he plays for the Rams. Even if Kyren Williams completely takes over the Rams backfield and doesn't split carries with anyone, he still has a ceiling of 10 points in that offense. And that ceiling assumes he caught 10 passes for negative yards because the Rams are a terrible football team who will not be scoring points, whether in fantasy football or regular football. Don't do this to yourself.
Week Thirteen Waiver Wire Wide Receivers
Treylon Burks, Tennesse Titans (41% rostered) 
Last week, I told you to grab Treylon Burks for many brilliant and well-thought-out reasons. In week twelve, Burks had 4 catches for 70 yards and the most bizarre touchdown you'll ever see from a wide receiver in your lineup. But it still counts and he was still the WR16 on the week. Burks led the Titans in targets, receptions, yards, and awesome fumble recoveries in the endzone for touchdowns. More importantly, his snap count went from 50% to 67% after coming back from injury. His workload should only continue to increase and with it his production. If you didn't grab him last week, get him now. You won't get another shot at him.
 Zay Jones, Jacksonville, Jaguars (21% rostered) 
In week twelve, Zay Jones recaptured some of that waiver wire buzz he had early in the season. With 11 catches for 145 yards, he led all receivers for the week in receiving yards and managed to finish as the WR5 even without scoring a touchdown. Over the next two weeks, Zay Jones has two top-five fantasy matchups at the wide receiver position, so if you need receiver help, Zay Jones has to be a priority addition.
 Elijah Moore, New York Jets (32% rostered) 
I am as big an Elijah Moore truther as you will find, but I suggest caution when looking at his week twelve performance. While he had the second-biggest fantasy day amongst Jets wide receivers with 2 catches for 64 yards and 1 touchdown, he also was sixth on the team in targets. Counting on Mike White to make Elijah Moore fantasy relevant when he is not playing the Bears' defense feels hopelessly optimistic to me.
 Jameson Williams, Detroit Lions (27% rostered)
I am just copying verbatim what I wrote last week because nothing has changed. The Lions announced that Jameson Williams' eligibility period to come off of injured reserve has opened, and he is back at practice, so he now has 21 days to rejoin the Lions. I know a lot of people have been stashing him, waiting for this moment. Hell, I'm one of those people. But I think we need to temper expectations. Even after being activated for football, it takes a while to fully get back up to speed after an ACL. Last year, Saquon Barkley was being talked about as a potential bust because people have unrealistic expectations. On the off-chance that Jameson Williams goes Adrian Peterson on us and proves he is the exception to the rule, I'll take this flyer. I thought Williams was the most talented receiver in this draft class, and so far this class is looking to be historically good. But there is a good chance he isn't relevant until next year and you shouldn't be afraid to pivot off of Williams if returns don't look good early. This was always a long shot to succeed.
Week Thirteen Waiver Wire Tight Ends
Tyler Conklin, New York Jets (30% rostered)
There are not any exciting tight end prospects on the waiver wire to target for week thirteen. This should come as no surprise to anyone who has to start a tight end because if you don't have Mark Andrews or Travis Kelce, you have been asking yourself all season "Why didn't I just take Kelce first?" And you would be right. For week thirteen, Tyler Conklin is a decent streamer option. Last week, he had 3 catches for 50 yards. Next week, he plays a Vikings team that gives up the ninth-most fantasy points to opposing tight ends. With Zack Wilson no longer throwing the football, Conklin might actually have a chance to recapture his early-season magic. More likely, he will just be the latest in a long line of tight ends who have broken your heart.
Want more 2022 fantasy football discussion? Check out these links!
Discord!
Podcast!
Patreon!
Twitch!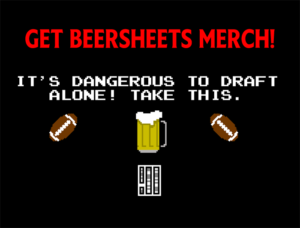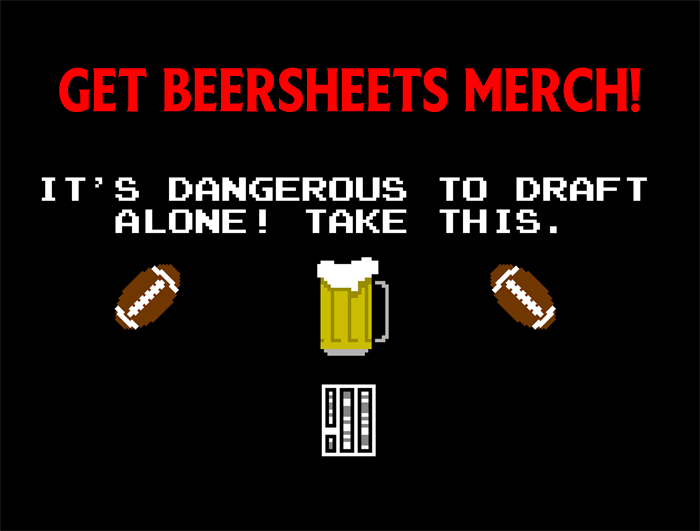 [Image Source: https://commons.wikimedia.org/wiki/File:Shoes_in_telephone_wire.jpg under CC BY SA 2.0]