Week 12 is (mostly!) in the books, and with the conclusion of Sunday's action, we are now at the traditional three-quarter point in the fantasy football season. But, the NFL added a week eighteen, which means we all have to do this for one extra week. A lot of injury-laden things happened this week, but some developments had nothing to do with injuries. Are they for real, or imaginary? Let's dive in.
Do the 49ers Have Too Many Mouths to Feed?
The 49ers took out the New Orleans Saints this weekend in a hard-fought 13-0 victory. While this isn't quite the 38-10 walloping the 49ers laid on the Cardinals in week 11, it did show a central issue with the 49ers' offense now that they have Christian McCaffrey in tow: there are just too many mouths to feed in San Francisco, and it's narrowing the number of high-end fantasy options on the roster. Before Christian McCaffrey showed up in San Francisco, he averaged 19.7 touches per game with Carolina this year; he averages just 16.6 touches per game. While three touches per game isn't that big of a deal in the short term, it comes out to a 53-touch drop over the course of the season. And this is smart; the 49ers have the playoffs in mind and don't want to run McCaffrey into the ground, if they can help it.
George Kittle has also had a long-standing targets issue that was highlighted by Christian McCaffrey's arrival: in Kittle's first five games of the year, without Christian McCaffrey fully locked and loaded into the 49ers' offense, Kittle averaged 7 targets, 5 catches, and 56 yards per game. Since the Niners integrated McCaffrey, Kittle is down to 4 targets, 3 catches, and 42.5 yards per game; production buoyed by his week eleven game against Arizona, the only game where Kittle passed 40 yards in the last four games. It's a drastic shift in focus that provides for a troublesome development for Kittle, who will continue to end up inside the top-six every week by ranks, mostly thanks to inertia and a lack of alternatives, but who will likely end up outside the top-six most weeks due to production.
Deebo Samuel has also seen a drop in opportunities since McCaffrey's arrival, though he still has a ton of chances to produce. Prior to McCaffrey becoming a Niner, Samuel averaged just under 8 targets and 4 carries per game, which he turned into just over 80 yards per week. Since the 49ers traded for McCaffrey, however, Samuel's production has ticked downward, to 9.8 opportunities per week for 58 yards per week. Brandon Aiyuk, who is averaging 7 targets, 5 catches, and 66 yards since McCaffrey's arrival, however, has no such problem. The more traditional weapon in the 49ers' offense, Aiyuk's dropped below 5 catches for 65 yards just once since McCaffrey's arrival, and he scored two touchdowns on his two targets in that game. Aiyuk has seen his numbers increase, as he averaged just 4 catches for 53 yards per game prior to CMC2SF.
This doesn't even get into the RB of it all, since the 49ers obviously replaced Elijah Mitchell (who might be out for the year (and the other various players who have run the football for San Francisco) with McCaffrey. But, we can see that the 49ers do have a "mouths to feed" problem. While that might not be an issue in big games, like against Arizona two weeks ago, in defensive slugfests the sudden bevy of weapons at Jimmy Garoppolo's disposal means he won't lock into one player, meaning that the 49ers have a "too many weapons" problem when things aren't going well and "a productive and varied offense" when they're smushing the Rams and Cardinals into the dirt.
Will Mike White Turn Around Elijah Moore's Season?
Elijah Moore, the erstwhile squeaky wheel, finished week twelve with a season-high 64 yards and a touchdown on… 2 targets. Well, so the targets problem is still an issue, but he's scoring touchdowns and scoring fantasy points in Jets victories, so Elijah Moore doesn't seem to care as much. But, this marked yet another data point in the "get Elijah Moore away from Zach Wilson, seriously, Zach Wilson is terrible," dataset. Over the last two seasons, whether it was Mike White or Joe Flacco, Elijah Moore has been a completely different weapon than he has been with Zach Wilson. Over the last two years, Elijah Moore with Zach Wilson averages 4.5 targets, 2 catches, and 22 yards per game (5.3 PPR points). With anyone else (prior to this week's output), Moore averaged 7.5 targets, 5 catches, and 68 yards per game (15.5 PPR points).
Elijah Moore showed frustration and anger in his time with Zach Wilson. It made a lot of sense, as Moore was mostly useless when your quarterback spends most of his time with his head down running for his life. Since it was just two targets, I'm not fully ready to buy back into Elijah Moore (after all, Garrett Wilson is still his teammate and he finished with 8 targets, 5 catches, 95 yards, and two touchdowns. But, I am still encouraged by Moore, who caught a 22-yard ball and a 42-yard ball en route to his final stat line. Am I encouraged by Elijah Moore finishing with 64 yards and a touchdown? Yes. Am I suddenly going to slot him into my starting lineup for my fantasy football leagues? Probably not. After all, he had just two targets while Wilson had eight, and five different Jets had three targets. Still, he's worth an add in every single league, as Moore averaged 6 catches for 84 yards and a touchdown without Zach Wilson last season.
Will Sam Darnold Save D.J. Moore?
Much like Elijah Moore and Mike White, D.J. Moore seems to have his savior from 2022 back under center after he posted a six target, four catches, 103 yards, and one touchdown effort in week twelve. Last year, Sam Darnold was not D.J. Moore's savior to take him to unforeseen heights, but Moore was a productive receiver with Darnold on the field. At least, that's how it seems when we look back on his starts with Darnold on the field in 2021: 9.8 targets, 5.7 receptions, and 70.7 yards per game. Unfortunately, most of this came during the first five weeks of the season, when Darnold started on fire. In those games, Moore finished with 10 targets, 7 catches, and 88 yards per game. Unfortunately, after those first five games, we had a D.J. Moore that we recognize from every other QB he had in his career: 9.7 targets, 4.7 receptions, and 58.3 yards per game (11 PPR points per game).
While those numbers with Darnold after the first month or so of the season aren't encouraging for D.J. Moore becoming a league-winner down the stretch, they are worlds better than what Moore has done this season with other quarterbacks: prior to week twelve, he averaged 7.5 targets, 3.8 receptions, and 45.6 yards per game. While Darnold won't "save" D.J. Moore, chances are he made Moore an encouraging part of your fantasy roster rather than an albatross around your neck.
Want more 2022 fantasy football discussion? Check out these links!
Discord!
Podcast!
Patreon!
Twitch!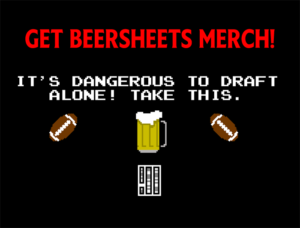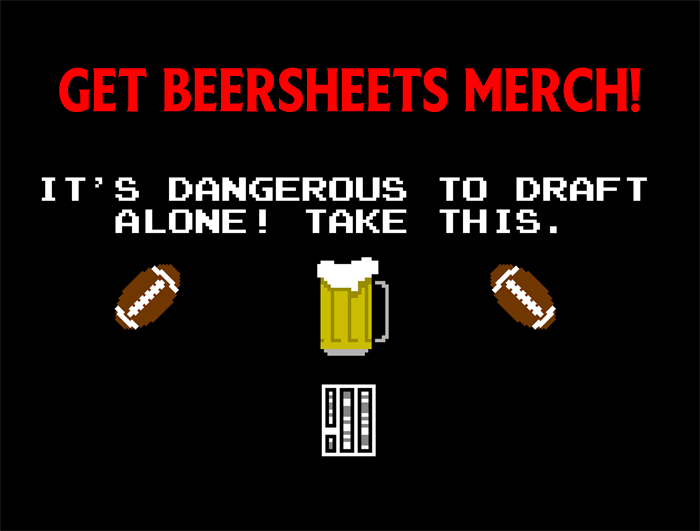 [Header Image Source: https://upload.wikimedia.org/wikipedia/commons/6/65/D.J_Moore.jpg under CC BY SA 2.0]