We are now nine (NINE!) weeks into the NFL season, and we have officially crossed over the mid-point of the fantasy football season. That also means that I've done eight of these Thursday Night Football start or sit articles at this point. And, to be honest with you, I've crunched the numbers, I've done the research, I've carried the ones and crossed the t's, and this one is the most straightforward Thursday Night Football game of the season. You have the juggernaut Eagles, who stifle opposing players, up against the woeful and moribund Houston Texans, who have one of the most dysfunctional offenses in the NFL. Let's take a look at who we start or sit for this Thursday Night Football tilt (that definitely won't be 24-3 at the half).
Smash Starts:
If you're benching these guys, you're overthinking it!
Jalen Hurts (QB), Miles Sanders (RB), A.J. Brown (WR), DeVonta Smith (WR)*, Dallas Goedert (TE)
*3WR league. You could potentially have two WR that you would want to start over DeVonta Smith, but not 3
Quarterbacks:
Davis Mills (Week 8: 17/29 passing, 152 passing yards, one passing touchdown, 3 rushes, 8 yards)
Please sit Davis Mills. Barring some sort of Herculean feat of strength, Mills is likely to get ground into the turf over and over by the Eagles' defense. There isn't an angle that's worth defending with Philadelphia. Their pass rush is the most exploitable part of them, as they are only ninth in quarterback pressure rate. Oh, but they went out and added stud pass rusher, Robert Quinn. Okay, so that's going to be a problem. Especially since the Texans are one of the worse pass-blocking teams, by ESPN's Pass Block Win Rate, which ranks them 25th of the 32 offensive lines.
The Eagles are one of the most stifling defenses against opposing quarterbacks because they have one of the best secondaries in the NFL. It turns out that adding Chauncey Gardner-Johnson to James Bradberry and Darius Slay makes it really hard on opposing offenses. The Eagles are one of five teams to have more interceptions than passing touchdowns allowed, tied with the Texans (interesting…), the Bears, and the Broncos with two more picks than passing touchdowns allowed. These four sit behind the Bills, who have a -4 touchdown to interception differential. The Eagles also allow the second-lowest yards per completion and the second-lowest yards per pass attempt. Mills can take advantage of good matchups, but he's played three teams between the 20th and 32nd in fantasy points allowed to quarterbacks, and he's averaged 11.5 points in those games.
Wide Receivers:
Brandin Cooks (Week 8: 6 targets, 4 receptions, 73 yards)
Nico Collins (Week 8: OUT, groin)
Chris Moore (Week 8: 0 targets, 63% of snaps)
Phillip Dorsett (Week 8: 5 targets, 1 catch, 6 yards)
First and foremost, unless you want to get cute with a DFS play, sit Chris Moore and sit Phillip Dorsett. Neither should touch redraft rosters outside of deep 3WR leagues, as they are both best suited as DFS dart throws. If you're in an AFC South-only league, I would go with Dorsett over Moore, as his five targets last week were second on the team, tied with Dameon Pierce. Chris Moore, despite no Nico Collins, was just out there to block and run wind sprints, as he played nearly two-thirds of snaps without as much as a target. Moore did score a short touchdown in week seven, but that was against the Raiders, not the Eagles. Dorsett also scored that game, with more yardage (though with one fewer catch). It's not a situation where you want to start either, but Dorsett is the better DFS dart throw.
As for Nico Collins, I am probably going to sit Nico Collins this week wherever I have him. The Texans ruled him out on Saturday, meaning that it doesn't look good for him to play on Thursday, either. Especially since the Texans aren't really in the business of holding guys back to make sure they play on Thursday. It's going to be hideous out there for both Collins and Brandin Cooks as they take on the wide receiver room that allows the lowest catch rate and the third-lowest yards per completion to wide receivers. [UPDATE: NICO COLLINS IS OUT FOR THIS GAME. SIT HIM.]
Then we get to the Big Kahuna in this passing game: Brandin Cooks. Cooks finished week eight with a respectable four catches for 73 yards. But, as the best player on this team, he should be getting way more than six targets. Cooks would have a decent chance to say that he's a good top-36 player… except the Texans' passing game has limited him to one top-36 game every three weeks. It's literally been a pattern, as he's finished (in PPR) as WR22, WR49, WR80, WR14, WR69, WR48, and last week, WR33. It's not a great matchup, as both Darius Slay and James Bradberry have the skills to effectively erase Cooks, and if they don't, then Chauncey Gardner-Johnson will help enough to stop him over the top. You probably want to sit Brandin Cooks this week, though I understand that with the byes, you might not be able to sit a guy getting 6.2 targets per game over his last five weeks (for 4 catches and 44 yards per game).
[UPDATE: Brandin Cooks took his own advice and won't be playing in this game. This does not mean that all of a sudden, Phillip Dorsett and Chris Moore are good starts. One of them will have a good game. Or maybe, Rex Burkhead? Maybe he becomes a desperation streamer? The biggest likelihood is that the Texans get ground into dust and one of the random guys on this roster will score a touchdown. Take a loved one out to a movie or a dinner or a night on the town, they don't have to know that you're escaping what will likely be the worst football game of the year.]
Running Backs:
Dameon Pierce (Week 8: 15 carries, 35 rushing yards, 5 targets, 3 receptions, 16 yards, touchdown)
Rex Burkhead (Week 8: 1 target, 1 reception, 2 yards, 0 rushes)
Dameon Pierce should be a smash start this week, but the matchup looks a bit rough on paper. The Eagles allow the thirteenth-most fantasy points to running backs on the season, but that is where you can attack the defense, and the production is starting to tick upward in recent weeks. The Eagles have allowed four running backs double-digit fantasy days in the last three weeks, with Eno Benjamin, Ezekiel Elliott, Najee Harris, and Jaylen Warren all getting enough production to feel good about starting them. Derek Watt also did this, via a trick play touchdown from Chase Claypool, but I am not going to give him the satisfaction of calling him a running back.
The Eagles also started the year poorly, giving up 181 rushing yards to the Lions, but they didn't allow even 90 rushing yards for three weeks before yielding 124, 134, and 144 in the last three weeks. This is roughly as bad as the Texans against running backs not named Derrick Henry. The Eagles are a stout and strong defense, but they can be attacked via the running game. Because of this, I am going to start Dameon Pierce this week. However, don't expect a big game with lots of long runs: the Eagles allowed the first 20+ yard rushing play of the year (D'Andre Swift, 33 seconds into the season), but have not allowed one since. This is a solid play with a touchdown upside.
Let's get to Rex Burkhead really quick, too. I want to say something about him: you can start Rex Burkhead as a desperation flex in deep PPR leagues where you're in bye week hell. I think that was enough caveats for Burkhead. But, the Texans' running back has at least 5 targets in three of the last four Texans losses (and let's be clear here, this is going to be a Texans' loss) as their passing-downs and hurry-up back. He's averaged 9.6 PPR points in those games which aren't great but is better than a poke in the eye with a sharp stick. He's an "oh my God I just need points on my roster" start, but he should score some points. Still, you should probably sit Rex Burkhead unless you're going full desperation mode.
Boston Scott (Week 8: 7 carries, 21 yards)
Kenneth Gainwell (Week 8: 1 carry, 3 yards, 1 target, 1 catch, 8 yards)
When Boston Scott was missing time, we could kind of talk ourselves into Kenneth Gainwell. Now, they're back, together, and if you're starting one of them, you're talking yourself into one of three things. First, a Miles Sanders injury. If you're doing that: STOP IT! Don't put that into the universe.
Second, you're banking on this game being a blowout and Scott and Gainwell getting a lot of touches to end the game. Well, last week, the Eagles trounced the Steelers by a final score of 35 to 13, and it was Boston Scott who had the touches, and as you saw, he did a whole lot of nothing with them. The Eagles also called in the backups with 11 touches left in the game. It's not something you want to bank on. Gainwell played on 25% of snaps, and Scott played on 23% of them. If they were one guy, that 48% would be something that you can bank on. As it stands, despite the Texans being one of the best matchups, they generally do this by allowing massive plays. They're tied for third in 20+ yard rushing plays allowed, and have given up three of the thirteen 30+ PPR days to running backs this season. They're bad because a guy snaps them in half, not because a group of running backs kills them via a thousand papercuts.
The third thing you're hoping for is a touchdown. The Texans allow the most touchdowns to running backs this year, with 10 rushing and one receiving. If you want to subject yourself to this kind of agita, I suppose you're looking for Kenneth Gainwell, here. Scott has just one touch inside the 20 this year, back in week one, and Gainwell has five. But then again, it could just be a free-for-all, who knows!
Unless I am exceptionally desperate, I am going to sit Kenneth Gainwell and sit Boston Scott.
Tight Ends
Brevin Jordan (Week 8: 4 targets, 2 receptions, 19 yards)
O.J. Howard (Week 8: 3 targets, 2 receptions, 24 yards)
Jordan Akins (Week 8: 2 targets, 1 catch, 5 yards)
On the surface, the Texans appear as though they give the tight end position a lot of targets. They rank in the middle-of-the-pack in targets to the position, tying with the Broncos with 53 targets. Given how little they pass, this ranks eighth in tight end target rate. But, here's the rub: they have three of the guys, and it's hard to tell who will get the targets in a given week. All three played in week eight, and only one thing was clear: Jordan Akins (2 targets, 26% of snaps) was the clear #3 tight end, and he's yet to cross 40% of snaps in a game this year. So, sit Jordan Akins is an easy one. One of the guys ahead of him would need to suffer an injury for him to matter (outside of a fluky touchdown).
But what about Brevin Jordan and O.J. Howard? After all, Howard played 50% of snaps last week, and Akins played 56%. But, they combined for 7 targets for 4 receptions and 43 yards. If you jam them together, you get what you're hoping for from one tight end: 4 receptions for 40 yards, and a chance at a score. What about that chance at a score, though? After all, they have three touchdowns combined this year. Unfortunately, Howard scored two touchdowns on two targets in week one, and Akins scored a touchdown back in week three. Unfortunately, the two players have combined for three red zone targets this season, per Rotowire. And, doubly unfortunate, neither has a single target inside the ten since week one. One of these three guys could score, but I don't know which one and neither do you. Unless you want to overthink this and play the edges, then you want to sit Brevin Jordan and sit O.J. Howard, as well.
Want more 2022 fantasy football discussion? Check out these links!
Discord!
Podcast!
Patreon!
Twitch!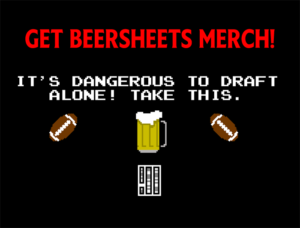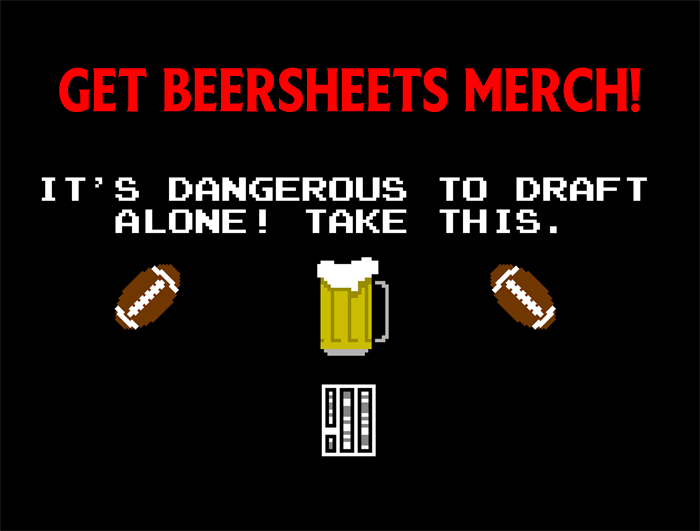 [Image Source: https://commons.wikimedia.org/wiki/File:Jalen_Hurts,_2020.jpg, cropped under CC BY SA 2.0]