The NFL was incredibly stupid this week. The Packers lost to both inhabitants of MetLife Stadium in consecutive weeks after dropping one to the Giants last week in London, Bailey Zappe trounced the Browns, and the Colts actually won a game against the Jaguars! But, what new thoughts about what happened in week six are bunk, and what new narratives are the truth? Let's dive in with this week's Absurdity Checks from the sixth week of NFL action!
Is Alec Pierce a Must-Start Wide Receiver?
In week four, I made a Sicko Stash™ of Alec Pierce, and since then, all Alec Pierce has done is score fantasy points. Prior to that, he played 45% of snaps in week two, where he had 3 catches for 61 yards on 5 targets. Since then, he's seen his production tick steadily upward, going from 12 PPR points in week 5, to 8/81 last week, and 3/49/1 (including a game-winner) in week six. But, I don't think that Alec Pierce is, in fact, a must-start wide receiver at this point. In his hot streak, over the last three games, he's averaging 14 PPR points per game. While that's a nice floor to have, 14 PPR points per game is only good for WR25 on the season, just ahead of DeVonta Smith's 13.86 PPR points per game.
With bye weeks coming up, and the prevalence of 3WR leagues, Pierce, who is only 38% rostered, belongs on a roster in all 12-team leagues. And, if you pick him up, he has two primo matchups on the horizon. The Colts take on the Titans and Commanders over the next two weeks, and they allow the third and fifth-most PPR points per game to wide receivers, respectively. Pierce showed in week five that he had Matt Ryan's trust to move the ball downfield, and this week, he showed that he has Matt Ryan's trust with the game on the line. While Alec Pierce might not necessarily be a must-start receiver for the rest of the season, he's too hot to bench right now in any 3WR league.
Will Brandon Aiyuk Continue to Thrive with Jimmy Garoppolo?
Brandon Aiyuk scored two touchdowns this week while going for 8 catches and 83 yards on 11 targets. This was his best game of the season and the most prolific fantasy day of his career. This has been a continuation of great games from Aiyuk with Garoppolo ever since he left Kyle Shanahan's "Dog House" in early 2021 (the first time he played over 75% of snaps in consecutive games) he has averaged 6 targets for 4 receptions and 60 yards per game, scoring 5 touchdowns in his 16 contests. That's a nice 10-point floor with about a 30% chance that he scores a touchdown.
Aiyuk's done this with or without Garoppolo, as he averages an extra half-catch for 1.5 yards per game. So, it doesn't really matter if it's Garoppolo on the field, or not. Aiyuk is Aiyuk and remains a backend WR3 option. He can continue to do this, because this is what he does. And he had his best fantasy day when the 49ers collapsed around him. He has the Chiefs next week, who are top-ten in fantasy points allowed to WRs, so you can toss him in your lineup to cover your bye weeks next week.
Should We Pull the Plug on Elijah Moore?
Elijah Moore had zero targets in the week six matchup between the Jets and the Packers, and it wasn't because he was off the field. Elijah Moore led all Jets wide receivers in snaps and was behind just Corey Davis in routes run on the week.  This comes on the heels of consecutive Zach Wilson starts wherein Elijah Moore had 8 combined targets for 4 catches and 64 yards, combined. He's steadily ticked downward with Zach Wilson under center and to be honest, he didn't do a whole lot with Joe Flacco, either. He now averages under 5 targets per game, under 3 catches per game, and just under 34 yards per game. Without a score on the year, he sits at just about 6.4 PPR points per game, and things weren't much better last season, either.
Zach Wilson and Elijah Moore played seven games together last season, and in those seven games, Moore averaged 6.6 targets, 2.7 receptions, and 28.9 yards. That makes the total production for ten games between Elijah Moore and Zach Wilson a not-so-robust 54 targets, 23 receptions, and 266 yards, or 2.3 catches for 26.6 yards per game. Or, to put it a different way: a catch for 10 yards less than Breece Hall, the running back, per game. You can go ahead and move on from Elijah Moore in your fantasy league.
Want more 2022 fantasy football discussion? Check out these links!
Discord!
Podcast!
Patreon!
Twitch!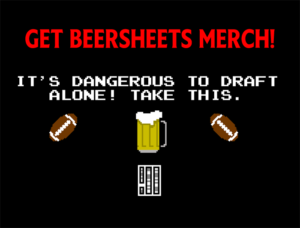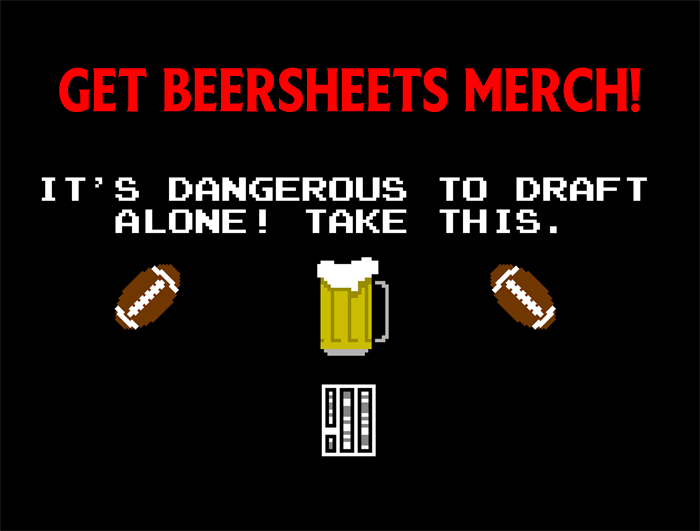 [Image Source: New York Jets on Twitter]