Thursday Night Football hasn't been a good product this season, and it's had two extremely dangerous-looking concussions in consecutive weeks. Ideally, we don't have to deal with it. But, let me take a big sip of water and see if we get a good matchup this week! The Bears and Commanders do battle on Thursday, and this could be the least-fantasy-relevant fantasy football island game all year long. Let's take a dive into who we should start or sit from the Thursday Night Football tilt.
Smash Starts:
If you bench these guys, you're overthinking it!
David Montgomery (RB), Curtis Samuel (WR)
Quarterbacks:
Justin Fields (Week 5: 15/21, 208 passing yards, 1 touchdown, 8 rushes, 47 rushing yards)
Fields had his best fantasy day of the season last week, finishing with 17 points in four-point per passing touchdown leagues. He did it against a Vikings team that sits outside the top ten in fantasy points allowed to quarterbacks, so it wasn't just taking advantage of a good matchup for Fields. It also wasn't a situation where he had one big play that made his day. He was competent all-around and proved that if they just let him throw the dang football, he has a decent floor.
Fields gets a better matchup this week, as the Commanders are in the top ten in fantasy points allowed to quarterbacks, giving up at least 17 points to every quarterback not named Ryan Tannehill this season. They yielded startable-to-good fantasy days to Jared Goff, Trevor Lawrence, and even Cooper Rush before the Titans came to town and let Derrick Henry do all the hard work to beat them.
This is a good week to start Justin Fields if you're in a bind, or if you need him off of the waiver wire thanks to your quarterback eating a bye week (or a spicy Subway sandwich that tore his lat). Don't expect a huge game, but you can expect somewhere between QB10 and QB15, making him a smash start in 2QB leagues.
Carson Wentz (Week 5: 25/38, 359 passing yards, 2 touchdowns, 5 rushes, 15 rushing yards)
Wentz has been extremely up-and-down in the first five weeks of the season, as he looked like he was entering the "must-start" quarterback echelon after the first two weeks, before cratering against Philadelphia and Dallas. So, we all ran away from him, but then he had 370 total yards and two touchdowns last week (both to Dyami Brown). So, what's the pattern here? Can we start Carson Wentz this week?
Let's take a look at Wentz's good games and bad games so far this year. His good games came against Jacksonville, Detroit, and Tennessee, who rank 9th, 30th, and 28th in passing DVOA on the season. In those games, he averaged 25.8 points per game. In the other two games, he took on the Eagles and Cowboys, who rank fourth and fifth in DVOA. In those games, he averaged 7.97 points. This week, he gets the Bears and their #15 pass DVOA. If you're in a bind you can start him, but given his Jekyll and Hyde act so far this year, I can understand trepidation there. I have it, too. You can sit Carson Wentz this week in 1QB leagues, but much like Justin Fields, the matchup is too juicy to bench him in 2QB leagues.
Running Backs:
Khalil Herbert (Week 5: 4 rushes, 11 yards)
With David Montgomery back and healthy, it's looking like Herbert is back to the RB2 role. There isn't enough projected volume for Herbert at this point to make him someone I want to start. Go ahead and sit Khalil Herbert (but keep him around in case of a David Montgomery injury).
Antonio Gibson (Week 5: 4 targets, 3 catches, 33 receiving yards, 3 rushes, 6 rushing yards)
Brian Robinson (Week 5: 9 rushes, 22 yards)
J.D. McKissic (Week 5: 0 rushes, 7 targets, 5 receptions, 37 yards)
I am going to make this completely short and sweet: do not start either Antonio Gibson or Brian Robinson. The two players split their snaps near-evenly, with Gibson getting 20 snaps and Robinson getting 18. That could grow this week, with Brian Robinson getting a bigger slice of the pie. After all, apparently, Ron Rivera likes him more than Gibson. But also, he didn't run exceptionally well last week and was shot in the leg less than two months ago. So, while he's a good story, I would temper expectations with him, at least until he shows us something that makes you want to start him. Good stories don't make for good fantasy starts, so sit Brian Robinson and root for his good story without stakes. If he plays well, then slide him in in week seven.
As for Antonio Gibson, he's still the best all-around back on the Commanders, and the one Commies win this year came when Gibson had 21 touches back in week one. But, if he's only getting 20 snaps, then you can't trust him at all this week. You can also sit Antonio Gibson.
That leaves J.D. McKissic. McKissic has the fourth-most targets and receptions, and the fifth-most receiving yards among running backs this season. Unfortunately, he has just 17 rush attempts for 65 yards, so he doesn't exactly have a massive rushing upside on a week-to-week basis. The Bears also struggle against opposing receiving backs, allowing the tenth-most yards per reception to the position in the NFL. With bye weeks starting, you could do worse than 8 guaranteed PPR points in your flex. However, you can't guarantee those 8 PPR points. Unless you're particularly desperate, you can sit J.D. McKissic, as well.
My problem with this group of backs is not the backs themselves, it's that we have literally no idea what the usage will be among them. I don't like that kind of uncertainty in fantasy football, so I am going to stay away until that gets cleared up.
Wide Receivers:
Darnell Mooney (Week 5: 5 targets, 2 catches, 52 receiving yards)
With all respect to Dante Pettis (please unblock me) and Equanimeous St. Brown (please let me hug your brother and tell him how much I love him), Mooney is the only wide receiver on this team worth worrying about for fantasy football purposes. And Mooney is kind of rounding into shape as the Bears let Justin Fields pass more. Mooney shook off his five combined targets in the first two games of the season to get 16 targets in his last three games. In the last two games, he's combined for six catches for 146 yards. That puts him in the "probably start but you need a bomb for this to work" category along guys like Rashod Bateman and Gabe Davis.
Mooney also gets a plus matchup this week, taking on a Commanders team that allows the fifth-most fantasy points to opposing wide receivers. Amon-Ra St. Brown, Christian Kirk, DeVonta Smith and CeeDee Lamb all had field days against this defense. What do they all have in common? They're more svelte speedsters than anything else. Start Darnell Mooney as a WR3 or a flex this week, and hope that the trend continues.
Terry McLaurin (Week 5: 6 targets, 5 catches, 76 receiving yards)
Jahan Dotson (Week 5: DNP, Hamstring) OUT
Dyami Brown (Week 5: 4 targets, 2 catches, 105 yards, 2 touchdowns)
Terry McLaurin wasn't supposed to be holding on to being a top-30 wide receiver by the skin of his teeth. People (not me, people) ranked him inside their top twenty at the position, for no reason other than vibes. He hasn't returned that faith this season, finishing above 14 PPR points just once this season back in week three. There really isn't much to put your faith in with Terry, either. He's a talented guy, sure, but the Commanders just haven't made it work for Terry. His average finish this season is WR39, over his last 17 games it's WR41, and since the beginning of 2021, it's WR44.
McLaurin's next game inside the top 20 this season will be his first not only this year but since week eleven of 2021. Terry McLaurin is not a set-and-forget starter. But, what he is, is a good play as a third wide receiver or a flex this week. While his average finish this year is WR39, he's finished between WR24 and WR36 in four of his five games (a disastrous week four dragged his average down). You can start Terry McLaurin, get your virtually-guaranteed 12 PPR points, and move on.
There's no timetable for Jahan Dotson to return from his hamstring injury and he's already been ruled out for week six. As for Dyami Brown, he's on the list specifically so I can tell you that chasing what he did last week was a glory play, as his 4 targets last week were half his targets on the season. He might get another long bomb touchdown, or two! Even if he replicates what he did last week, there's no reason to think that he will do that, especially since the Bears allow the eighth-fewest PPR points to wide receivers. Go ahead and sit Dyami Brown, too.
Tight Ends:
Cole Kmet (Week 5: 4 targets, 4 catches, 45 yards)
Logan Thomas (Week 5: DNP, Calf) OUT
John Bates (Week 5: 3 targets, 3 catches, 39 yards)
None of these tight ends are recommended plays. Kmet is rounding into shape as Fields throws more, but his 4 catches for 45 yards was his highest PPR day of the season. Logan Thomas is hurt, and John Bates is Just Okay. There are plenty of guys out there that you don't have to go chasing anyone in this game in what is a marginal matchup on both sides. The Commanders and Bears are 24th and 25th in fantasy points allowed to the position after playing against other good-to-okay fantasy options like Irv Smith, Robert Tonyan, T.J. Hockenson, Dallas Goedert, and Dalton Schultz. Sit all tight ends in this one.
Want more 2022 fantasy football discussion? Check out these links!
Discord!
Podcast!
Patreon!
Twitch!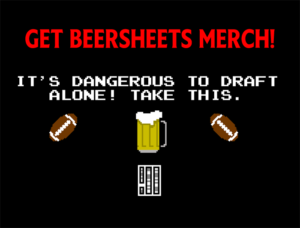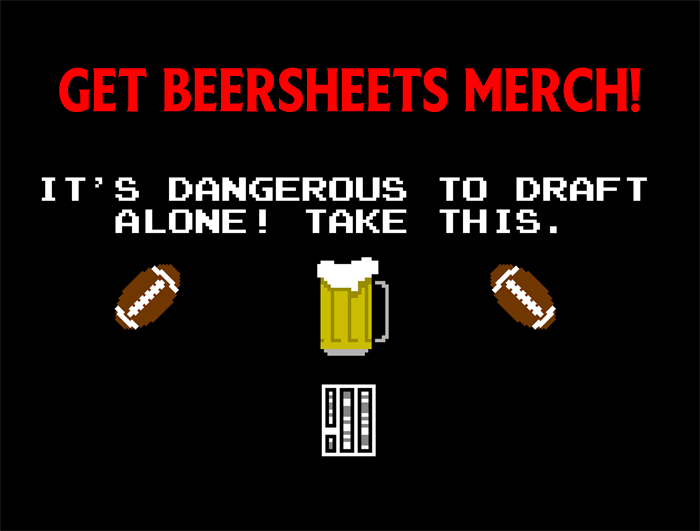 Image Source: https://upload.wikimedia.org/wikipedia/commons/0/09/Antonio_Gibson_touchdown.jpg under CC BY SA 2.0