I normally start off these Absurdity Checks with some pithy little comment about something silly that happened last night. But, given that I am going to lay into the Dolphins for a bit here, I don't think there's any humor that I can find for what they, and the NFL, and NFL Media's stooges, all did to Tua Tagovailoa. There's some actual fantasy football stuff to talk about from last night, which I am going to actually do as some sort of self-care (hint: it's laying into Joe Mixon). Let's start with Tua Tagovailoa.
Just What the Hell Were The Dolphins Thinking With Tua Tagovailoa?
On Sunday, about 100 hours before the kickoff of this game, Tua suffered a concussion. Everybody who saw it knew that it was a concussion. His head hit the turf, and he got up, shook his head, stumbled, fell, got up, and was incredibly wobbly. The independent neurologists had no choice but to pull him for an evaluation. Tua tricked them into thinking that it was a back injury and he was cleared to return to the game.
That independent neurologist was anything but independent. Everyone but those directly paid to carry water for the NFL knew that it was a concussion and that the back injury was a cover. Fast forward to Thursday, and Tua Tagovailoa takes an obscenely nasty hit, can't get up, and lays on the ground, presumably unconscious, as his neurons fire and misfire and gnarl his hands into a horrifying visage. Luckily, he has movement in his extremities and he's conscious, but that doesn't mean that everything is okay.
Well, things aren't okay. Reportedly, the independent neurologist cleared Tua Tagovailoa to play, by following the NFL protocol to the letter. To paraphrase No Country For Old Men, "If the rule you followed brought you to this, of what use was the rule?" What's the point of having independent neurologists and protocols if they allow you to put a clearly concussed man on the field, twice? What use is independent neurologists if there's no real follow-up afterward to make sure he's okay to play? Because, at minimum, anyone checked for a concussion needs to be out for Thursday Night Football, especially if it is all about player safety, as the NFL tells us.
But it isn't about player safety, as the mere existence of Thursday Night Football tells us. Players always say how playing in a football game feels like being in a car crash, and that they need a full week to recover in most cases. Well, Thursday Night Football and the nice, big, fat contract that Amazon gave them is proof that the NFL does not care about player safety, because they're trotting them back out there 100 hours after getting into a car accident.
The NFL doesn't care about these players, they're just a means to an end. Concussion seriousness likely stemmed from a group of lawyers telling them about their potential culpability for a lawsuit down the line. Independent neurologists are a joke. They're nowhere near enough to prevent a Tua situation from happening. We let players and coaches, whose entire paycheck depends on winning and losing, drive the concussion narrative. This is why so many old-timers are starting to degrade neurologically: the NFL treated them like meat. The NFL treats their current players like Kobe beef, but those cows are still slaughtered and consumed.
This needs to be an eye-opening reckoning for the league. I doubt it will be, but it was horrifying to watch a young man's life potentially change irreparably and we get it in slow motion from various angles. We didn't need that.
With that out of the way, I guess we need to talk about some fantasy football.
When Will the Bengals Stop Hamstringing Themselves With Joe Mixon?
Going into this week, I ran a Pro-Football-Reference.com Stathead query to find who had the lowest yards per touch in the NFL, and I was gobsmacked to find Joe Mixon second from the bottom (minimum 20 touches). At that point, he led the NFL in touches, and given that he topped 20 touches on Thursday Night Football, he still tops the NFL in touches. Yet, at 28 touches at 2.64 yards per touch, he's dropped below 3.52 yards per touch for the year, a number carried by Najee Harris, the least efficient running back in the NFL. As of this moment, prior to Sunday's games, Joe Mixon is the least efficient running back in the entire NFL.
I truly don't know what Zac Taylor is doing. He has Joe Burrow, Ja'Marr Chase, Tee Higgins, and Tyler Boyd, and yet, he decides to use the least efficient back for 28 touches. He could have one of the most dynamic offenses in the NFL, but because of his dedication to an incredibly inefficient back for a high volume of touches, they've managed just one game over 20 points this year. They need to get it together before this drags them down.
Want more 2022 fantasy football discussion? Check out these links!
Discord!
Podcast!
Patreon!
Twitch!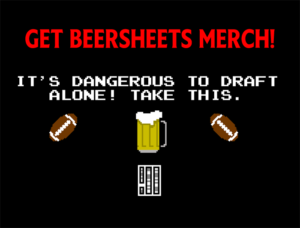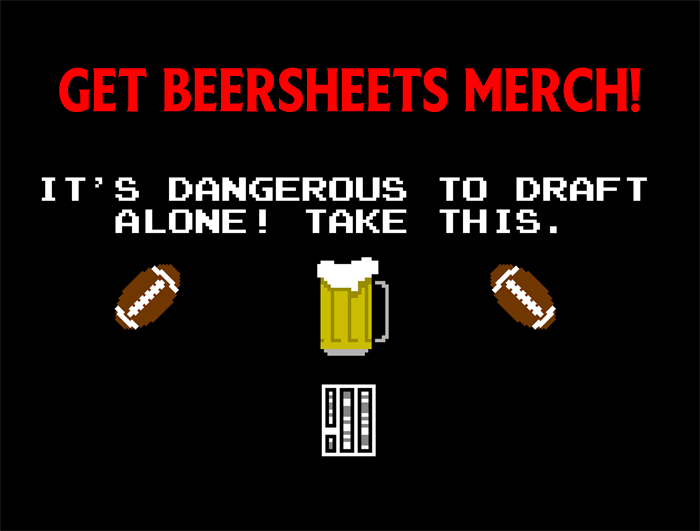 [Header Image Source: https://upload.wikimedia.org/wikipedia/commons/0/05/Joe_Mixon_vs_Browns_2019.jpg, cropped under CC BY SA 2.0]