Welcome back to week 3 of The Degenerate's Gambit! Before we get too far, I wanted to once again re-establish that these articles are for fun, and while I love writing them and gambling on football, if you or someone you know is addicted and needs help, please get help or get help for them. The national helpline number is 1-800-522-4700.
So far we've had a pretty turbulent season, but managed to once again hit on three of our five bets last week, including our second straight Long Shot Play of the Week, which I'm thinking of renaming or at least abbreviating to LSPOTW. In week one we took the Bears ML over San Francisco, and last week we took the Jets moneyline, which hit due to some last-minute Flacco magic. That Jets win solidified it in my mind: Joe Flacco is now officially elite at the age of 37.
We got lucky last week, dear reader. Arizona had no business covering the +5.5, and I'm pretty sure if Josh McDaniels didn't learn how to choke away a big-time lead from watching the Atlanta Super Bowl meltdown from the other sideline, we'd be singing a different tune. Regardless, we're 6/10 on the season and perfect in our LSPOTW. Let's take a look at what I'm eyeing this week to continue to expand on my bankroll.
Chiefs -5.5 vs. Colts (-112)
There's no reason why this line should be so close. This is a smash matchup for Kelce, even with Shaq Leonard returning. Yeah, Indianapolis' defense will rebound this season and most likely become a streaming option for redraft leagues, but for now, it's mid and as long as Kenny Clark is out there getting toasted like an extra during the filming of How High, Mahomes will find a way. I'm not so sure this game isn't a two-digit victory for KC, considering we have seen how bad Indy's offense can look when they are playing from behind. Pittman and Pierce return this week, but I still don't think it's enough to overcome a game script that might end up taking Jonathan Taylor out of the equation.
Eagles -6.5 vs. Washington (-106)
This spread also feels stupidly low, especially when we've seen how dominant Philly has been at the same time as how incompetent Washington has been so far. Taking the moneyline seems obvious, but I can see the Commanders losing by more than a touchdown. Washington's inability to cover anyone in the slot means this is a big pass-catching week for all of Philly's skill position players, and I don't think Washington has the playmakers to keep up. I think Darius Slay takes a break from moonlighting as Kirk Cousins' favorite WR to show up and wreck Carson Wentz's weekend.
Stefon Diggs OVER 80.5 Receiving Yards (-114)
In my preseason betting article, I hammered Stefon Diggs as the NFL's overall leader in receiving yards at season's end, and nothing that I've seen since has convinced me otherwise. So, to help convince you, let me throw some stats your way. In two weeks, here is where Stefon Diggs ranks in targets (7), overall fantasy points (1), catches (2), the catch rate for all WRs with 20 or more targets (1), target share (4), yards per route run with a minimum of 50 snaps (2), team air yard share (8), total air yards (5), and this stuff is just the tip of the iceberg. 
Davante Adams OVER 83.5 Receiving Yards (-114)
I know, fool me once, shame on me, right? Fool me twice, you won't get fooled again. Wise words from George W Bush, who could have probably iced the Arizona game in a much more effective way than Josh McDaniels did last week. A big-time bet for the Football Absurdity show last week was Adams hitting his yardage prop, and we screwed the pooch there. Let me tell you why I'm going back to the well: Hunter Renfrow's status for this week is up in the air. Tennessee gives up the 4th most fantasy points to WRs so far in 2022 and is allowing an obscene 73% completion rate. Adams is third in the league in air yards, and 5th in target share… you know what? We just did this with the Diggs numbers, and I don't want to get repetitive. Just know that this looks like a major bounceback week for Davante Adams, and I want in on it. 
Long Shot Play of the Week: Lions Moneyline (+194)
Kirk Cousins and the Vikings looked like world beaters in week 1, taking Aaron Rodgers and his terrible astrology tattoo back to the depths of whatever shitty Tool album art it was stolen from. Kirk then immediately went out and shit the bed the next week, getting beaten so badly that his hometown hospital ignored their Covid policy and admitted him in for some hard talks about his abilities as a passer and to tell him to shut the fuck up about, well, pretty much everything. I think week two is closer to the Vikings teams we're going to end up seeing this year, and I think Detroit can hang with anyone at this point. Dan Campbell is building a culture that believes any game is winnable, and as you may know, divisional matchups can be screwy. 
I think Jefferson goes off, and I also think Amon-Ra slows his record-setting pace. However, I think Detroit has a better roster from top to bottom, and in games like this, you never know who makes the decisive play. The Lions might have the strongest rushing attack in the league, and also have the largest yards per carry before the running back makes contact with a defender. Look for a lower-scoring game with the Lions being more disciplined with penalties and ball control. I also think they're more likely to play a clean game. This is all screaming upset to me, so give me the Lions winning outright with plus odds. 
2022 Record: 6/10
LSPOTW Record: 2/2
Want more 2022 fantasy football discussion? Check out these links!
Discord!
Podcast!
Patreon!
Twitch!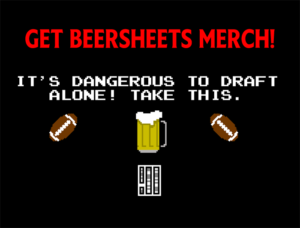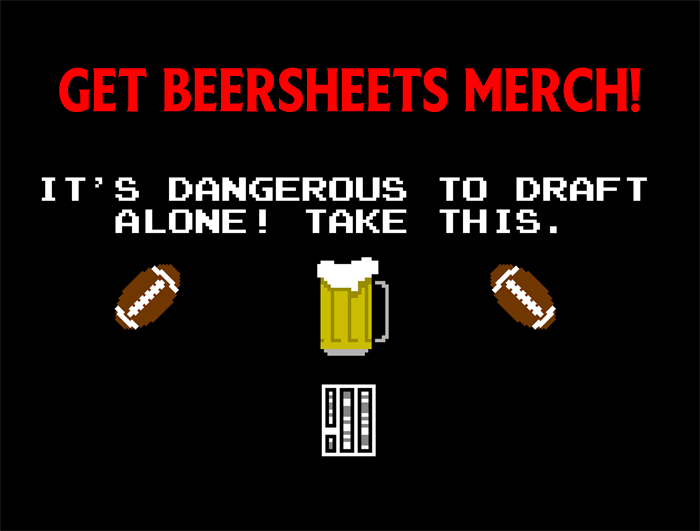 [Image Source: https://upload.wikimedia.org/wikipedia/commons/f/fa/Stefon_Diggs_%2851528382292%29_%28cropped%29.jpg, cropped, under CC BY SA 2.0]