Week one of the NFL season is in the books, and it's already time to start looking ahead to week two in your fantasy football leagues. First up this week, we have the L.A. Chargers traveling to Kansas City to take on the Chiefs in an early-season AFC West tilt. This one will already fall to the vagaries of injuries in the NFL, with Chargers' star wide receiver Keenan Allen not likely to play due to a hamstring injury suffered in Sunday's game against the Raiders. But, there is still a bevy of options to consider in this one, so let's take a look, shall we?
The Smash Starts:
These guys are studs, played like studs last week, and remain studs going forward.
Chargers: Justin Herbert (QB), Austin Ekeler (RB)
Chiefs: Patrick Mahomes (QB), Travis Kelce (TE)
Running Backs:
Clyde Edwards-Helaire (Week One: 7 rushes, 42 yards, 3 targets, 3 receptions, 32 yards, 2 TD)
Isaiah Pacheco (Week One: 12 carries, 62 yards, TD)
Jerick McKinnon (Week One: 4 rushes, 22 yards, 4 targets, 3 receptions, 27 yards)
CEH is a curious case because the man had plenty of usage in the game (before it was out of hand) but he also didn't even play half of the first-half snaps before they worked in Isiah Pacheco. Ultimately, you have to lean into starting Edwards-Helaire, because he seems to be getting enough touches to make it all work. He's also getting touches inside the five, which are leading to touchdowns, which seemed to be his major issue in the past. Ultimately, Edwards-Helaire is a backend RB2 but is better situated as a flex play (but don't put him in the flex, because that destroys your flexibility).
As for Pacheco, it's hard to really get a grasp on what his share might be, because Pacheco out-touched every other back on this roster, but Pacheco had just two touches in the first three quarters, and had 60 yards and a touchdown after the game was well out of hand. At this point, he's a boom-bust play, and you probably want to slot him into lineups only if you need that push to get over what might be a bad week for you. He looked explosive in his garbage time plays, but he ultimately mostly had garbage time plays.
If you look at the under-the-radar indicators, especially snaps, then Jerick McKinnon deserves far more than a 5% rostership in fantasy football leagues. In the first half, when the Chiefs deployed a "normal" gameplan (before it was a Certified Blowout™), McKinnon and CEH split snaps down the middle, and McKinnon had three targets and three carries in the first half. He could have a role as a poor man's Nyheim Hines or J.D. McKissic this week. There's a lot of uncertainty around him, and not a lot around other running backs around the league, so you probably don't want to start him, but don't be surprised if he puts together a decent game.
You can see that I didn't even address the Chargers' rush defense in this one. That's because it's really too early to tell, not because I am not confident in making proclamations after a game, but because the Raiders completely abandoned the run. Only two running backs touched the ball, and they split sixteen touches. That's really enough to feel good about evaluating the opposing defense.
Sony Michel (Week One: 7 rushes, 12 yards)
If you're down this bad, already, maybe fantasy football isn't for you. At this point, Sony Michel is more an annoying gnat for Austin Ekeler managers than anything you have to worry about for fantasy football purposes.
Wide Receivers:
Mike Williams (Week One: 4 targets, 2 catches, 10 yards)
DeAndre Carter (Week One: 4 targets, 3 catches, 64 yards, TD)
Joshua Palmer (Week One: 4 targets, 3 catches, 5 yards)
Mike Williams is extremely close to being in the "smash start" category, but he stayed out of it just so that I can tell you to not worry about Mike Williams, especially considering that Keenan Allen won't be playing in this game. Mike Williams has two career games without Keenan Allen, and in those games, he averaged five catches for 81 yards, and he kicked in a touchdown in the second of those two games. He's a guy you must start in 3WR leagues, even with his struggles in week one, as he will be a key part of this Thursday Night Football game.
The real question is if either of the wide receivers behind Williams makes for a sneaky start. Ultimately, I hope I don't end up in a position where I have to start one of these guys, but if I have to go with one over the other, I am going to go against the grain and go with DeAndre Carter over Joshua Palmer. A lot of people in fantasy football circles are trying to squeeze blood from a stone with Palmer. He gets some weird "fantasy points per target" bump from his five games down the stretch in 2021, but what those people conveniently ignore is that he had 28 targets and three touchdowns, which automatically gives him a massive bump in fantasy points per target reckoning. In the five games people like to cite, he also averaged 3.6 catches for 37 yards. So, you're hyped about starting a tight end at wide receiver? Cool, I guess?
Palmer had ten air yards in week one, a game where he played 75% of snaps, and a game where Keenan Allen left after he played 33% of snaps. DeAndre Carter, on the other hand, had the same number of targets as Carter, but he had 67 more air yards. Carter also scored a touchdown, thanks to actually getting valuable targets in & around the end zone. Ideally, I'm not starting either Josh Palmer or DeAndre Carter, but after one game, if I want to squeeze a player into a DFS lineup, I'm going Carter, not Palmer.
JuJu Smith-Schuster (Week One: 8 targets, 6 catches, 79 yards)
Marquez Valdes-Scantling (Week One: 4 targets, 4 catches, 44 yards)
Mecole Hardman (Week One: 6 targets, 3 catches, 16 yards, TD)
Skyy Moore (Week One: 1 target, 1 catch, 30 yards)
JuJu Smith-Schuster is a must-start wide receiver. He lost a fumble last week and failed to score a touchdown, so he's currently outside the top-25 in fantasy points per game. But, he's fifteenth in wide receiver yards and sixteenth in wide receiver receptions, after going 6/79 on 8 targets in Sunday's action. JuJu is going to be a player who returns value on his selection all year long, and that continues on Thursday.
As for the other guys, just… stay away. In a game where Patrick Mahomes threw for 360 yards and five touchdowns, Skyy Moore, MVS, and Mecole Hardman combined for 90 yards and zero scores. If you want to pick one guy who could pop off the most this week, it's going to be Mecole Hardman. He had the most targets out of the three remaining non-JuJu wide receivers, but he also had the highest average depth of target, which led him to sit behind just Travis Kelce in air yards for the Chiefs. He also ran more routes than Skyy Moore (though fewer than MVS) and was behind only JuJu in targets per route run, among the Chiefs' wide receivers. Finally, Skyy Moore and MVS combined for one red zone target, and none inside the ten or five. Mecole Hardman had 3 red zone targets, 2 of them were inside the 10, and one was inside the 5. He has the best chance to go off this week.
Or it could be MVS because this wide receiver corps could prove to be chaos and we just don't know.
Tight Ends:
Gerald Everett (Week One: 4 targets, 3 catches, 54 yards, TD)
Gerald Everett is my massive Start of the Week from this game. Not only did he turn in a nice touchdown catch last week, but that also comes on the heels of both Austin Ekeler and Justin Herbert talking him up in the preseason. Everett should get far more than four targets in this game, without Keenan Allen around to soak from the Chargers' true #1 target (okay, maybe I'm a bit too far over my skis, here). But, his opportunities are ready to cash into a big game.
Among TE with at least ten routes run last week, Everett ranked fourth in yards per route run (on 23 routes). He also sits inside the top twelve in average target depth among tight ends with more than two targets. Also, thanks to his strong run to score the touchdown, he also sits eighth in yards after the catch per reception, among tight ends with multiple receptions so far. He's poised to have a big game, and I, for one, am extremely ready to reap all the rewards from his breakout contest with the Chargers.
Want more 2022 fantasy football discussion? Check out these links!
Discord!
Podcast!
Patreon!
Twitch!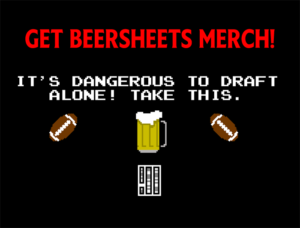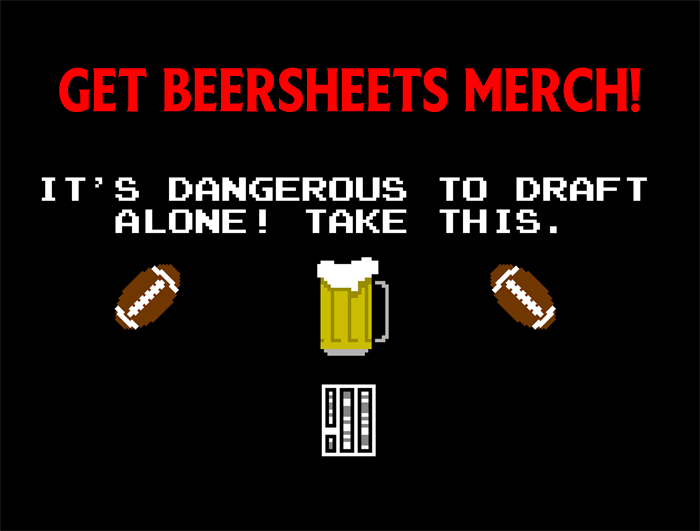 [Image Source: https://upload.wikimedia.org/wikipedia/commons/b/b5/Mike_Williams_2021.jpg cropped under CC BY SA 2.0]