So, you're getting ready to get ahold of some week one waiver wire guys, or maybe you got too overzealous in your draft and punted on kicker and defense to get some upside guys. Well, now you need a kicker and defense. So, that means that it's time to say bye-bye to some fellas. Don't worry, we have you covered with some suggestions of players that you can release back into the waiver wire pool (relatively) guilt-free. To make this list, a player must be on rosters in at least 50% of leagues (by Yahoo! roster rates), though we start off with more of a… blanket declaration at quarterback. Please keep in mind these are suggestions and every roster is different.
Quarterback Cut Candidates:
Any backup quarterback if you have Josh Allen, Lamar Jackson, Kyler Murray, Patrick Mahomes, Tom Brady, Joe Burrow, Jalen Hurts, Russell Wilson, or Dak Prescott
We love to make sure that we have backups at every position at a draft. And by "we" I mean "a lot of people." Given that the preponderance of leagues are 1QB, 12-team leagues, it doesn't make sense that there are 20 quarterbacks rostered in at least 40% of leagues, and 18 rostered in at least 50% of them. I understand the "platoon" approach at quarterback, but that roster rate tells the story of people with two quarterbacks who don't need the second one. The byes don't start until week six, you'll be okay with one quarterback there. You can move on from the second guy and snag someone off the waiver wire when you need one for a bye week.
Wide Receiver Cut Candidates:
Russell Gage, Tampa Bay (52% rostered)
Russell Gage was a hot sleeper candidate early in the offseason. After all, Tom Brady was back, Chris Godwin was no lock to start the year healthy, and it was just Mike Evans and Gage in the receiving corps. Well, Tom Brady took a mystery vacation in camp after realizing his offensive line due to attrition and injuries will be dreadful this year, Chris Godwin is good to go (or close to it), and the Buccaneers added Julio Jones to their receiving corps. What was initially shaping up to be an easy go of targets turned into a complete mess for Gage. This is all before you consider that Gage is currently nursing a hamstring injury (though head coach Todd Bowles believes he will be ready for Sunday). I'm not too bullish on having Gage hang around my roster.
Isaiah McKenzie, Buffalo (51% rostered)
This is a fun one. You're not crazy enough to start Isaiah McKenzie on Thursday Night Football and eat a potential zero. But, since he plays on Thursday Night Football, you can wait to see if he balls out or fails to live up to expectations against the Rams before you need to make a decision on him. Many platforms allow you to drop a player if his Thursday game passed without him in your starting lineup. That means you can wait and see how he does on Thursday before making a decision, here. If he doesn't look to be the guy, then you can just pull the plug, scot-free.
Marquez Valdes-Scantling, Kansas City (51%)
I really don't buy the Marquez Valdes-Scantling hype in Kansas City. Yes, Tyreek Hill is gone, but MVS will be next to Skyy Moore and JuJu Smith-Schuster in the passing game. The Chiefs could easily take one man's production and jam it into three different players, leaving all three without an ability to do enough for your fantasy football squads. MVS has shown in his time with Aaron Rodgers that he probably just doesn't have the "it" factor at wide receiver. Rookie Skyy Moore hasn't let us down yet, and vet JuJu Smith-Schuster already has a 1,400-yard receiving season under his belt.
Running Back Cut Candidates:
Alexander Mattison, Minnesota (64% rostered)
I've long been a proponent of keeping Alexander Mattison off your team. It just doesn't make a whole lot of sense, considering that he's really good but also you keep this player on your roster for 2-3 games per year where you can start him? It doesn't really make a whole lot of sense. He's just the roster equivalent of those giant Live, Laugh, Love signs so far in his career. I'm sure they looked fine at the moment but now you look back on them and wonder what you were doing to waste that space like that. Don't cut Mattison but see if he can be the kicker in a 2-for-1 to get you a slight roster upgrade. You'll be happier that way.
Raheem Mostert, Miami (51% rostered)
Raheem Mostert is set to be the 1B in Miami, and he's a guy who doesn't ever catch footballs (in this offense) and who can't really stay on the field. The offense also isn't one that traditionally, at least when Kyle Shanahan ran it, gave the ball to multiple running backs a ton. That leaves Mostert as a guy who will likely spike here & there, but someone who is better off on the waiver wire for now.
Tight End Cut Candidates:
Albert Okwuegbunam, Denver (62% rostered)
I have absolutely no faith in Albert Okwuegbunam as a tight end on my roster. Neither Nathaniel Hackett nor Russell Wilson come from offensive systems that highlight the tight end in any really meaningful way. He's also, easily, the fifth-best weapon that Russell Wilson has (behind Courtland Sutton, Jerry Jeudy, and the two running backs). No matter who is on the field, however, he's the fourth-best option, at best. If you have him and another upside tight end with a clearer path to targets (Cole Kmet, for example), then you can move on from A-OK.
Tyler Higbee, L.A. Rams (58% rostered)
Tyler Higbee is still riding high from his December 2019 five-game stretch where he suddenly had 11 targets per game. Before, and after that, he averaged fewer than 35 yards per game on about 3 catches per contest. He went Super Saiyan for a month nearly three years ago and everyone is still going gaga over it. It truly doesn't make sense to me, and the glow up the offense found last season did not fall down to Higbee. He caught 61 balls for 560 yards and 5 touchdowns and finished as TE15. His upside is completely based around the thought, "hey he could score a lot of touchdowns," which is about as flimsy an argument as you can get.
Oh, and he did a hate crime and got off without any real punishment. Never forget that.
Mike Gesicki, Miami (51% rostered)
He's my best friend, he's my pal. He's my homeboy, my rotten soldier. He's my sweet cheese. My good-time boy. If you know exactly one thing about me, it's probably that I was way early on the Mike Gesicki Bandwagon. And, unfortunately, I have to be the first one to fully hop off. There's nothing about his offseason that bodes well for his 2022 prospects. His value came in running an absolute boof-ton of routes (fifth-most routes run in 2021) and got a ton of downfield shots (the fourth-most air yards). Now, Mike McDaniel came in, tagged him, and tried to turn him into a blocker instead of a massive slot receiver. He, obviously, struggled mightily all offseason. While I can't say that I'm surprised, given the full-blown attempt to jam the square peg into the round hole by trying to turn him into Mike Gesicki, I can say that I'm disappointed. You can move on from him, now.
Want more 2022 fantasy football draft discussion? Check out these links!
Discord!
Podcast!
Patreon!
Twitch!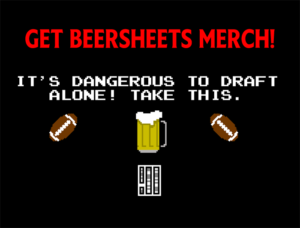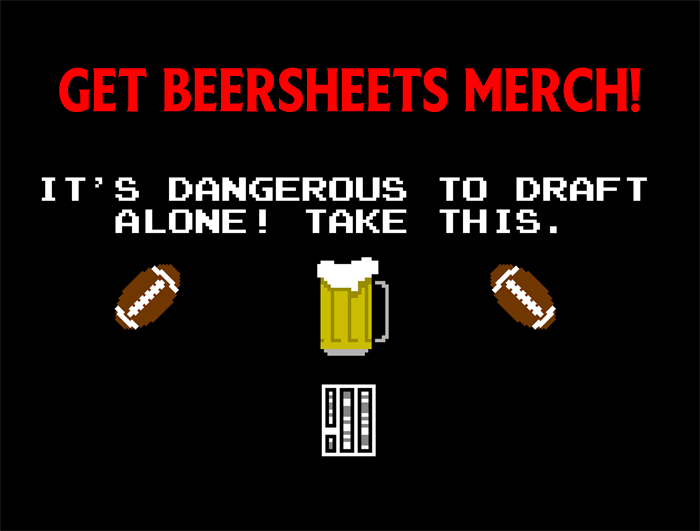 [Image Source: https://www.flickr.com/photos/painting-with-pixels/49182898891 under CC BY-SA 2.0]