The Buffalo Bills shellacked the reigning champion Los Angeles Rams last night, winning 31-10. Obviously, this left some fantasy football managers rankled, as two Rams in particular  (and one Buffalo Bill) left them cursing the skies. But, it wasn't all bad, there was a diamond in the rough in Buffalo. What should we be doing with Cam Akers, Allen Robinson, James Cook, and Isaiah McKenzie moving forward?
Should You Cut Cam Akers?
If you yelled at me on Twitter this offseason, chances are it was because I told you that Cam Akers wasn't going to be as good as you think. I'm currently taking victory laps all over Cam Akers's face because, well, so far I'm correct. But, if you have Cam Akers on your roster, should you drop him or sell him at this point?
The short answer is no. The longer answer is h*ck no. The even longer answer is below.
Cam Akers was RB19 off of the board and was a fourth-round pick by ADP. That isn't the type of player that you move on from after one game. Yes, even if that one game was twelve snaps with three touches for zero yards. If you've been following the Cam Akers Saga recently, you know that he and Henderson both suffered injuries during the preseason and that Henderson seemed to be ahead of Akers in the pecking order because of it. This actually marks the third straight time (though Akers had an Achilles tear last season) that Cam Akers will have to wait for Darrell Henderson to vacate the RB1 role prior to Akers stepping into the limelight. Akers broke out in week fourteen of 2020 thanks to a Darrell Henderson injury casting him aside, and the Rams rushed Akers back from his Achilles injury to get Sony Michel off the field due to a Darrell Henderson injury.
So, at some point this season, Cam Akers will get his shot to shine. And, it bodes extremely well for him that Darrell Henderson didn't perform all that well last night, and still had 18 touches. While most of Henderson's struggles come from the Bills' defensive line repeatedly taking the Rams' offensive line behind the woodshed, he still finished the game with just a hair over 4.0 yards per touch, which is incredibly uninspiring to see. Despite that, the Rams didn't turn to Cam Akers. That means that if Henderson is to slip due to injury, or performance, then Akers is staring at a full complement of touches.
So, if you have Cam Akers, then hold. If you have a deep bench and you want to take a shot on Cam Akers, then go ahead and offer your worst player for him. But, ultimately, you have to understand that you aren't shooting the moon, here. It looks as though you're getting an Alexander Mattison-level handcuff, at least after week one.
What's Going on With Allen Robinson?
Well, the knee-jerk reaction with Allen Robinson is that he's washed and that he was washed going into the year. Through one game, it looks as though the A-Rob is Washed crowd has the early lead over those who hoped that Robinson could pull it out of the fire. But, if we look under the hood at Allen Robinson's usage, a pattern emerges that makes you feel good about Allen Robinson going forward, despite his 1-for-2 for 12 yards effort.
First, Allen Robinson was almost universally on the field. He finished playing 65-of-67 snaps, which is extremely good. Even better is Stafford had 50 dropbacks and Allen Robinson ran 48 routes, meaning that he was almost universally involved. Unfortunately, he ended up with just two targets. And why is that?
Well, to put it in a tweet, this kept happening, and that was a big problem for Allen Robinson:
The target distribution behind Cooper Kupp's 15 targets was: Tyler Higbee (11), Ben Skowronek (6), Darrell Henderson (5) and Allen Robinson (2), with Brandon Powell and Tutu Atwell kicking in a target each. Ask Sean McVay, and I'm sure he'd rather Allen Robinson get more targets than Darrell Henderson, and not vice versa. Unfortunately, against this ridiculously good Bills' pass rush, Matthew Stafford didn't have any time to even wait for routes to develop, which led to him dumping it off to hot routes and curls and flats, and other short, low-value targets.
So, better things are on the horizon for Allen Robinson, and the better things should be coming as soon as next week against the Falcons. He's a great bet to get a squeaky wheel game almost immediately against one of the NFL's true bottom feeders, so you should hang onto Allen Robinson and go on and try to get him from a panicking manager if you can.
Is James Cook Banished to the Shadow Realm?
The Buffalo Bills took James Cook in the second round of the NFL Draft, and he played three snaps in week one. Coincidentally, he fumbled on his first touch and wasn't heard from again in the game. That's typical behavior for a rookie who fumbles, letting him sit and stew in it and really hammer home the stress of even a minuscule error causing him untold millions in damages. I mean, let him think about it for an extended period of time and repeatedly beat himself up about it.
While I disagree with the benching of James Cook (spending a second on a guy and benching him three snaps into game one is cutting off your nose to spite your face), I'm not particularly worried about it. With no James Cook, the Bills turned to Zack Moss, who was extremely inefficient, notching 12 touches (six catches) for 46 yards, and a fumble of his own (though it was late enough in the game that it didn't matter).
The Bills will go back to James Cook, and they will go back to him next week. The whole reason they took him in the second round is that they know who Zack Moss is. He's not a guy you can use in any great capacity, and if Cook gets the Zack Moss Role from last night (six targets!) then he's off to the races as a fantasy commodity. See if you can get him as a throw-in on a trade, as he is well worth having despite the start.
Is Isaiah McKenzie the Real Deal?
One of the big offseason narratives on fantasy football twitter was the one-to-one Cole Beasley to Isaiah McKenzie transition as Buffalo's slot wide receiver, which completely ignored the fact that they signed Jamison Crowder. Those who had to lean into McKenzie were rewarded with a touchdown, but ultimately, he still finished the game with just two receptions for 19 yards, on three targets.
Of particular note, and something that caught my attention: Cris Collinsworth mentioned that the Bills were employing a "Slot Receiver by Committee" to replace Cole Beasley, with Jamison Crowder going up against man coverage and McKenzie as their zone coverage slot receiver. This tracks, as the two split 33 routes, with McKenzie taking 21 routes, and Crowder taking 12 routes. It also tracks, given their skillsets. While McKenzie has never run enough routes to matter for any sort of rankings, according to PlayerProfiler.com, Jamison Crowder had the second-highest route win rate versus man coverage in 2021. That makes him the perfect man coverage receiver (and he was eleventh against zone coverage, so he's still a darn good zone receiver, as well).
I don't think that you really have to worry about Isaiah McKenzie, despite the touchdown. He was way down the pecking order in terms of routes run and needed that score to save his day. The idea that he will just copy-and-paste Cole Beasley's production doesn't seem to be one that will bear fruit. You can go ahead and leave him on the waiver wire, and if you speculatively picked him up before the game started, see if you can do a two-for-one and upgrade another spot on your roster.
Want more 2022 fantasy football draft discussion? Check out these links!
Discord!
Podcast!
Patreon!
Twitch!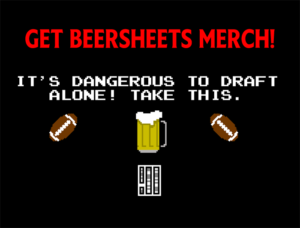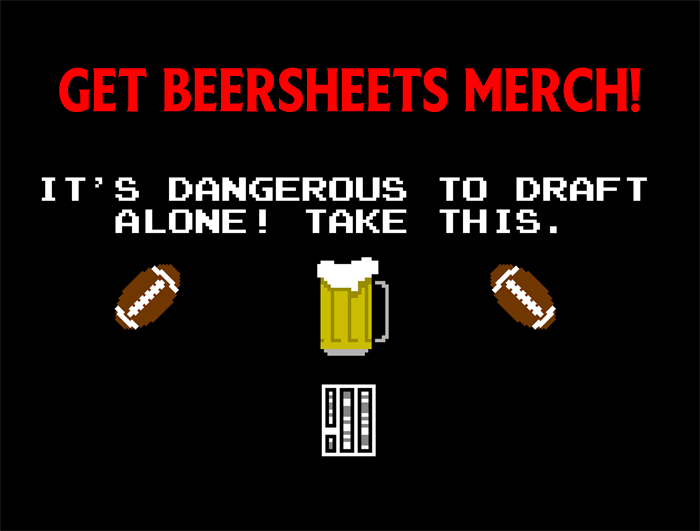 [Image Source: https://upload.wikimedia.org/wikipedia/commons/d/de/Cam_Akers_2020.jpg, cropped under CC BY SA 2.0]