It's week one of the NFL seasons, which means that it's time to see how our players will fare headed into the NFL season. Generally, we do our "Absurdity Checks" checking in on players and their recent performances on the Monday after each week of the season. But, it's week one, and we are on a week one schedule, so we need to improvise! So, I'm looking into my crystal ball into this weekend to see what may or may not happen, and if it's worth freaking out about at this point. To be clear, I'm not saying that these things will happen, but if they do happen, you shouldn't panic about anything this week.
Davante Adams Doesn't Light the Chargers on Fire
The Raiders traded for Davante Adams during the offseason, giving him a big contract and the Packers their 2022 first- and second-round picks. He and Derek Carr then proceeded to… not play at all during the preseason. Granted, they played in college together, so it's not like they don't have a history. But, they also last played together during early years of the second Obama Administration. So, I'm not saying that they won't have a connection but it might be a little… rusty.
An unsung part of the AFC West arms race comes on the defensive side of the ball, too. The Chargers ended up with J.C. Jackson, who spent last season as the jewel of the New England Patriots' defensive backfield. He didn't allow a single 100-yard receiver last season, with Stefon Diggs coming the closest in the playoffs (98 yards on 5 targets). Brandon Cooks was the only other receiver to get over 75 yards against him, as well. While Jackson had some questionable opposition, he kept Diggs (twice), Cooks, Mike Evans, Mike Williams, D.J. Moore, and Michael Pittman all under 100 yards against him. He finished the year as a lock-down man corner, following his player all over the field, breaking up the third-most passes, and getting eight picks to three touchdowns allowed.
So, if Adams struggles this weekend, you know why. There's no need to panic, defensive backs get paid a lot, too.
J.K. Dobbins is Inactive or Struggles Week One at the Jets
This is a tough one because Dobbins himself called out people on Twitter to say that he was going to be okay (Mr. Dobbins if you're reading this, hello, I love the way you run). But, Dobbins can't get around the fact that he is coming off of an ACL tear, and that the Ravens believe that his status for week one is "certainly in doubt" according to NFL Network's Ian Rapoport. This doesn't seem to be bluster, either, as the Ravens signed erstwhile Raider Kenyan Drake, who might not have much in the tank, but he has enough to play week one.
The Ravens play the Jets in week one, which looks like an easy peasy matchup on paper. After all, running backs scored the most points against the Jets last season. They allowed the fourth-most rushing yards last year but also had the second-most rush attempts against while also allowing the second-most receiving yards to running backs. Teams just stomped the Jets into the dirt, and then just rushed the snot out of the ball to kill the clock. On a yards-per-carry basis, they were middle-of-the-pack last season. As for the receiving yards… the Ravens threw the ball to the running backs at the third-lowest rate last year, so that really shouldn't really come into play.
So, it's not like Dobbins starts out with a truly cupcake matchup (though it is favorable, I'm not going crazy, here). If he comes out of the gate and stumbles, don't worry. The Jets are better than you think, and Dobbins is recovering from an ACL tear. There's no reason to panic if he starts the year slowly.
Dameon Pierce Starts Slow Versus The Colts
Dameon Pierce has been the talk of the town around fantasy football circles recently. The Texans greased the skids to give him a big rookie season for fantasy football. Unfortunately, he gets a pretty difficult time starting the year. There's not much that can happen in week one that can deter his fans, but he is highly likely to struggle out of the gates. So much about Pierce is what we believe will shake out, but there's still likely to be a shaking out period, and this is what people forget will happen. We all think that Pierce will take over third downs from Rex Burkhead, but taking over means that there is a period where Rex Burkhead has the third down role while Dameon Pierce remains a banger running back on first and second down. Eventually, however, talent (or health) will take over and Pierce will get that job.
Second, the Texans will get improvements along the offensive line, with Laremy Tunsil (who played five games last year) returning to health, Tytus Howard shifting back to RT, and first-round pick LG Kenyon Green getting acclimated to the NFL. But, much like the usage rate, things will need to settle down and mesh before we can rely on them. The Texans ranked dead last in ESPN's Run Block Win Rate last season, meaning that they're literally starting from rock bottom in that regard. Things should come together, but, again, perhaps not in week one.
A lot of what is likely to be a struggle comes from the defense opposite the Houston Texans. The Indianapolis Colts may or may not have Shaq Leonard at linebacker (my IDP teams hope they do), but they were an absolutely stifling defense against the run last season, allowing the eighth-fewest yards per carry on the fourth-fewest running back rushing attempts against them. Running backs can beat them through the air, but they're middle-of-the-pack in that regard. And, again, while things shake out, it's likely that those targets go partially to Rex Burkhead.
So, if you invested in Dameon Pierce, and things don't work out for you this week. Don't worry, it's something we could have seen coming. The opposing defense is too good, and the Texans have a lot of question marks on offense. It might take a bit to get Dameon Pierce fully actualized.
Want more 2022 fantasy football draft discussion? Check out these links!
Discord!
Podcast!
Patreon!
Twitch!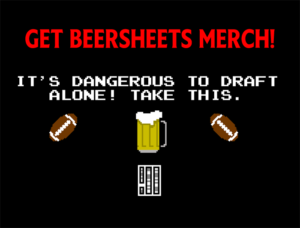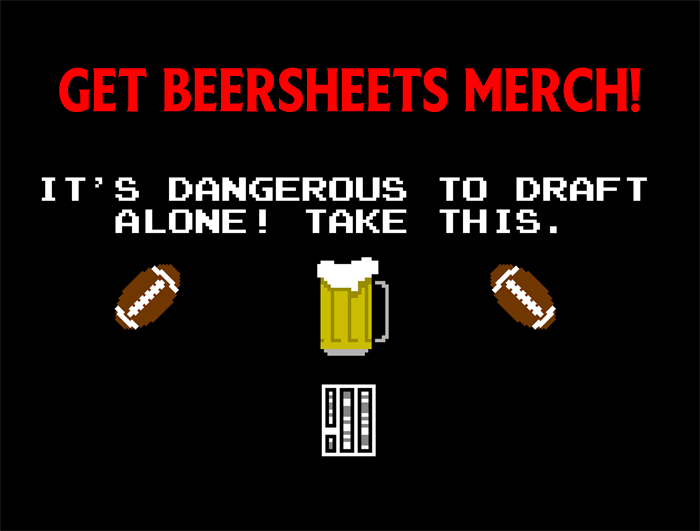 [Header Image Source: https://upload.wikimedia.org/wikipedia/commons/1/15/J.K._Dobbins.jpg, cropped, under CC BY SA 2.0]