Every summer, we take a deep dive into the fantasy football average draft position (ADP) of players on each real-life NFL team. We do this so that we can determine which guys are undervalued, overvalued, or valued just right. As we Goldilocks this ADP, our draft board forms based on our opinions of players and where they go in fantasy football drafts. Since drafters draft (mostly) by site algorithms, site algorithms drive ADP on that site. So, we use FantasyPros' aggregate average draft position data in order to smooth out those edges. To really smooth out the edges, I will use half-PPR average draft position, which you can find here.
The Jacksonville Jaguars did pretty much all they could to ruin Trevor Lawrence last season. Urban Meyer did everything short of kicking Trevor Lawrence in the head and calling him sunshine, though I wouldn't be surprised if that came to light. The Jaguars fixed this the same way the 49ers tried to fix things in the past: giving Trent Baalke a blank checkbook and letting him go hog wild. That ended with Trent Baalke careening a Super Bowl roster off a cliff, and this time it led to him giving Zay Jones and Christian Kirk a combined $50 million in guaranteed contracts. So, the good news is they can't pick higher than #1, so they can't get worse. But things don't really seem to be headed in a direction that I can say indicates that they are getting tangibly better. Ideally, I'm just punting on the Jaguars in my draft, but I don't have that luxury when writing about every team. So, who is the sleeper, the breakout, and the bust for the 2022 Jacksonville Jaguars, at least from a fantasy football perspective?
Sleeper: Evan Engram, Tight End (TE22, 178 OVR)
Wait, where are you going? Come back. Come back! There was once a time that Evan Engram was the next big thing at tight end. He has two seasons with over 75 targets and in those two years, he averaged over 4 catches for 40 yards per game, the baseline that I look for in a sleeper tight end. Granted, the other three years were abject disasters, but he still has a 4-catch, 43-yard average for his career. It's also still very difficult to get away from his prorated averages in his first three years in the league. On a seventeen-game pace, he averaged 124 targets, 76 receptions, 883 yards, and six touchdowns.
But, the last two years have been abject disasters, so why am I so amped up on Evan Engram as a sleeper in 2022? The Jaguars spent $10 million to get him into the building, and he's getting coached by Doug Pederson. Pederson coached the Eagles from 2016 to 2020, and in those years, the Eagles ranked first or second in tight end targets every single year, with the 2019 Eagles' TEs getting 235 targets, the most since 2013. So, it's a situation where Engram flashed talent in the past, and Pederson has a predilection for getting tight ends targets. It feels like a match made in heaven, so long as we get early career Evan Engram back.
Breakout: Trevor Lawrence, Quarterback (QB19, 136 OVR)
Well, here's to hoping at least. The #1 overall pick in 2021 didn't get any favors done to him by the organization by having Urban Meyer have an extended mid-life crisis around the future of the franchise. And, to be honest with you, there isn't much about what Lawrence did in 2021 that points to success in 2022, but again, the franchise was a disaster. Lawrence kicked the door down on the NFL, starting with 332 passing yards, 3 touchdowns and 3 picks in his career debut against the Texans. Unfortunately, from there, Lawrence topped 300 passing yards once, and didn't get to two touchdowns again until week eighteen against the Colts. In the middle fifteen games bookended by two decentish contests, he had 206 passing yards per game, with 7 touchdowns to 14 interceptions, and he averaged 12.22 fantasy points per game in those contests.
So, why is he a breakout? Well, he's still Trevor Lawrence, and never mind what they paid to get them in the building, he now has Christian Kirk, Marvin Jones, Zay Jones, Laviska Shenault, Evan Engram, and Travis Etienne to throw the ball to. The Jags also bolstered their offensive line, signing free agent Brandon Scherff from Washington, extending Cam Robinson, and drafting Luke Fortner with their third pick. So, they're putting the offense around Lawrence to help him succeed; it's just up to him to cash in those chips and pull it off.
Bust: Travis Etienne, Running Back (RB25, 59 OVR)
This has nothing to do with Travis Etienne, the football player. I famously (in my own head) took Etienne over Ja'Marr Chase in rookie drafts last year. Oops! But, these things happen. Here's what concerns me about Travis Etienne: that dang foot. Etienne suffered a Lisfranc fracture last offseason, wiping away his rookie year. He's back and already saying the "next Deebo Samuel" thing, but I am not bullish on his prospects for 2022, given his price point. The reason? This study says that most athletes were able to return to 87% of their previous function. That's it, really. That's the reason. I don't want my redraft team to be the guinea pig to see what 87% of what Travis Etienne looks like at the NFL level.
This is a situation where I'm okay being wrong, given the price point. I can, and will, simply regroup and take a look at the Etienne situation again in 2023. But for now, I am not going to be the one left potentially holding the bag on a compromised Travis Etienne in my redraft leagues. And if I'm wrong, I'm okay with that.
Don't Sleep on These Links!
Discord!
Podcast!
Patreon!
Twitch!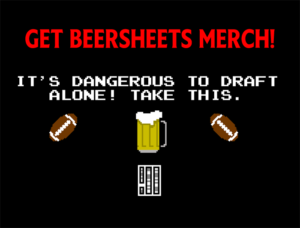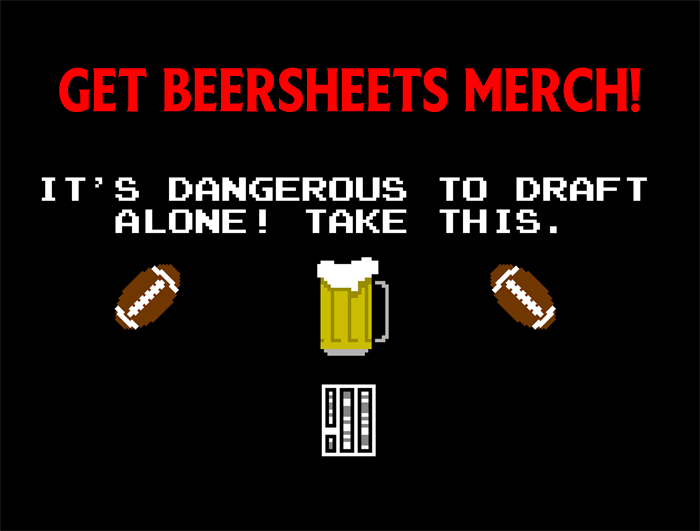 [Image Source: https://upload.wikimedia.org/wikipedia/commons/6/6d/Travis_Etienne.jpg, cropped under CC BY SA 2.0]