We've already completed our look around the NFC with the West, East, North, and South. Now, we take a look at the AFC. The AFC West is the most beefed-up division in the NFL, with Davante Adams, Khalil Mack, Russell Wilson, and others all joining the division in the offseason. But, teams still need to make additions, so let's take a look at the AFC West and each team's draft needs in this week's NFL Draft.
Denver Broncos
Pre-Draft Breakdown:
Additions: Russell Wilson (QB – SEA)
Losses: Noah Fant (TE – SEA), Drew Lock (QB – SEA), Teddy Bridgewater (QB – MIA)
Impact Picks: Round 2, Pick 64; Round 3, Picks 75 & 96
Fantasy Needs: NONE?!
So I know I said every team still needs to do some work in the 2022 NFL Draft to get things going for them, fantasy-wise, in 2022. Here's the thing: I lied. The Denver Broncos have a proficient-enough offensive line, Russell Wilson, Courtland Sutton, Jerry Jeudy, Noah Okwuegbunam, and Javonte Williams. Chances are they take a shot at a guard at 64, but signing Tom Compton and Billy Turner this offseason provides for short-term proficiency at the position. I don't really know what the Broncos could do to set the team up for fantasy football glory better than it already has.
Maybe if they bring back Melvin Gordon, though that's more for the "cackling wildly at the Javonte Stans" crowd. [Editor's Note: lol]
Kansas City Chiefs
Pre-Draft Breakdown:
Additions: Marquez Valdes-Scantling (WR – GB), JuJu Smith-Schuster (WR – PIT), Ronald Jones (RB – TB)
Losses: Tyreek Hill (WR – MIA), Byron Pringle (WR – CHI)
Impact Picks: Round 1, Picks 29 & 30, Round 2, Picks 50 & 62; Round 3, Picks 94 & 103
Fantasy Needs: Wide Receiver, Running Back
The Chiefs desperately need to figure out what they're doing at the two most important skill positions because it's bleak around Patrick Mahomes, Travis Kelce, and a top-three offensive line. Sure, JuJu Smith-Schuster and Marquez Valdes-Scantling help ensure that the letters per offensive player stay high, but they can't replace Tyreek Hill. And let's be clear, nobody can replace Tyreek Hill. But it would be crazy for the Chiefs to trade Hill for a pile of picks, including the 49ers' late first-rounder, and not come out of this draft with a first-round wide receiver. If they package both of those picks to move up, they could end up in the Garrett Wilson range to snag the best receiver in the class. They could also package just one with a later pick and get a Chris Olave-type, or stay pat and end up with Christian Watson. No matter what, they desperately need a receiver in this class to maximize their offensive prowess.
As for running back, they have Clyde Edwards-Helaire and Ronald Jones, two guys who haven't lived up to their expectations, at least not in fantasy football circles. If the Chiefs go crazy and draft Breece Hall, it would be the most hype fantasy football circles have been for a running back destination since Clyde Edwards-Helaire to the Chiefs! Could you imagine!
Los Angeles Chargers
Pre-Draft Breakdown:
Additions: Gerald Everett (TE – SEA)
Losses: None
Impact Picks: Round 1, Pick 17; Round 3, Pick 79
Fantasy Needs: Offensive Line, Running Back (hear me out!)
The Los Angeles Chargers have some of the best players for fantasy football on their roster, with top-fifteen options at quarterback, running back and wide receiver on their roster. They also have two of the best defenders in the NFL (Derwin James & Joey Bosa) on their roster. Unfortunately, they also didn't make the playoffs thanks to the Raiders refusing to tie them up in week eighteen. They tried to make sure they would get over the hump on defense, snagging J.C. Jackson and Khalil Mack this offseason, but only Gerald Everett (and re-signing Mike Williams) addressed their offense.
Since the Chargers made exactly zero moves to address their offensive line (which was middling-to-bad last season), I have a feeling they made a long list of offensive linemen to take at seventeen. They'll likely back that picks up with a running back in round three or four. Why a running back? After all, isn't Austin Ekeler very #goodatfootball? He is Good, don't get me wrong. But, he also has no real backup to speak of behind him, with Joshua Kelley and Larry Rountree failing to come to fruition. The Chargers could use a good 1B back to go with Ekeler's 1A attack, and that would be the most beneficial addition for fantasy football players.
Las Vegas Raiders
Pre-Draft Breakdown:
Additions: Davante Adams (WR – GB), Brandon Bolden (RB – NE)
Losses: Zay Jones (WR – JAX), Marcus Mariota (QB – LV)
Impact Picks: Round 3, Pick 86
Fantasy Needs: Offensive Line
It's a really good thing that the Raiders don't need a whole lot, because they traded a whole lot (and paid a whole lot) to reunite Derek Carr and Davante Adams in Sin City. Given the last time they played together they were the Pride of Fresno, chances are, they might have a few more distractions this time around. But, that's not a dig at Carr or Adams: it's a dig at Fresno.
Ultimately, the Raiders are set at wide receiver, tight end, quarterback, and running back for the foreseeable future. They're best served upgrading along the offensive line, which ranked 21st in pass block win rate last season, and 31st in run block win rate. They'll likely spend that day two pick at offensive line and call it a day until picking again at pick… 126. Don't expect a lot of upgrades from the Raiders in this draft. They already spent their first two picks on Davante Adams.
Do you want more 2022 NFL discussion? Then check out these links!
Discord!
Podcast!
Patreon!
Twitch!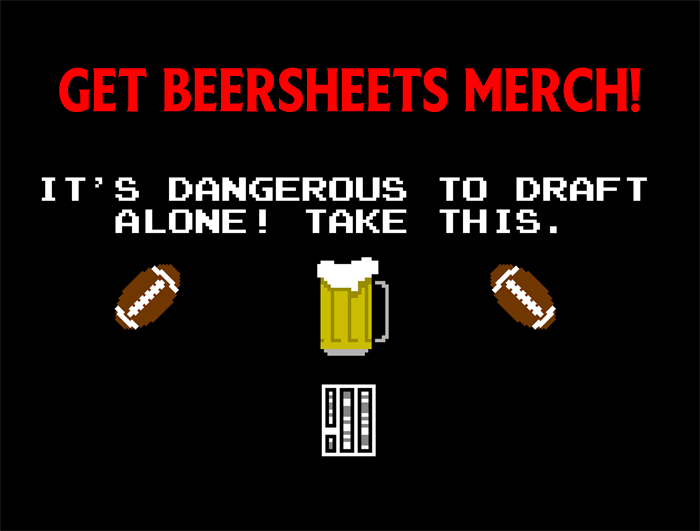 [Image Source: Javonte Williams on Instagram]