Ah, the NFL Draft. The annual tradition where teams make every incoming prospect strip down to their underwear and run around before picking them for dodgeball. Teams will jockey for position to snag a guy they will, on average, drum out of the league after just a few years. Those that survive this gauntlet will become the future free agency classes, in which teams will give massive contracts that eventually get whittled down to much smaller, and shorter contracts. NFL league vagaries aside, let's take a look at each team's fantasy football-relevant needs headed into the 2022 NFL Draft. We start, as always, with the NFC West.
Arizona Cardinals
Pre-Draft Breakdown:
Additions: —
Losses: Christian Kirk (WR – Jacksonville), Chase Edmonds (RB – Miami)
Impact Picks: Round 1, Pick 23; Round 2, Pick 55; Round 3, Pick 87
Fantasy Needs: Interior Offensive Line, Wide Receiver & Running Back
While the Cardinals seemingly have their big-money RB1 with James Conner, James Conner is also extremely fragile, and they lack a true RB2. Sorry to all Eno Benjamin and Jonathan Ward truthers out there, but they are not capable of toting the rock for an extended period of time, at least not in any sort of meaningful sense. Thanks to Conner's fragility—and Kliff Kingsbury's predilection for utilizing two running backs—it makes a lot of sense for the Cardinals to target a 1B running back in this class. A speedy depth guy with good hands like James Cook makes a lot of sense, as does a smaller Nyheim Hines-style back like Jerrion Ealy.
The Cardinals also let their #2 target last season, Christian Kirk, get absolutely Brinks trucked by the Jaguars, blowing a hole in their roster. While some hope, and pray, that current gadget player Rondale Moore can make the leap, it would still behoove the Cardinals to add a more traditional wide receiver through the draft. I wouldn't spend a premium pick on the position, but someone like Justyn Ross or Emeka Emezie could provide a nice bit of depth for them at receiver.
The Cardinals have an issue with their guard spots, with Justin Pugh and Will Hernandez manning the LG and RG spots, respectively. Thankfully, C Rodney Hudson helps them out, but their seventeenth-ranked run block win rate needs some tangible improvement if the Cardinals want to get the most out of James Conner and whatever running back they add in the draft. Also, if they want to prevent up-the-middle pressure against Kyler Murray, they would be well-served to add a guard in the draft.
Los Angeles Rams
Pre-Draft Breakdown:
Additions: Allen Robinson (WR – Bears)
Losses: Andrew Whitworth (LT – Retired), Robert Woods (WR – Titans)
Impact Pick: Round 3, Pick 104 (Compensatory Pick)
Fantasy Needs: Offensive Line
It's hard to point out a specific need on the NFL Champions, especially given their depth along the skill positions and their extension of star quarterback Matthew Stafford. But, with Joe Noteboom taking over for the now-retired Andrew Whitworth, some weaknesses along the offensive line can likely start to emerge. Luckily, they have done a great job of snatching up value picks along the way, since they don't have a single, solitary pick in the top-100. The Rams ranked #1 in pass block win rate last season, so they have a way to fall. But, they are a forward-thinking organization, so it's likely they find the next Joe Noteboom (or try to) in the draft.
San Francisco 49ers
Pre-Draft Breakdown:
Additions: —
Losses: Raheem Mostert (RB – Miami), Laken Tomlinson (OG – NY Jets)
Impact Picks: Round 2, Pick 61; Round 3, Pick 93; Round 3, Pick 105 (Compensatory Pick)
Fantasy Needs: Interior Offensive Line, Wide REceiver?
The Niners have an all-timer at LT (Trent Williams) and a smart stalwart at center (Alex Mack)… though he may retire. The 49ers have Mike McGlinchey. That's the best thing I can say about their right tackle slot. Unfortunately, friend-turned-foe Robert Saleh stole Laken Tomlinson in free agency, and if you combine that with a potential bust in the second round at guard last season (Aaron Banks), the 49ers could be lacking up the middle in 2022. Colton McKivitz, a 2020 fifth-rounder with just 375 offensive snaps under his belt, is slated at LG, and Daniel Brunskill, swing backup extraordinaire is set at RG. The 49ers are built around a punishing run game, and McKivitz and Brunskill aren't punishing anyone anytime soon. They need to either get Aaron Banks up to speed or draft a supplemental guard in the draft.
When I initially wrote this, the 49ers were more-than-set at receiver with Deebo Samuel, Brandon Aiyuk and Jauan Jennings. Should they move Deebo between now and the draft, they need to use that pick to snag a receiver. Maybe Treylon Burks?
Seattle Seahawks
Pre-Draft Breakdown:
Additions: Drew Lock (QB – Denver), Noah Fant (TE – Denver)
Losses: Russell Wilson (QB – Denver), Gerald Everett (TE – LA Chargers)
Impact Picks: Round 1, Pick 9; Round 2, Picks 40 & 41; Round 3, Pick 72
Fantasy Needs: Quarterback, Offensive Line, Depth Running Back
The Seattle Seahawks are currently in the middle of blowing it up. They traded Russell Wilson for some parts (Noah Fant as the centerpiece) and some picks (the #9 as the centerpiece), but they are still… lacking. After all, Russell Wilson will cover up a lot of blemishes if you give him the ball enough times and tell him to cook. But, they no longer have that luxury. Many dreamers/mock drafters hope and pray that Malik Willis falls to them at #9, but with Carolina, Detroit, and Atlanta all picking in front of Seattle, it's highly unlikely he falls to them at nine. Instead, they likely look into the second-or-third round, selecting Kenny Pickett or even Desmond Ridder (who is a destitute man's version of Malik Willis). It's entirely possible, too, that the Seahawks package 9, 40, and 41, toss 'em to the Lions for #2, and get their dude.
The Seahawks have an issue at running back, too. They have Rashaad Penny (who suddenly isn't a bust) and Chris Carson… for now. The two running backs have shared the backfield (both getting double-digit touches) just four times since Penny joined the roster in 2018. It's a dire situation, with both having shaky health situations. Penny is a career-long injury risk and Carson is coming off a neck-injury-turned-surgery, which can't be good. The Seahawks likely look at a middle-round running back with a similar hard-running style to Penny and Carson. Alabama's Brian Robinson, BYU's Tyler Allgeier, and Florida's Dameon Pierce all fit this mold at different price points in the draft.
And, as always, the Seahawks could use some help along the offensive line, with the fifth-worst run block win rate and a middling pass block win rate in 2021.
Do you want more 2022 NFL discussion? Then check out these links!
Discord!
Podcast!
Patreon!
Twitch!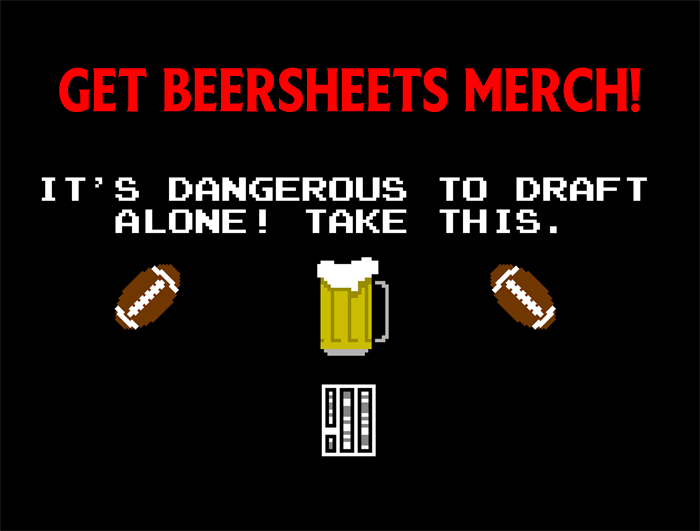 [Image Source: https://upload.wikimedia.org/wikipedia/commons/6/61/Raheem_Mostert.jpg, cropped under CC BY SA 2.0]