Sorry, I'm still going to call them the Washington Football Team. Technically, I am correct, I just have to fix the capitalization for the Commanders. They're the Washington football team. Anyway, Washington was a complete mess, top to bottom, because the top of their franchise is a morally reprehensible person. Anyway, what should we remember about the 2021 iteration of the football team that plays in Washington who calls themselves Commanders for the 2022 fantasy football season?
The passing game didn't really go how Washington Football Team hoped it would this year. That's what happens when you lose your starting quarterback 16 snaps into the season. In stepped playoff hero Taylor Heinicke. It turned out that the one-game sample size in the 2020 playoffs was not indicative of what Heinicke could do over the course of a season. Heinicke finished the year as QB20 in fantasy points per game, mostly because he was really bad at throwing the football. Heinicke ranked second in the league in danger plays and interceptable throws, and 18th in air yards per attempt. He wasn't pushing the ball downfield and was blowing it anyway. Basically, no matter who is under center for Washington in 2022 will be an improvement over Heinicke.
The obvious knock-on effect of Heinicke being Bad at Football is that Terry McLaurin didn't get a chance to have the much-ballyhooed breakout 2021 football season. McLaurin ranked third in the league in unrealized air yards, meaning that he was getting the rare Heinicke deep ball he just… wasn't able to come down with them. Probably because according to his com page, he ranked eighty-ninth in the league in target accuracy, which led to his 58.8% catch rate. McLaurin is due for a step forward in 2021, mostly because the new quarterback can't be nearly as bad as Heinicke.
The Football Team clearly had a plan for their tight ends and executed it perfectly. Due to injuries, they had three tight ends have the starting role at different points in the year (Logan Thomas, Ricky Seals-Jones, and John Bates): Logan Thomas averaged 4.8 targets in his five games, Ricky Seals-Jones averaged 5.7 in his six games, and John Bates had four targets in each of "his" two games. This comes a year after Logan Thomas and Darren Waller were the only tight ends to get 4+ targets in all of their games in 2020. There's clearly a role in Washington for the tight end and one that you can rely on for fantasy football production.
When we look back on Antonio Gibson's 2021 season, we have to remember his load management for shin issues. In the first five games of the season, Gibson averaged 17.8 touches per game, then he started to suffer shin issues, and the Football Team downshifted him to 13 touches per game. This promptly ended after his week nine bye, and the Football Team took off his restrictor plate, giving him the proverbial "give him the ball until he throws up" workload. Gibson had 21.5 touches per game in the last eight games of the season, as WFT fully unleashed him. Unfortunately, fully unleashed still came out to just 93.2 yards per game, but all the touchdown load. From weeks ten through eighteen, he finished with twelve touches inside the five-yard line. The rest of Washington had ten in that same span, including five Taylor Heinicke rushes.
Poor Curtis Samuel. You probably forgot that he existed and that he is still good at football. This is because Samuel had a nagging groin injury that just… never healed. He played 30 snaps in weeks four and five after returning from the injury, and then missed weeks six through eleven. When he returned, he played 54 snaps across three games before losing the rest of the season. With J.D. McKissic as a pending free agent, it could be Curtis Samuel's time to shine in the WR/RB hybrid role that got Cordarrelle Patterson and Deebo Samuel so much ink this season.
Do you want more 2022 NFL discussion? Then check out these links!
Discord!
Podcast!
Patreon!
Twitch!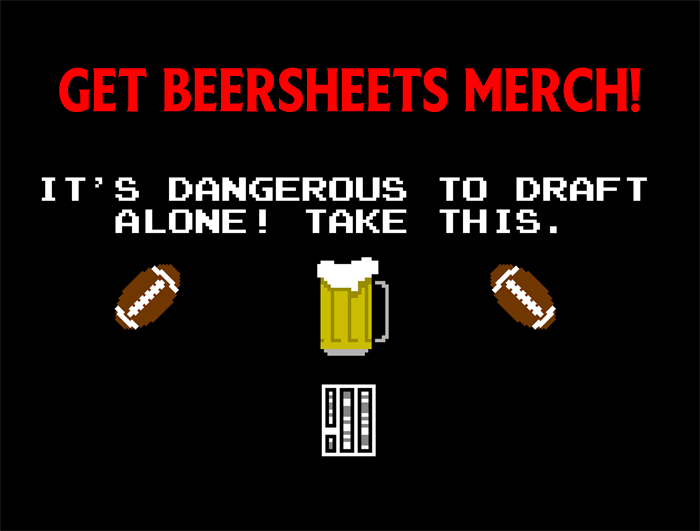 [Image Source: https://upload.wikimedia.org/wikipedia/commons/a/ad/Taylor_Heinicke_%2850832406158%29.jpg, cropped under CC BY SA 2.0]