If there's one thing that I know about humans, it's that modern humans evolved 300,000 years ago, the modern brain evolved 100,000 years ago, and writing evolved about 5,500 years ago. That means that the vast majority of human history is gone forever. If I know two things about humans, it's that first thing and that we love lists. That's why I'm here to give you a list. A list of quarterbacks, that is! It's our far too early quarterback top-ten for 2022 fantasy football leagues. There are some shakeups and assumptions in here: I assume Russell Wilson & Kyler Murray stay home, and I assume Aaron Rodgers moves on (to Denver, specifically). With that in mind, let's get rolling on the way too early top-ten quarterbacks for 2022 fantasy football!
QB1: Josh Allen, Buffalo Bills
It's extremely difficult to finish as QB1 in back-to-back years, which makes the fact that Josh Allen did it in 2020 and 2021 even more interesting to think about. Over the last two seasons, Josh Allen has 8951 passing yards, 73 touchdowns, 25 interceptions, and 1,196 rushing & receiving yards (and 15 rushing & receiving touchdowns). Allen is second in total yardage (and is one of three guys with 10,000 total yards over the last two years) and third in total touchdowns. He's been #1 in back-to-back seasons, so he gets the nod above the next guy.
QB2: Patrick Mahomes, Kansas City Chiefs
Allen and Mahomes definitely make up the top tier of quarterbacks, and if you saw the AFC Divisional Round game between these two QBs, you would know exactly why that's the case. They're the two best quarterbacks in the NFL, and have the mixed rush/pass skillsets that let you vault up to the upper echelons of fantasy football quarterbacks. There was a span in the middle of 2021 where people worried loudly about Patrick Mahomes… because he had six bad games (which amounted to 250 passing yards, 1.2 touchdowns, and 0.7 interceptions per game). Since that point, he's had at least two touchdowns in every game, and had nine touchdowns between the AFC Wild Card Round and AFC Divisional Round. Allen gets the nod over Mahomes because his more consistent rushing gives him a better floor.
QB3: Justin Herbert, Los Angeles Chargers
Herbie's fully loaded and he's ready to take on the rest of the AFC, and fantasy football glory. Herbert can claim something that neither Josh Allen nor Patrick Mahomes can: Justin Herbert scored a touchdown in every single game in 2021, en route to 41 total touchdowns. Herbert also became the third touchdown in the history of the NFL to pass for 5,000+ yards in one of his first two seasons, joining Patrick Mahomes and Dan Marino for that honor.
QB4: Kyler Murray, Arizona Cardinals
It feels like the same old story with Kyler Murray, every season. He started both 2020 and 2021 hot, then he suffered an injury, and everything fell apart. For 2021, Murray averaged 284 passing yards, 2.1 passing touchdowns, and 0.9 passing touchdowns (with 18.4 rushing yards per game) before suffering an injury in week nine. After he returned in week thirteen, he averaged 252 passing yards, 1.2 touchdowns, and 0.5 picks per game but he more for made up for that with 46 rushing yards per game in that span. Part of Murray's evolution seems to be learning to play through pain, and to change his game to protect the parts that aren't working too well at the moment.
QB5: Joe Burrow, Cincinnati Bengals
Throw Brr-ow lit the world on fire down the stretch of the 2021 season, with his swagger completely taking over not only Bengals Nation but the entire NFL community. Ultimately, the Bengals fell short of the Chiefs in the AFC Championship Game, but that doesn't change the heights that Joe Burrow displayed in the regular season. The Bengals turned the ball over to Burrow, and he had multiple touchdowns in all but three games in 2021, including eight in his last two games (to go alongside 690 passing yards). Burrow is all upside, and I am honestly hedging by having him at five.
QB6: Lamar Jackson, Baltimore Ravens
If someone tells you that Lamar Jackson's injury is the reason why you can't trust running quarterbacks, just know that is a signal that you should stop listening to them. Lamar Jackson injured himself in the pocket, throwing a regular, normal pass. If you get that game out of there, Lamar Jackson was on pace to rush for 1,178 yards, which would have made him a 1,000 yard rusher for the third time in his three years as a starter. Jackson's season-long numbers have a lie in them, too, just as a heads up: he had 13 interceptions on the year, but four of them came in a complete meltdown against the Browns. All told, Lamar Jackson is a cheat code because you get a top-15 running back and top-15 quarterback in one package, which puts him as an above-average QB1.
QB7: Matthew Stafford, Los Angeles Rams
Matthew Stafford's success also sowed the seeds of doubt in his continued success in 2022. Stafford finished the year with 4886 passing yards and 41 touchdowns, yet he only finished as QB5. That's because of his complete lack of rushing (43 rushing yards all year long). It isn't a knock against Stafford, but more an understanding that his rushing caps his upside. Stafford has that type of season in him again, but 20 fantasy points per game are of minimal use when seven quarterbacks averaged 21 or more fantasy points in 2021. Still, he should provide decent value for you in your fantasy football drafts.
QB8: Aaron Rodgers, Green Bay Packers (for now)
Rodgers was one of those quarterbacks who averaged 21 or more fantasy points per game in 2021. He doesn't run as much as he used to, but he still runs some, so his three touchdowns helped to bolster his 4,100 passing yards and 37 touchdowns. Rodgers missed a game due to COVID-19, but the NFL and society writ large just decided that's not A Thing Anymore, so that shouldn't happen again in 2022. There are some question marks surrounding Rodgers' 2022, including a chance that he straight up retires.
QB9: Jalen Hurts, Philadelphia
Jalen Hurts is an interesting case. He gets the nod here not because of his tremendous upside, but because of his tremendous floor. Hurts ranked alongside Tom Brady, Josh Allen and Patrick Mahomes with the second-most QB1 weeks in the 2021 season, but he had very few boom games, notching top-five QB weeks to the 9, 6, and 8 weeks provided by those other three quarterbacks. The Eagles already announced that he would be their quarterback in 2022, so who am I to argue with them?
QB10: Russell Wilson, Seattle Seahawks
I can't not have Russell Wilson in the top ten, mostly because he was still pretty good before his finger tried to detach itself from his hand. Prior to his mallet finger injury, Wilson played four games, and had multiple touchdowns in three of them, averaging 261 passing yards per game, and throwing zero interceptions. But, questions surrounding Wilson and the Seahawks keep him out of the top nine quarterbacks.
Honorable Mentions:
Dak Prescott, Dallas; Trey Lance, San Francisco; Justin Fields, Chicago; Kirk Cousins, Minnesota; Derek Carr, Las Vegas
Do you want more 2022 NFL discussion? Then check out these links!
Discord!
Podcast!
Patreon!
Twitch!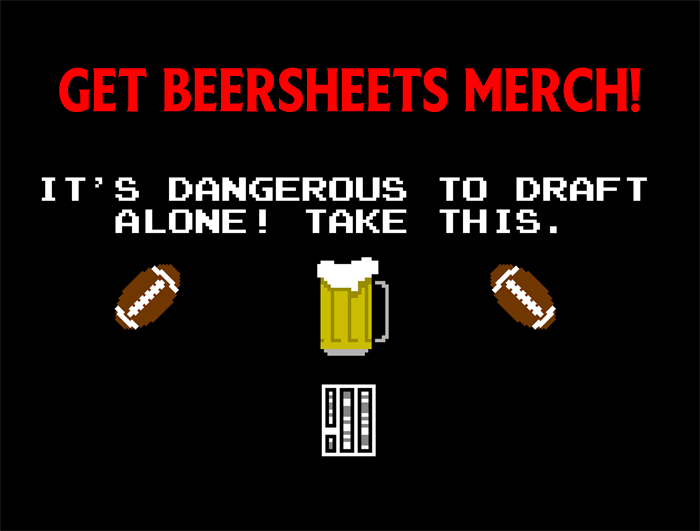 (Source: https://upload.wikimedia.org/wikipedia/commons/thumb/e/e6/Josh_Allen_%2843569465444%29.jpg/800px-Josh_Allen_%2843569465444%29.jpg under https://creativecommons.org/licenses/by/4.0/deed.en)