The Tennessee Titans were one of the weirder stories in the NFL. Their offense sputtered with Derrick Henry, and then they lost Derrick Henry and (surprise surprise) it continued to sputter. There were questions all year long asking what was wrong with the Titans, and if they were any good. And then they snatched the one seed, despite all of this, got Derrick Henry back, and then the Cincinnati Bengals unceremoniously bounced them from the playoffs after one game. What should we remember about the 2021 iteration of the Tennessee Titans as we look forward to the 2022 fantasy football season?
I don't know where things went wrong for Ryan Tannehill this season. I really don't. The best we can figure is the complete and utter destruction of the Titans' play-action passing game, which helped lead them to victory in 2020. In 2020, the Titans used play-action on 35.9% of their passes, which easily led the league. They also ranked seventh in yards per attempt on play-action passes. In 2021, they still ranked near the league leaders but ran play-action on just 27% of their pass attempts. Unfortunately, they also did terribly with play-action: they lost over a yard per attempt, dropping them from seventh to twenty-first at the statistic.
Derrick Henry did the inevitable: he snapped. He broke a bone in his foot that cost him weeks nine through eighteen, but that's not what I'm talking about: prior to his injuries, Derrick Henry had lost over a full yard per carry compared to 2020 and 2019 combined. He dropped down to 4.3 yards per carry, mostly because he also carried the ball a ton. The Titans, not content to lean on Henry for 397 touches in 2020, were pacing him out to over 500 touches. The breakdown was inevitable, not only from the cumulative impact of 300+ touch seasons, but also because nobody can touch the ball 500 times in the NFL and hope to survive the damage.
I know, I know that yards per carry isn't the be-all, end-all of running back efficiency. There are a lot of other factors to come into play, but Henry's YPC is damning thanks to what his teammate, D'Onta Foreman did with his time spelling Henry. Once Henry went down, the Titans turned to Foreman, and he returned to the form we had seen prior to his Achilles injury in 2018. Foreman started to get the ball in earnest in week twelve, and from that point to the end of the season, he averaged 4.4 yards per carry, including three 100+ yard rushing games. Foreman, now a free agent, will find somewhere to have fantasy football relevance next season… or he might stay put as Derrick Henry insurance.
There was a point last offseason where I had A.J. Brown as my #1 overall wide receiver in my rankings. But—and stop me if you've heard this one before—injuries got in the way of his potential production. He suffered from knee issues just prior to the season starting, and missed several games with a hamstring strain. In the end, he ranked just WR26 in fantasy points per game, but that has more to do with the Titans' offense than Brown himself. He still ranked third in air yards share, fourth in target share, and seventh in yards per route run. He was still extremely efficient with his targets, the Titans just didn't give him any. If they decide to pass it more again in 2022, then A.J. Brown should be the main beneficiary.
The Titans mostly stayed pat at wide receiver in free agency and the NFL draft, mostly because they traded for a Hall of Fame wide receiver in Julio Jones. Jones, unfortunately, was thoroughly disappointing as a member of the Titans, and fantasy football managers. Julio posted his lowest yards per target since 2015, which led to just 43 yards per game for Jones with the Titans, a total at just about half his career rate with the Falcons (95.5 yards per game). A quick perusal of his com page also tells you that he was good at one thing: contested catches. There's no real way to sugarcoat this: Julio Jones was a disaster for the Titans last year.
Do you want more 2022 NFL discussion? Then check out these links!
Discord!
Podcast!
Patreon!
Twitch!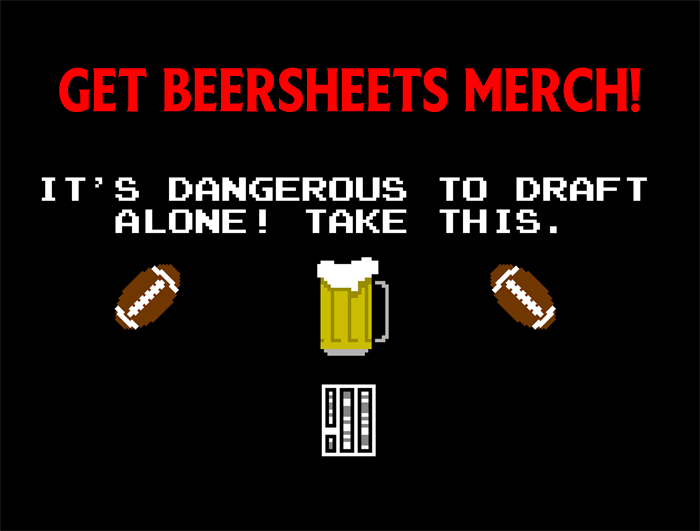 (Image Source: https://upload.wikimedia.org/wikipedia/commons/5/5f/RB_Derrick_Henry_Titans%2C_2016.jpg under CC SA 4.0)