The New England Patriots bounced back faster than anyone had thought (or wanted). The Hoodie got the Pats back to the playoffs with a 10-7 record, a rookie quarterback, and the worst defensive performance in this history of the NFL. But, despite the fact that all we will remember about the 2021 New England Patriots is Josh Allen adopting the whole squad so they had to call him daddy, there's a lot of stuff to remember from a fantasy football perspective. What should we remember about the 2021 New England Patriots as we head into the 2022 fantasy football season?
Rhamondre Stevenson (or #RhamondreStevenSZN) started his career a lot faster than I had hoped. I was a big fan of Stevenson headed into the 2021 season because of the Patriots' offense, Damien Harris' predilection for getting hurt, and his bruising style being exactly like the last back Bill Belichick turned the ball over to (LeGarrette Blount). But, Damien Harris rarely cooperated with StevenSZN, and Rhamondre only had three games with over 50% of snaps played. In those three games, he averaged 22.3 touches for 99.6 yards, and he scored four touchdowns in those three games. Oh, and he broke tackles a the second-highest rate in the NFL. I'm buying back into StevenSZN as a sleeper for 2022. It's only a matter of time before Belichick turns him into his hammer.
Jonnu Smith played 2021 in the afterglow of Securing The Bag™ as he signed a four-year, $50 million free agent contract. It was almost identical to the contract given to Hunter Henry, and given the previous good feelings about a Jonnu Smith breakout, the fantasy football community bought in. But, he betrayed us all. Jonnu scored one touchdown all year, topped 50 yards just once, and had more than two targets two times from week five until the end of the season. It just shows that you can't trust a Bill Belichick Tight End… wait what?
While Jonnu Smith failed to live up to expectations, Hunter Henry did well for fantasy football managers this season. Well, by "did well," I mean "tied for the league lead in touchdowns with nine." Henry ended the year below blog status (four catches for forty yards per game) as he averaged just three catches for 35.5 yards per game. But, he had beaucoup touchdowns, getting nine on 75 targets. That was the second-highest rate this year, and a clear candidate for regression this year. He scored a touchdown every 8.33 targets, and Dawson Knox led the way with a touchdown every 7.89 targets.
I don't know if I've seen anyone do less with more than Jakobi Meyers and his 126 targets. He finished with 83 receptions, 866 yards, and two touchdowns. That's right… two. The famous line on Meyers was the number of targets he's had without a touchdown, and he broke that. But that's a pretty bad line for 126 targets. Since 2011, 67 wide receivers totaled between 120 and 130 targets. Jakobi Meyers had the sixty-third most fantasy points among this cohort. He was pure volume, and that volume will likely get swallowed up by other, better players in 2022.
Blandness, thy name is Mac Jones. Jones is the unsalted butter of the rookie quarterback crop, the poi to the Lance/Fields/Lawrence luau pig, the oyster cracker in the rookie QB chowder (or as Pats fans would say, chowdah). He ranked middle-of-the-road in so many efficiency statistics that I'm happy to announce that he is the new median quarterback in the NFL. A sampling: True completion percentage (17th), deep ball completion percentage (19th), adjusted yards per attempt (16th), deep ball attempts (15th), overall QBR (16th), and EPA (16th). Just love that pure, down-the-middle competency. All stats per com.
Do you want more 2022 NFL discussion? Then check out these links!
Discord!
Podcast!
Patreon!
Twitch!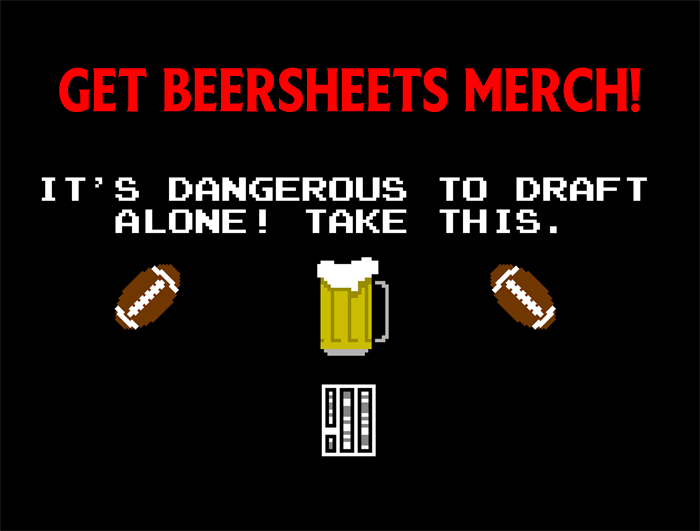 [Image Source: https://upload.wikimedia.org/wikipedia/commons/4/46/Brandon_Bolden_2019.jpg, cropped under CC BY SA 2.0]