The Minnesota Vikings are a team in transition. They fired their head coach and general manager, and as of writing this, they've only replaced the general manager, with Kwesi Adofo-Mensah coming over from Cleveland. The Vikings have something to build around, but who knows if Kirk Cousins remains next year, given his cap hit. Who knows if Adam Thielen can continue to stave off fantasy football irrelevance with touchdowns, and who knows if Justin Jefferson is great (okay that last one was to fulfill the rule of threes, he is great). Let's take a look back on the 2021 Minnesota Vikings!
Kirk Cousins, quietly, had the second-best year of his career… after 2020. Per pro-football-reference.com, Cousins finished the year with 300.34 fantasy points, after finishing last season with 306.2. He has topped 300 fantasy points just three times in his career, and two of them were in consecutive seasons. The reason he did this feels… somewhat sustainable. Well, first, he has Justin Jefferson now, which helps. Second, the consummate game manager took much better care of the ball in 2021 compared to any prior season, boasting a career high of 4.7 TD%-INT%. The reason for this is simple: he's maximizing his money throws and eliminating his danger plays. Both statistics are per playerprofiler.com. Cousins had the third-most money throws and the twentieth-most danger plays in 2021, compared to the twelfth-most money throws and the fourteenth-most danger plays. In short: he's managing the game even harder. This led to him finishing as a top-12 quarterback eleven times, which was more than Russell Wilson (8), and Lamar Jackson (9).
There's a simple explanation for why Kirk Cousins was so much better in 2021: the evolution of Justin Jefferson. 35 wide receivers had at least 100 targets (Jefferson had 167), and Jefferson had the eighth-highest average depth of target plus yards after the catch per reception. That is the eighth-highest opportunity per target (aDOT measures what the QB gets Jefferson, and YAC measures what Jefferson gets himself). That one is kind of iffy so here's a bonus: Justin Jefferson is the only player in NFL history to have 3,000 receiving yards in his first two seasons. Odell Beckham ranks second with 2,755 yards in his first two years.
The Adam Thielen of 2017-2018 is long gone, as are his twenties. Thielen can still turn in a useful fantasy performance though, even though his targets per game have dropped all the way down to… 7.3 per game. He's still getting a lot of targets, but a lot of people want to act like it's a funeral for Thielen (it's me, I'm people). That would have been 124 targets if he had played the whole season, and his 5.15 receptions per game ranked eighteenth on the year. But, he scored ten touchdowns. Thielen's usage has turned into an elite tight end: lots of low air yard targets that don't really go anywhere (Thielen broke one tackle this year). But, he derives most of his value from touchdowns, as over 10% of his receptions went for scores. Only Allen Lazard, DeAndre Hopkins, and Mike Evans had a higher touchdown rate. I want to say that will regress, but he already regressed… Adam Thielen had a touchdown on 19% of his targets in 2020.
Dalvin Cook sneakily took a massive step back in 2021 compared to 2020, and just slid under the radar because he was on the field and finished with 1,383 scrimmage yards, so it was a major victory. Still, he wasn't really on the field, as he missed four games. But, he took a massive step back in rushing yards (went from 111 to 89 yards per game) and receiving yards (he fell by nine receiving yards per game). This has to do with him losing some opportunities, he lost only one foot per carry (0.3 yards per carry), the major problem was losing his grip on targets, losing 10% of his career catch rate last year, which turned his yards per target from 6.6 career rate to 4.6. All-in-all, Dalvin Cook was still good he just wasn't the Dalvin Cook we expected.
One thing that rankled me all season long was a lot of people saying that Alexander Mattison had flex appeal. Please stop saying that; Mattison either plays in Dalvin Cook's stead, or he sits on your bench. Mattison played four games without Dalvin Cook, and performed admirably, notching 22.2 PPR points per game while averaging five catches and 130 yards per game, scoring three touchdowns in those four games. In games with Dalvin Cook? Less than 17 yards per game on 4 carries and a catch. Dalvin Cook crushes Alexander Mattison's "independent flex appeal," don't do it. They also don't split touches between Mattison and Kene Nwangwu, the RB3, without Cook. Nwangwu had just 11 touches in the two games he played without Cook.
Do you want more 2022 NFL discussion? Then check out these links!
Discord!
Podcast!
Patreon!
Twitch!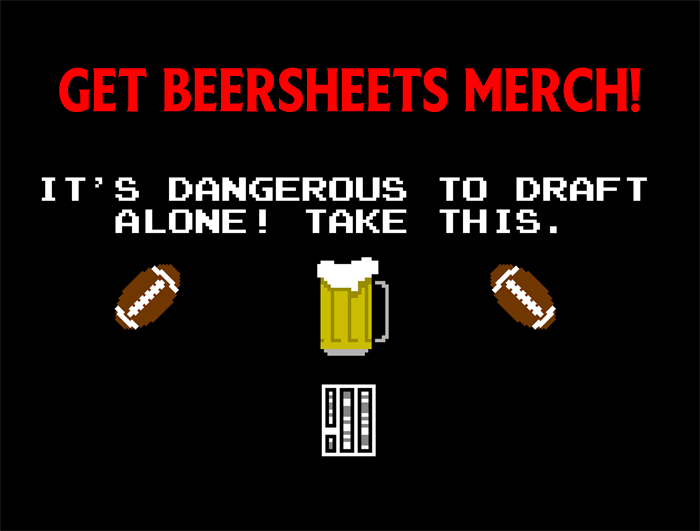 Image Source: https://upload.wikimedia.org/wikipedia/commons/5/57/Kirk_Cousins.jpg under CC BY SA 2,0, cropped]