As I write this introduction, the Kansas City Chiefs sit in the afterglow of what might be the greatest football game of all time. They defeated the Buffalo Bills in overtime, 42-36, in a game that had 75 lead changes in the last 9 seconds (don't fact-check me). Ultimately, the book on the 2021 Kansas City Chiefs still isn't finished, but what should we remember from the regular season portion of that book for our 2022 fantasy football seasons?
It's time that we stop trying to figure out which of Mecole Hardman, Byron Pringle, DeMarcus Robinson and now, Josh Gordon, will have a great week. If you picked the correct one every week (which wasn't at all consistent), you ended up with four top-25 weeks, eight top-36 weeks, and an average finish of WR43.4. Thanks to the Chiefs' offensive woes, there were two top-36 finishes for the top performer of this group in the last eight games of the season.
There's a lot of discussion about whether or not Travis Kelce would qualify as a bust, given his round one average draft position. Well, he finished 1.2 PPR points behind the TE1 in the draft, Mark Andrews. But, did that make him a bust? Well, let's look at value-based drafting—the number of points produced by a player less the replacement level on the bench. For simplicity's sake, we will go with QB13, RB25, WR37, and TE13… but with a twist. For every week missed, we will add in that average value, since you don't get a goose egg from a player when they get benched. The take that Travis Kelce was a bust is… somewhat correct. Depends on your definition of a bust. He lost value, finishing with an ADP as pick 1.05, but finishing as the nineteenth-most valuable player overall.
There was also a bruhaha about if Patrick Mahomes was a bust, mostly centering around weeks 5 through 13. In these games, Mahomes averaged 271 passing yards, 20 rushing yards, 1.4 touchdowns and a pick per game. That doesn't look that bad, except that five of his 11 touchdowns in that span came in one game. But, if you checked out after week thirteen, you would think that Mahomes kept flailing. He didn't. Mahomes had multiple passing TDs in every game after that point, and finished with 291 passing yards per game, 26 rushing yards per game, and a 12:1 TD:INT ratio in that span. He was QB3 in that span, and finished as QB4 on the year. It seems we've greatly exaggerated Patrick Mahomes' Downfall; his 370.3 fantasy points over the course of the year would have been top-three in each of the five seasons before 2021.
Clyde Edwards-Helaire missed seven games and was just RB29 in the games he did play. Given that he was drafted as a middling RB2, those are bust numbers. Also given that Darrel Williams—his presumptive backup—finished with just 0.3 points per game less (three rushing yards) than CEH, is also annoying. The reason for this difference is quite simple: Darrel Williams had 8 touchdowns on 20 goal line carries, and CEH had 6 touchdowns, on… 2 goal line carries. The touchdowns are the difference, but the opportunity was the difference. Darrel Williams put himself on the same level as CEH in the Chiefs' offense (and is, in fact, being the player hoped CEH would be). They're remarkably similar in nearly all efficiency stats and the ones where they aren't… those favor Darrel Williams. Given the likely price difference in 2022 drafts, Williams is the better draft pick next season.
Tyreek Hill did not repeat his #2 WR season from 2020, instead of ending 2021 as the WR7; that final rank hides some hard truths for Tyreek Hill. He's a week winner, yes. But did Hill transform into a week loser? In 2020, Hill finished the year with 5 top-5 finishes, two other WR1 weeks, four WR2 weeks, and two WR3 weeks, and just two bust weeks. In 2021, Hill flipped it, finishing with five top-5 WR weeks, one other WR1 week, and eight weeks outside the top-36. That left just three weeks as a WR2 or WR3 for Hill, who transformed into a crazy up-and-down wide receiver. In the end, you were better off not starting him half the time. It was mostly touchdowns, to be honest (Hill went from 17 total touchdowns to 9); so if you think Mahomes bounces back, then Hill also bounces back in 2022.
Do you want more 2022 NFL discussion? Then check out these links!
Discord!
Podcast!
Patreon!
Twitch!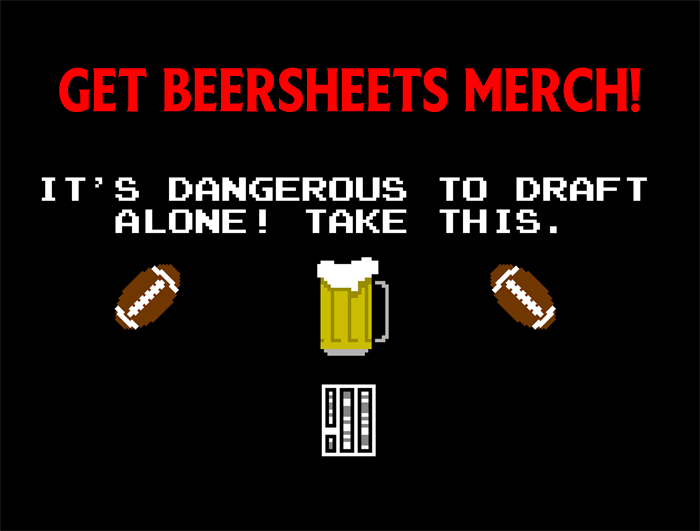 [Image Source: https://www.flickr.com/photos/brookward/29494622864 under CC BY SA 2.0]