Week 12 was a pretty good week for me. By "pretty good" I mean I went 3 for 3, baby! Erin and I both picked Cam Newton, who was awesome in his 2nd starting debut for Carolina. We both picked Mark Ingram. And hey, I'm not saying Hunter Renfrow set the world on fire, but, as I predicted, he absolutely outscored Rashod Bateman, who Erin picked. Look at me catching up 1 point at a time! Erin is now only leading me by four: 23-19. There are plenty of weeks left for me to topple Erin, starting with Week 12!
Tyrod Taylor vs. New York Jets or Mac Jones vs. Tennessee
Bryan's take: The Texans backfield is the opposite of dynamic with Rex Burkhead and David Johnson splitting touches. Their air attack on the other hand has been efficient, although touchdown-less. I'm betting that changes this week against a hapless Jets defense. Plus Taylor showed us some legs last week with two rushing TDs. Mac Jones will do his Mac Jones thing: short, safe passes with limited upside. Start Tyrod Taylor in Week 12. 
Erin's take: Tyrod? Isn't that a car part? I'm not sure how I feel about it because every time you take your car to the mechanic it costs $300, but I also like alliteration. Mac Jones reminds me of Mack trucks. Are we doing all automotive names this week? My uncle was a truck driver and taught me what lot lizards are. Stay away. Start Tyrod Taylor in Week 12.
D'Onta Foreman at New England or Rex Burkhead vs. New York Jets
Bryan's take: I make it a point each week to pick players that could qualify as desperation plays. Foreman and Burkhead certainly fit that mold. Both are in a timeshare and haven't done a whole lot with the opportunities they've had. Burkhead may end up punching one in here, but I feel like Foreman has more of a chance to lead his backfield in touches, and I'm going to lead toward volume. Start D'Onta Foreman in Week 12.
Erin's take: D'Onta Foreman doesn't spark anything significant. He just sounds like a generic 21st-century football player. Rex Burkhead sounds much better. He's either a trendy, hipster or a tobacco chewing, country music lover. Since he was born in Kentucky, I'm leaning toward the latter. That's some trustworthy pedigree. Start Rex Burkhead in Week 12.
Marquez Valdes-Scantling vs. Los Angeles Rams or Tim Patrick vs. Los Angeles Chargers
Bryan's take: Now that Jerry Jeudy is healthy, Patrick has taken a step back in the Broncos pecking order. Last week's 16 yards on three catches doesn't inspire much confidence. Valdes-Scantling is coming off his best game of the year, but could lose some targets to an active Allen Lazard. I still like MVS's boom potential week after week. Start Marquez Valdes-Scantling in Week 12.
Erin's take: Marquez Valdes-Scantling sounds like the name of an eligible suitor that would be introduced at a debutante ball. Tim is such a boring name that I can't think of anyone interesting to compare him to. However, I do love two first names. Just not as much as a proper gentleman with one cool, long, hyphenated name. Start Marquez Valdes-Scantling in Week 12.
You can find Erin on Instagram. For more from Bryan Sclar, follow him on Twitter (@FA_BryanSclar).
Do you want more 2021 NFL discussion? Then check out these links!
Discord!
Podcast!
Patreon!
Twitch!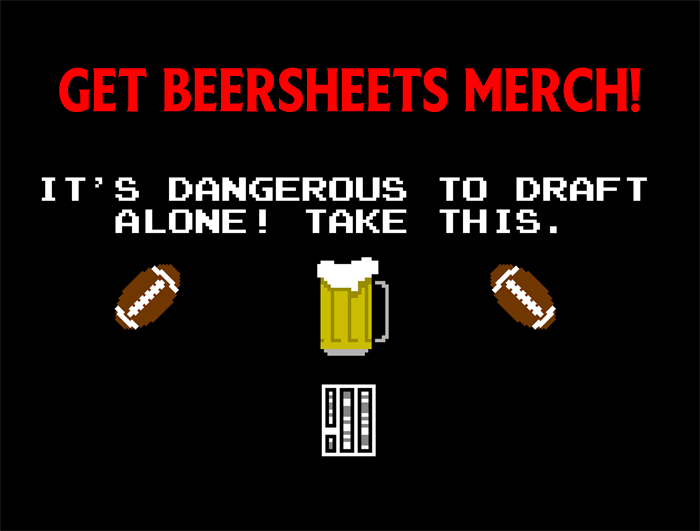 [Image Source: https://upload.wikimedia.org/wikipedia/commons/0/0d/Tim_Patrick_2021_%2851651273250%29_%28cropped%29.jpg, cropped under CC BY SA 2.0]