We're through ten weeks of the fantasy football season, meaning that we have just four weeks left in the fantasy football regular season. If you're reading this, then congratulations on making it this far with something to worry about! Also, sorry about your roster struggles. This week, we have three sleeper wide receivers for your perusal. To make the list of sleeper wide receivers, a player must be available in at least 50% of leagues. For deeper leagues, we provide one player available in at least 90% of leagues. Now, onto the week eleven fantasy football sleeper wide receivers (had to get one more SEO hit in there, sorry).
Robby Anderson versus Washington (43% rostered)
Maybe Robby has a stay of execution for his 2020 season? The near universally-drafted Anderson has had a complete meltdown of fantasy value this season. That's what happens when you turn in a stretch of four games where you get 101 yards on 38 targets. But, it's clear that Robby Anderson and Sam Darnold just can't get onto the same page, no matter which uniform they wear. Anderson ended up with a receiving touchdown from Cam Newton last week and ended up going 4/6 for 37 yards and a score across Cam and P.J. Walker. The Washington defense is terrible, allowing the second-most fantasy points to wide receivers this season. Last week they let Mike Evans and Chris Godwin turn 9 combined targets into 22.4 half-PPR fantasy points.
Jamal Agnew versus San Francisco (12% rostered)
Agnew hit last week, turning in 13.9 fantasy points thanks to a long rushing touchdown. Much like the main wide receiver across from him Sunday, Deebo Samuel, Agnew gets his scoring through a myriad of touches. The Jags' sudden best fantasy football option has at least 10 half-PPR fantasy points in three of his last four games, with at least 5 targets in five-straight games, coinciding with the Jags losing D.J. Chark for the season.
The 49ers rank relatively low in fantasy points allowed to wide receivers (eighth-worst matchup) but that's because they've been bleeding yardage through pass interference penalties, not through any sort of defensive prowess. The 49ers lead the league with 13 pass interference penalties, for 261 yards, or 20 yards per penalty, and 1.4 penalties per game. That's handing the offense about 30 yards, every game. If Agnew can take advantage of this defensive fart fest going on, he can perform well in week eleven.
Amon-Ra St. Brown at Cleveland (6% rostered)
The Sun God sneakily has at least 5 targets in five of the last six Lions games. In those games, he's averaged five catches for 54 yards per game. He hasn't scored a touchdown yet this year, so that keeps his overall upside down, but he is a great desperation play to ensure some points from your WR3 slot in a deeper league.
The Browns give up the ninth-most fantasy points to wide receivers, and it's been a pretty constant deluge of fantasy points against them. Eleven different wide receivers ended up with at least 9 half-PPR fantasy points against the Browns in their last six games, an average of nearly two per game. Should just one do it in this game, it would be Sun God.
Do you want more 2021 NFL discussion? Then check out these links!
Discord!
Podcast!
Patreon!
Twitch!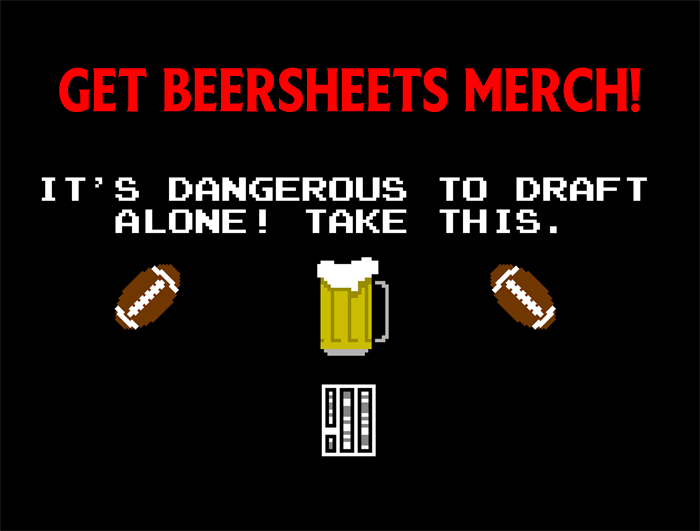 [Image Source: https://commons.wikimedia.org/wiki/File:Ammon-Ra,_King_of_the_gods_(1885)_-_TIMEA.jpg, cropped, under CC BY SA 2.0]