The Jacksonville Jaguars traded for tight end Dan Arnold on a short week, getting him just two targets in a Thursday Night Football loss to Tennessee. After that point, however, they started to utilize Dan Arnold in a whole new way. At this point, we have to ask ourselves: do we trust Dan Arnold to keep it up? Is Dan Arnold a must-start tight end at the current moment?
Well, first, let's look at what we chase for tight ends: targets. That's what makes the Mike Gesickis and Noah Fants and Dalton Schultzes' worlds go 'round. They are key components of their offense, and because of that, they get absolutely peppered with targets. That's the story, at least. I chose those names very carefully. Since week five, when Dan Arnold had his first full week of practice with the Jaguars (and had eight targets), he ranks above all of them in targets per game. In fact, his 7.5 targets per game sit behind just George Kittle, Darren Waller, T.J. Hockenson, Mark Andrews, and Travis Kelce. That's some pretty good company to be between Kyle Pitts and Mike Gesicki.
This is commensurate with his snap counts, as well. Obviously, getting him in the building in a short week in week four led to him playing just 32% of snaps. Since then, he's averaged 66.3% of snaps. This is a little low, but that's why we look a bit deeper, here. Since week five, Dan Arnold has run 127 routes. That is an elite number of routes per game. That puts him fifth in routes per game, behind just Kelce, Waller, Hockenson, and Pitts, and right ahead of Gesicki. There's something special in the way that they are using him, and it's coming through in the box score.
While Dan Arnold ranks relatively low in the last five weeks (just nineteenth among tight ends, with 7.48 fantasy points per game), that can all come down to bad touchdown luck. Dan Arnold has zero touchdowns this season, which caps his ability to bring in those smash weeks that vault him up the fantasy football tight end rankings. But, touchdowns come and go, and usually one-hit wonders (hello, Week 9 Stephen Anderson and Ryan Griffin) notch touchdowns before disappearing. That means that in addition to targets, we watch to chase a safe fantasy point floor.
Thanks in part to his high target volume, Dan Arnold provides one of the top-ten yards and receptions floor among tight ends. In the last five weeks, he ranks ninth in tight end fantasy points without touchdowns, in a run of other D-named tight ends (Dawson Knox, Dan Arnold, Dalton Schultz, and Dallas Goedert). We like to say to chase the "4 for 40" floor at tight end, which won't goose egg your week, and then bank on a touchdown coming in on top of that. Well, in his run with the Jaguars, Arnold has done us one better: he's averaging 5 catches for 50 yards and is one of just eight tight ends to do that in the last five weeks.
So, if we don't chase touchdowns, but instead chase targets, routes, snaps, catches, and yards, then Dan Arnold should be your top priority at tight end this week. He's currently rostered in about 30% of Yahoo! leagues, a figure which should double next week. The touchdowns will come for Dan Arnold, it's just a matter of time before the Jaguars figure it out. You'll want him in your tight end slot in the meantime, and you will greatly appreciate the production floor that he gives you between his (eventual) boom weeks.
Do you want more 2021 NFL discussion? Then check out these links!
Discord!
Podcast!
Patreon!
Twitch!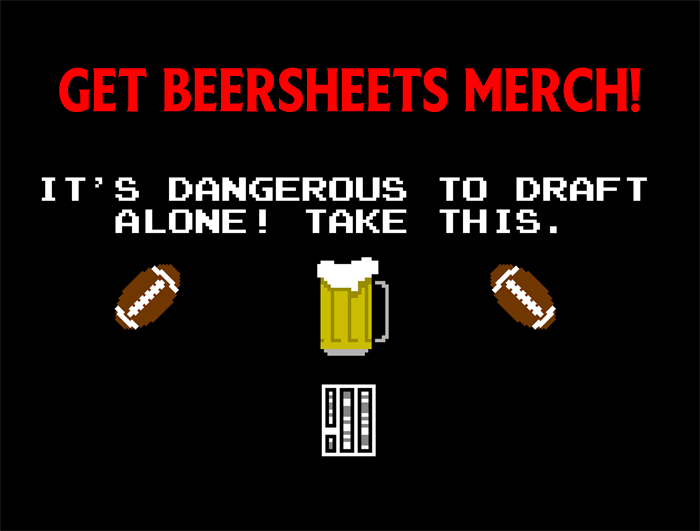 [Image Source: Jacksonville Jaguars on Twitter, Cropped]