With the Calvin Ridley announcement that he is going to step away from football, and with the Michael Thomas announcement that he can't really step well enough to play football, and the revelation that Henry Ruggs III is a terrible person, we have some wide receiver holes in our rosters. To help you out, we have three sleeper wide receivers for week nine, available in at least 50% of leagues. For you deep dive players, we present one of these sleeper wide receivers available in at least 90% of leagues, for your consideration.
Darnell Mooney at Pittsburgh (43% rostered)
The Chicago Bears have allowed Justin Fields to throw the ball the last three games (27, 32, and 27 passes, respectively). And those pass attempts have benefited the Bears' new WR1: Darnell Mooney. Mooney has 22 targets in his last three games and is the clear #1 target for Justin Fields. He hasn't had a big game commensurate with those targets, but given his opponent this week, it should happen.
These aren't your daddy's Pittsburgh Steelers, a fact I struggled to swallow this year. The Steelers, traditionally a tough-nosed defense, are the tenth-best matchup for wide receivers this season. It started early, with them allowing double-digit fantasy points to three different Buffalo receivers in week one. It hasn't abated since then, with inept Seattle and Cleveland passing games giving them a reprieve. The last halfway decent passing game they played was a Jerry Jeudy-less Denver Broncos team. Kendall Hinton, Tim Patrick, and Courtland Sutton all notched at least 9.5 half-PPR fantasy points against them.
Rashod Bateman versus Minnesota (37% rostered)
Please, stop what you're doing and see if you're in one of the 63% of leagues where Rashod Bateman is available. The rookie has two career games and has six targets in both games. He turned in 4/29 in week six, and 3/80 in week seven against the Bengals in week seven. The Ravens went on bye last week, allowing people to forget about the Bateman Hype Train. Go scoop him up if he's available.
As an aside, I play in 14 leagues this year, mostly with sharps. He's 37% rostered but rostered in all my leagues. That gives you an idea of what we're working with here on a latent breakout. It's coming, and you need to get on the wagon now, for free, before it's too late.
The Vikings (sixth-best WR matchup) will provide for a soft landing for Rashod Bateman in his third-career start. They allowed three different Dallas wide recievers at least 14.2 fantasy points last week. Three! With Cooper Rush throwing the ball! They're a wet napkin, and Rashod Bateman should poke right through them this week for his first 100-yard game, with a touchdown to boot.
Deonte Harris versus Atlanta (10% rostered)
Deonte Harris has sneakily had a lot of targets over the last month or so. I say "sneakily" because he had eight targets in week four, injured himself on his first target in week five (but it was a 72-yard touchdown), then the Saints had their bye and he missed week seven. Then, he returned last week to seven more targets. It's hard to see how things will shake out with Taysom Hill, but with no Michael Thomas, it's clear that the Saints need to find some juice from a WR not named Marquez Callaway. Deonte Harris is a dynamic returner who the Saints could definitely utilize in the passing game to get him in space to do the dirty work for Taysom.
The Falcons are a neutral matchup for wide receivers (fourteenth-fewest fantasy points), but it's not for lack of trying. They've given up multiple wide receiver touchdowns in two of their last three games, including TDs to Isaiah Ford and Mack Collins last week. They're a good defense to target because their ranking belies the touchdown upside available to wide receivers who play against them.
Want more NFL and fantasy football content? Then check out these links!
Discord!
Podcast!
Patreon!
Twitch!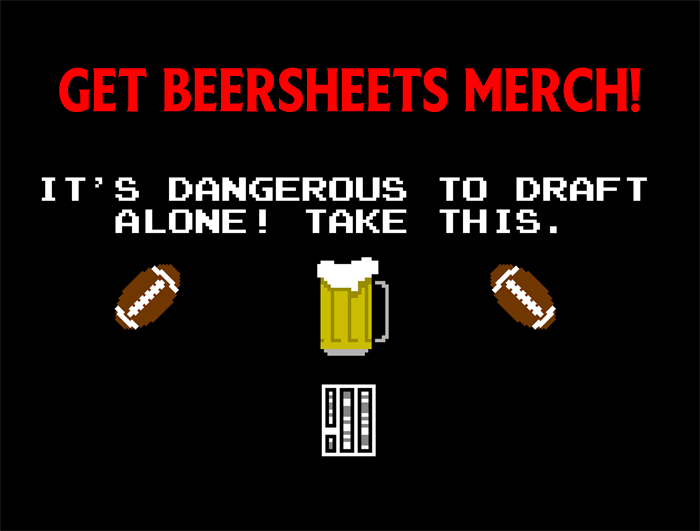 [Image Source: Darnell Mooney on Twitter]