Regardless of how your fantasy season is going, it has to feel better than losing a fake football competition to your wife. Erin and I both picked up two points from last week's start/sit column. After eight weeks of these fairly random head-to-head matchup calls, Erin is leading me with 17 good calls to 11. I have to start picking up a couple of wins each week, but it's hard when she keeps picking the same players as me! As arbitrary as they may seem, Erin's methods are sound. Here's what we've got for your week 9 fantasy pleasure!
Ryan Tannehill at Los Angeles Rams or Derek Carr at New York Giants
Bryan's take: External factors abound here. After losing Derrick Henry for the foreseeable future, Tannehill may need to step up and actually lead this offense. Can he succeed without a legitimate rushing threat for the Rams to worry about? After losing his head coach last month, Carr has now lost his leading receiver. The good news is Darren Waller will be back this week and the Giants present a mighty fine matchup. Start Derek Carr in Week 9.
Erin's take: Ryan Tannehill sounds like one of my father's former business associates. One of the guys who is always referred to by both their first and last names. One-syllable last names portray a sense of strength and energy, so Derek Carr's simplicity wins it for me. Start Derek Carr in Week 9.
Darrel Williams vs. Green Bay or James Conner at San Francisco
Bryan's take: Right now, the Chiefs offense is, for lack of a better word, stinky. But it's not Darrel Williams' fault! Williams put up over 100 yards from scrimmage in a close win last week. Aaron Rodgers is ruled out with the COVID may present a positive game script for Williams and the Chiefs, but Clyde Edwards-Helaire could return this week. James Conner needs to score to return value, and the 49ers have given up 9 rushing TDs this year, including one to James Conner in Week 5. What the heck! Start James Conner in Week 9. 
Erin's take: I know I've mentioned this before, but it bears repeating: my sister dated a Darrel recently, and that did not work out. Darrel is bad luck. I like the name, James. It was in the running when Bryan and I were coming up with a name for our son. I don't like the name Conner because it's been a highly overused first name among millennials. However, he is the lesser of two evils here. Start James Conner in Week 9. 
Van Jefferson vs. Tennessee or Jarvis Landry at Cincinnati
Bryan's take: Jefferson is dynamic, has 13 targets in the last two weeks, and Tennessee is very generous to opposing WRs. Since returning from injury, Landry has 18 targets in his two games and has five catches each of those games. Cincinnati is a good matchup too, but Cleveland's passing offense is in quicksand and there are no vines in sight. Start Van Jefferson in Week 9.
Erin's take: I'm on the fence! I really like Van Jefferson. He sounds cool, man. Just cool. But Jarvis Landry gets the edge here. It rolls off the tongue so easily. It's a brand name. I was trying to think of what his nickname would be and wondered how much crap he took when Jar Jar Binks was a thing. Start Jarvis Landry in Week 9. 
Russell Gage at New Orleans or DeVante Parker vs. Houston
Bryan's take: With Calvin Ridley taking a courageous and well-deserved mental health break, Russell Gage becomes the de facto WR1 in Atlanta. Cordarrelle Patterson is an RB now, right? Last week, Gage certainly didn't look like a WR1, receiving 0 targets. Parker returned from injury last week and instantly clicked with Tua, to-a the tune of 8 for 85 on 11 targets. Don't look now. This Miami offense is starting to get exciting. Start DeVante Parker in Week 9.
Erin's take: Russell Gage is a clash of styles. No one names Russell had a prom date. Gage is a cool name, but it's not enough to save Russell. I'm a big fan of E's that sound like A's at the end of names, and DeVante fits that bill. And Parker is just clean, simple elegance. Start DeVante Parker in Week 9. 
You can find Erin on Instagram. For more from Bryan Sclar, follow him on Twitter (@FA_BryanSclar).
Do you want more 2021 NFL discussion? Then check out these links!
Discord!
Podcast!
Patreon!
Twitch!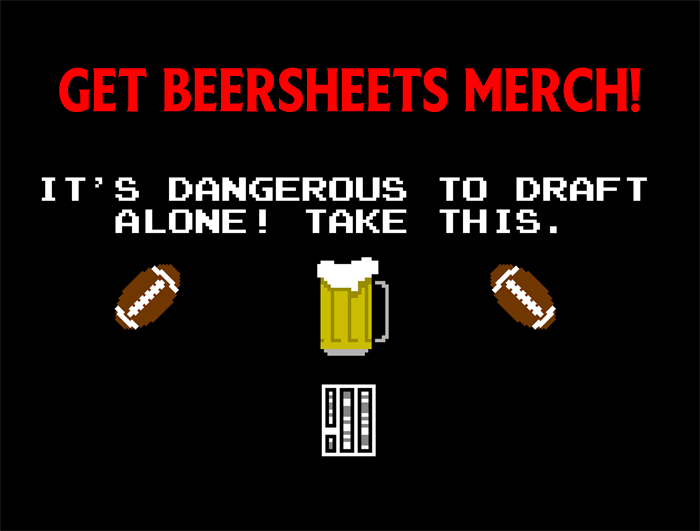 [Header Image Source: https://upload.wikimedia.org/wikipedia/commons/8/8c/Ryan_Tannehill_2019_10-13.jpg under CC-SA 4.0]