While the player-pocalypse hit QB (Jameis Winston), WR (Calvin Ridley, Odell Beckham, Henry Ruggs & Michael Thomas), and RB (Derrick Henry), TE was relatively unscathed. We lost Robert Tonyan for the year, but he had been on my cut list for weeks. His target volume simply did not necessitate keeping him around. To be honest, he did you a favor if you had kept him around. But, streaming tight ends is the name of the game. So, with that in mind, we have three sleeper tight ends for your consideration. Two of these three sleeper tight ends are available in at least 50% of leagues, with the third unrostered in at least 90% of leagues.
This is a difficult one, as savvy managers snapped up the available talent in most leagues. There's a massive drop in rostership between the #17 tight end (53% rostered) and the #18 tight end (41% rostered). The #19 tight end? Out-for-the-year Bob Tonyan, to get an idea of how many teams have given up.
Evan Engram versus Las Vegas (35% rostered)
I know, I know! It's Evan Engram. But, we can't resist the siren song of bad hands here, as long as they get the targets. Engram cashed in his targets last week against the Chiefs, scoring a touchdown with one of his four targets. Don't look now, but that's back-to-back usable games for Engram, who notched a 6/44 effort against the Panthers in week seven.
This week, Engram gets a porous Raiders team that likely has just packed it all in, given the last three weeks that they had. Even if they don't pack it in, tight ends have touchdowns in four-of-five games against them. Also, the one tight end who didn't score a touchdown against them in their last five games (Dallas Goedert), ended with 70 yards and a two-point conversion. So, call it five-straight games with a tight end score.
Please don't make me look stupid, Evan.
Tyler Conklin at Baltimore (29% rostered)
Tyler Conklin has at least five targets in four of his last five games. Unfortunately, we all jumped in right before the three-target effort and promptly jumped right back out. Over his last two games (since the three-target game), he has eight catches for 122 yards, making for a great tight end baseline of four catches for 61 yards.
This week, he gets a Ravens team that struggles against tight ends, giving up the most fantasy points to the position. They've given up six tight end touchdowns in seven games this year, including two to C.J. Uzomah the last time they took the football field (and one to Jared Cook, which should count for two). They stymied T.J. Hockenson in week three, but that's the only time they stopped an opposing tight end from getting at least 50 yards or a score against them. They're a prime streaming candidate right now, given that they give up literally the most fantasy points to tight ends this year.
Tommy Sweeney at Jacksonville (2% rostered)
The Dawson Knox Flowchart kind of let us down last week, as I figured he could kick in a touchdown against Miami. Unfortunately, he had just 3 catches for 30 yards. But the 4 targets is encouraging because Buffalo traditionally does not use tight ends and a doubling down on Tommy Sweeney in Dawson Knox's absence feels good. This week, it should be another Knoxless Bills team, taking on the woeful Jacksonville Jaguars.
The Jags allow the seventh-most fantasy points to tight ends on the year, and they've let complete randoms like Durham Smythe, MyCole Pruitt, and C.J. Uzomah have respectable games against them. They're a mess, and the Bills are likely to spend the fourth quarter with Josh Allen in a baseball cap yukking it up while Mitchell Trubisky unleashes hell on the Jags' secondary (that's a joke). It's going to be a deluge; grab a part of the deluge.
Want more NFL and fantasy football content? Then check out these links!
Discord!
Podcast!
Patreon!
Twitch!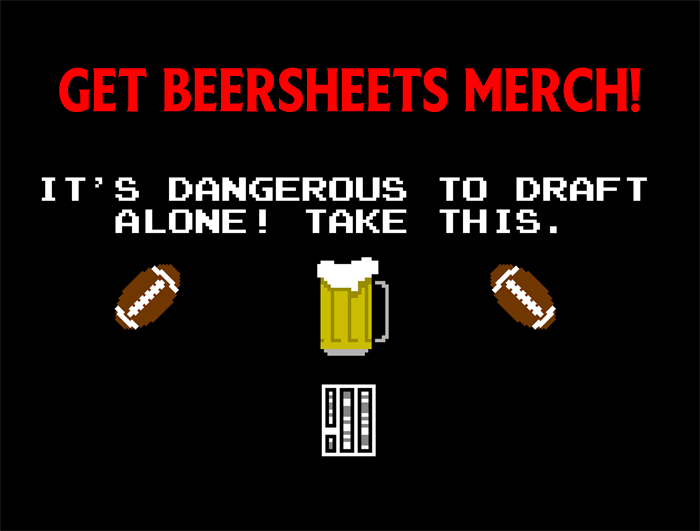 [Image Source: Image Source: https://upload.wikimedia.org/wikipedia/commons/c/c6/Evan_Engram_%2831312659107%29_%28cropped%29.jpg, cropped under CC BY-SA 2.0]