The bye weeks are finally here. And it's extremely appropriate that they come in the spookiest month, since they give us frights and chills. As an aside, it's incredibly nice of Yahoo! to highlight your Bye weeks, but less good that it's a bright red. Like someone shanked your fantasy football roster. And in one IDP league, I have 5 of my 6 IDP players on Bye next week, so it'll feel like someone shanked my roster next week. Anyway, it's time to figure out how to fill those gaps. Let's start with the weekly tight end sleepers (or weekly streamers, whatever you want to call it). These are tight ends rostered in fewer than 50% of leagues, to help you fill the gaps. For those of us in deeper leagues, there's also one tight end available in at least 90% of leagues!
Fantasy Football Week 6 Sleeper Tight Ends
Zach Ertz versus Tampa Bay (49% rostered) (TNF)
Run, don't walk, to your waiver wire to snatch up Zach Ertz. Dallas Goedert is likely to miss this game due to COVID-19 protocols, and Ertz out-targeted him 7, 8, 6 targets over the last three games to 4, 5, and 3, anyway. The Eagles TE situation is eighth-most prolific in the NFL, and losing Goedert for this week only plumps up Ertz's value as a solo streaming tight end on Thursday Night Football. The Buccaneers have a dreadful pass defense, and without Lavonte David this week due to injury, the middle of the field should be even more wide-open for Ertz.
As it stands, the Buccaneers allow the sixth-most fantasy points to tight ends, including three touchdowns in the last three games. They have also allowed 8.9 or more fantasy points to four tight ends in the last three games, meaning there are a lot of fantasy points there for the taking. With Ertz gobbling up Goedert's targets, it's likely a big game is in his future (or past, depending on when you read this).
Ricky Seals-Jones versus Kansas City (14% rostered)
Washington Football Team doesn't really find a lot of space for multiple tight ends in their game plan, but they (nearly) seamlessly replaced Logan Thomas with Ricky Seals-Jones in their weekly game plan. After Thomas went down in week three, RSJ has 12 targets for 7 receptions and 60 yards (not completely ideal). But, he had eight of those targets last week in a stiff matchup against the Saints.
The Chiefs should provide for a more wide-open game plan for Washington. They've allowed the fifth-most fantasy points to tight ends (including a wide-open Dawson Knox touchdown last week). All told, they've given up at least 8 half-PPR fantasy points to five tight ends through five weeks. They're a defense to attack, and as long as Logan Thomas is out, RSJ is a tight end to target.
Mo Alie-Cox versus Houston (6% rostered)
Operation: Texans continues unabated after Hunter Henry and Dawson Knox both hit paydirt in the last two weeks. It will continue until someone stops the train from rolling. As it stands, they have allowed the most fantasy points in the league to tight end without playing a single premium, top-flight TE. That's what makes their run more impressive. The best tight ends they've faced have been Dawson Knox, Jonnu Smith, and Hunter Henry. And they're the worst in the league against TEs.
Big MAC is next on the docket for the woeful Texans' tight end defense. Mo Alie-Cox has hit 3 catches for at least 42 yards in each of the last two games, and he notched two touchdowns two weeks ago against the Dolphins. He has three red zone targets in the last two weeks, compared to zero red zone targets for Jack Doyle and Kylen Granson in the same timeframe. It'll be Big MAC with the Happy Meal in the end zone this week.
For more fantasy football discussion, please check out these links!
Discord!
Podcast!
Patreon!
Twitch!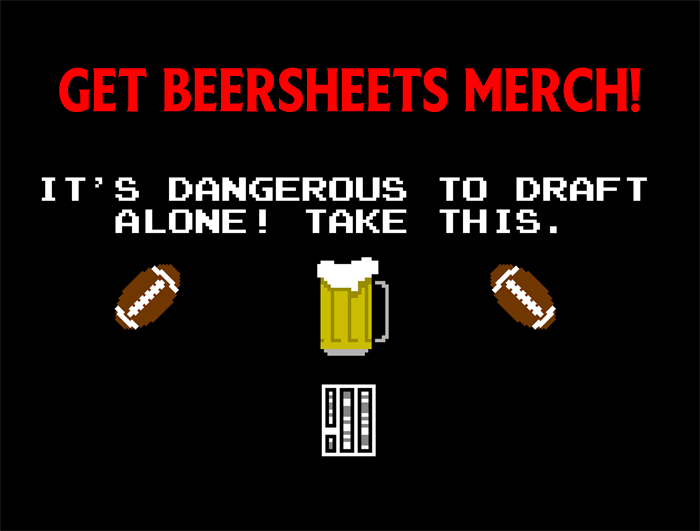 [Image Source: https://twitter.com/MoAlie81/status/1302360214453342209/photo/1 Mo Alie-Cox on Twitter under CC BY SA 2.0]