The bye weeks are finally here. And it's extremely appropriate that they come in the spookiest month since they give us frights and chills. As an aside, it's incredibly nice of Yahoo! to highlight your Bye weeks, but less good that it's a bright red. Like someone shanked your fantasy football roster. And in one IDP league, I have 5 of my 6 IDP players on Bye next week, so it'll feel like someone shanked my roster next week. Anyway, it's time to figure out how to fill those gaps. Let's start with the weekly wide receiver sleepers (or weekly streamers, whatever you want to call it). These are wide receivers rostered in fewer than 50% of leagues, to help you fill the gaps. For those of us in deeper leagues, there's also one wide receiver available in at least 90% of leagues!
Fantasy Football Week 6 Sleeper Wide Receivers
Hunter Renfrow at Denver (45% rostered)
The third time's a charm, I guess? Hunter Renfrow has been in the sleeper column for two straight weeks, and he turned in WR25 and WR40 performances in that timeframe. While the WR40 isn't exactly inspiring, the whole team looked like it was moving at 80% speed against the Bears on Sunday. Probably because they all knew their head coach was about to be fired for being one of the most virulent racists, homophobes, sexists, and all-around idiots in the NFL's recent memory. I'll give him a pass, considering he's the WR17 in the last three weeks, and he's only on rosters in 45% of leagues. Madness.
The Broncos aren't the best matchup out there, but they are pretty much middle-of-the-pack. Big Ben can't throw anymore, and he still managed to get both Diontae Johnson and Chase Claypool big games last week. Derek Carr should be able to get Renfrow enough targets to cash in HPPR and PPR leagues.
Amon-Ra St. Brown versus Cincinnati (16% rostered)
The Detroit Lions have a WR1, and it's the same one we all hoped it would be before the season. Granted, it took Tyrell Williams' death and Quintez Cephus breaking his collarbone, and T.J. Hockenson falling into the Springfield Mystery Spot, but the Lions have their #1 target. Sun God has 16 targets for 13 receptions and 135 yards in his last two games, which (without checking) doubles up all other WR on the Lions, combined. This is a vibes-only zone, no facts.
This week, he gets the Bengals, who aren't exactly a strong pass defense (fifteenth in fantasy points allowed to opposing wide receivers). This should be a matchup of two strong offenses with iffy defenses who will throw all over each other to keep up with the other. Amon-Ra St. Brown should get about 60 yards and his first touchdown in this one.
DeAndre Carter versus Kansas City (1% rostered)
With Curtis Samuel sidelined yet again with his groin injury, the Football Team turned to DeAndre Carter last week. He ended up with a lot of intermediate targets, catching four-of-eight passes for 62 yards. I'm more concerned with the eight targets. If you're digging this deep, a guy with that much target upside is basically what you can ask for, especially in this matchup.
The Chiefs allow untold riches to opposing wide receivers (the eleventh-most fantasy points on the season). But, we all saw their defense on Sunday Night Football. Stefon Diggs was so open that he thought nobody was there, and Daniel Sorenson just let Dawson Knox get past him without much effort. It's a bad secondary, so it should be a lot of opportunity for Terry McLaurin & DeAndre Carter on Sunday.
For more fantasy football discussion, please check out these links!
Discord!
Podcast!
Patreon!
Twitch!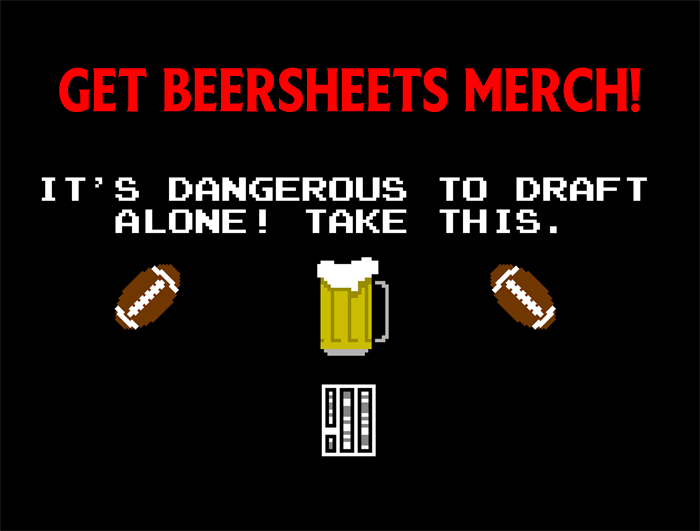 [Image Source: https://commons.wikimedia.org/wiki/File:Ammon-Ra,_King_of_the_gods_(1885)_-_TIMEA.jpg, cropped, under CC BY SA 2.0]