Hello, all you football floozies and absurdity junkies. This is the part where we revisit last week's picks and update the season-long scoreboard. In Week 3, Erin and I both recommended Ryan Tannehill over Justin Fields (crushed it), Marquise Brown over Brandin Cooks (nope), and Kenyan Drake over Mike Davis (yuck). For TEs, I recommended Tyler Higbee over Dallas Goedert, while Erin thought otherwise (I win). So for Week 3, Erin went 1-3, and I went 2-2. That means for the year we're dead even at 5-6. Please fantasy angels, let me get above .500 this week! As with the previous weeks, I've pulled some names from the Football Absurdity Discord to get this party started. Here we go!
Kirk Cousins vs. Cleveland Browns or Derek Carr at Los Angeles Chargers?
Bryan's Take: It's not an ideal matchup for either of these guys, right? I mean, the Browns had NINE sacks last week…. at home… against a rookie QB… on a questionable offense… making his first career start.  Ok ok, but let's look at the Browns' Week 2 opponent, Hmm… half a game of Tyrod Taylor and half a game of Davis Mills. I'm starting to think the Browns might not be so tough. The Chargers have given up the exact same amount of passing yards as the Browns (632), but have only given up four passing TDs. And three of those were to Patrick Mahomes. Derek Carr is off to an amazing start, but I'm gonna Start Kirk Cousins in Week 4.
Erin's Take: My son was making me watch bad drivers and road rage videos on YouTube, so cars are really fresh on my mind. I typically don't like the name, Derek. It makes me think of Derek Jeter, who I think has a very very punchable face. However, Kirk Cousins makes me think about the bad relationship I have with some of my cousins. I'll take Jeter's punchable face over dealing with my cousin drama. Start Derek Carr in Week 4.
Chuba Hubbard at Dallas Cowboys or Clyde Edwards-Helaire at Philadelphia Eagles?
Bryan's Take: Chuba Hubbard, our shiny new CMC, is facing a Cowboys defense that has yet to allow a TD to opposing RBs. On the brighter side, the Cowboys have also allowed the 3rd most RB receptions. That should bode well for Hubbard since the Panthers will be trying to keep pace with 'Boys in Dallas. CEH has been underwhelming all year, and I can't trust him until the Chiefs start using him more consistently.  Start Chuba Hubbard in Week 4. 
Erin's Take: Clyde Edwards-Helaire sounds a little too hoity-toity for me. He doesn't sound like a rough and rugged football player that will help you win. We are heading into the Halloween season, and what could be scarier than the mysterious, elusive, and deadly Chubacabra. I just hope he has better-looking skin than an actual chupacabra. Start Chuba Hubbard in Week 4.  
Cordarrelle Patterson vs. Washington Football Team or Melvin Gordon III vs. Baltimore Ravens?
Bryan's Take: The Falcons have been abysmal in general, but Patterson has been a standout. He's leading Atlanta in yards from scrimmage, averaging 7 yards per touch. I don't see Patterson's usage waning anytime soon. That said, Melvin Gordon is facing a Ravens team that has already given up five rushing TDs this year. The Broncos have a pretty good 1-2 punch going with Gordon and rookie Javonte Williams and should be able to keep that train moving against Baltimore. Start Melvin Gordon III in Week 4.
Erin's Take:  This is 100% a pity vote for a man having to grow up with the name Melvin Gordon. Talk about overcoming odds. You'd never expect someone named Melvin Gordon to be any good at sports, so he's had to prove haters wrong all his life. I'm not even thinking about Cordarrelle Patterson. Melvin just sounds so bad that he has to be good. Start Melvin Gordon III in Week 4.
Adam Thielen vs. Cleveland Browns or Ja'Marr Chase vs. Jacksonville Jaguars?
Bryan's Take: If you asked me a month ago, I'd tell you to expect a so-so season out of Adam Thielen. Justin Jefferson is clearly the alpha dog there, and Thielen was just going to fade into obscurity, right?? What a difference a month makes! Statistically, the Browns have been tough against the pass but see Kirk Cousins above. The Jags have been a lot more generous to WRs yardage-wise, but have only surrendered 2 TDs to receivers this year. That's the exact same number as the Browns.  If you're looking for steady solid production, look no further than Thielen. If you want to take a shot at a breakout game, Chase could deliver you a fantasy victory! Start Ja'Marr Chase in Week 4. 
Erin's Take: I don't like the way "Adam Thielen" makes my mouth feel. It's the speaking equivalent of nails on a chalkboard, forcing you to sound like you have a speech impediment. Ja'Marr Chase, on the other hand, has an easy-to-pronounce name that carries some star power. He sounds like a bona fide, paparazzi target, celebrity. Sorry, Adam. Start Ja'Marr Chase in Week 4. 
You can find Erin on
Instagram
. For more from Bryan Sclar, follow him on
Twitter
(@FA_BryanSclar).
Do you want more 2021 NFL discussion? Then check out these links!
Discord!
Podcast!
Patreon!
Twitch!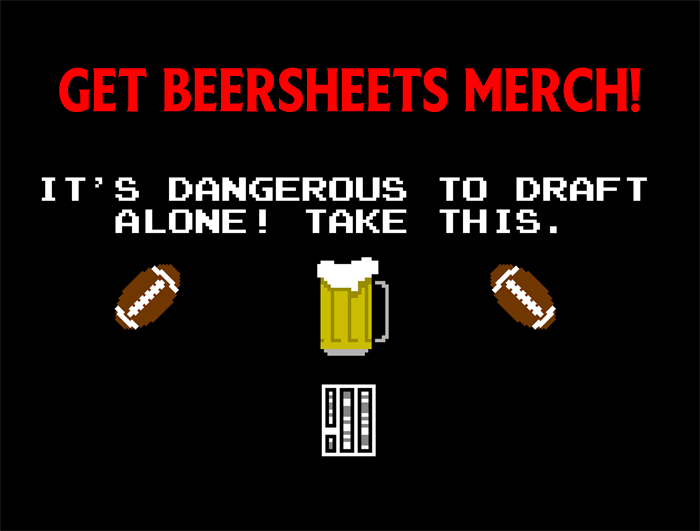 [Image Source: https://upload.wikimedia.org/wikipedia/commons/5/57/Kirk_Cousins.jpg under CC BY SA 2,0, cropped]