We're into the fourth week of the 2021 NFL season, and things are starting to shake apart at the seams. As the old adage goes, "if you have two quarterbacks, you have no quarterback." What if you're the Chicago Bears and you have three quarterbacks? Who knows what exactly Matt Nagy is up to over there in the Windy City, but it doesn't bode well for their quarterback prospects. What if you went all-in on Justin Fields? What now? Well, we have some sleeper quarterbacks for week four, who fantasy managers roster in fewer than 50% of rosters. If you play in a deeper league, we also dabble in one quarterback available in at least 90% of leagues.
Week 4 Sleeper Quarterbacks:
Sam Darnold at Dallas (31% rostered)
The Dallas Cowboys' defense is legitimate, and they're only a few days removed from completely dismantling Jalen Hurts and the Philadelphia Eagles offense. But, maybe the Philly offense just isn't that good? After all, they smashed the Falcons for 32 points in week one, but the Cowboys and 49ers held them to just 32 combined points in the last two games. But, we aren't here to talk about the Eagles.
We are here to talk about Sam Darnold, and as it currently stands, Darnold ranks as QB12 on the season. Darnold has done it "by hook or by crook" this year, averaging two combined passing and rushing touchdowns per game this year, but throwing for two in week two and rushing for two in week three. The Panthers use Darnold as a true offensive weapon, not just a statue quarterback in the pocket. Almost like Matt Gase broke him… I wonder if there's any precedence for that? Anyway, Darnold is the complete package this year, with very few holes in his game. I was going to list off his playerprofiler.com page, but there's so much encouraging stuff there, that I'm just going to ask you to look at it yourself.
Jimmy Garoppolo versus Seattle (11% rostered)
Hey, where are you going? Come back. Jimmy G isn't the most exciting quarterback, nor is he the most reliable, nor does he have the most solid lock on the job, nor does… wait, what was I talking about? Oh yeah, Jimmy Garoppolo is a solid play this week who might just be available in a shallower superflex league as the Trey Lance Promise keeps Jimmy Garoppolo off of fantasy football rosters. The man is good for a turnover per game, but the 49ers have the seventh-highest implied odds per Bovada (and just 0.25 points behind Dallas). That's something we want to lean into this week.
The Seattle Seahawks were one of the best-possible quarterback matchups last season, and so far this year, that hasn't really changed. Seattle "shut down" Ryan Tannehill in week two, allowing Derrick Henry to absolutely turbo-smash them into next season, and leaving no touchdowns for Ryan Tannehill to throw. But, through three games this season, they allow an average of 307 passing yards per game, and quarterbacks have a 5:0 TD:INT ratio against them. The Seahawks currently stand as one of four remaining teams without a pick (alongside Atlanta, Philly and the Jets). So, this caps Garoppolo's downside.
Taylor Heinicke at Atlanta (9% rostered)
Walker on the Twitch stream from yesterday reminded me that Taylor Heinicke exists. I'm not sure how I missed that, but he's a way better option than Jacoby Brissett. He averages over 300 total yards and two touchdowns per game in his two starts. The Falcons are a complete mess. They have allowed the sixth-most fantasy points to quarterbacks on the year, and the first two quarterbacks to play against them topped 28 fantasy points.
Bonus: Jacoby Brissett versus Indianapolis (3% rostered)
Ryan Tannehill, Matthew Stafford, and Russell Wilson absolutely abused the Colts' defense. Granted, given how Russ and Stafford have played so far this year, that's understandable. But, Ryan Tannehill, sans A.J. Brown, used the Colts' defense as a get-right game last week. The Dolphins have a set gameplan with Jacoby Brissett: limit his need to throw downfield by absolutely peppering Jaylen Waddle and Mike Gesicki with short-to-intermediate targets. This will mostly prevent unnecessary turnovers by limiting picks and fumbles. As it stands, the Colts are 0-3. They also have one of the most abusable defenses in the league, allowing an average of three passing touchdowns per game.
For more fantasy football discussion, please check out these links!
Discord!
Podcast!
Patreon!
Twitch!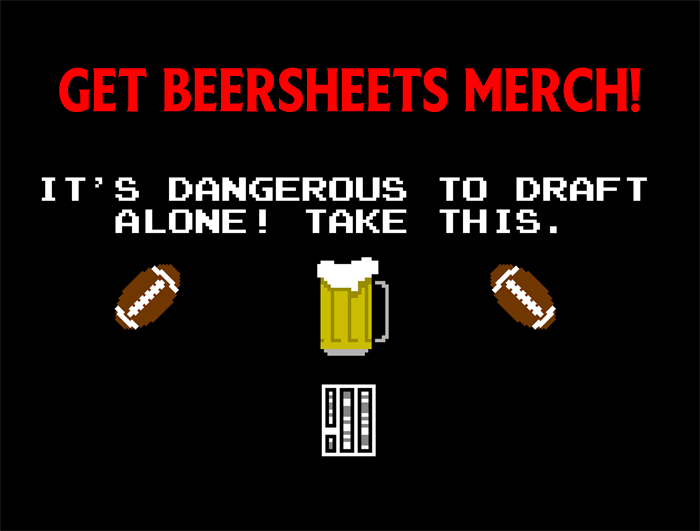 [Image Source: https://upload.wikimedia.org/wikipedia/commons/6/6c/Jimmy_Garoppolo_2019_%28cropped%29.jpg, cropped under CC BY SA 2.0]