Every offseason, the fantasy football cognoscenti find certain flexion points for incessant arguments, all offseason long. This offseason, it was Joe Mixon (as always), but also Kyle Pitts. The rookie tight end out of Florida started the draft season as the sixth tight end off of the board in fantasy football drafts. But, through sheer force of will (and one catch for 27 yards in the preseason), he went moved all the way up the TE4 off of the board, something that felt off to me.
I pointed out this offseason that Pitts would have to return top-five rookie wide receiver numbers in the last decade to beat his TE4 ADP, so that sort of always felt like his potential ceiling. But, I am not here to litigate his ADP once again. What's done is done, and it's time we take a look at his production in the NFL so far. Today we ask ourselves: should we worry about Kyle Pitts?
First, let's take a look at Kyle Pitts himself. Hes' considered a unique talent; a wide receiver trapped in a tight end's body. Pitts has the talent and athleticism to become an all-time great. Unfortunately, his path to Canton started with a bit of a hiccup. Kyle Pitts started his career with a somewhat pedestrian day, notching just four catches for 31 yards, and no touchdowns. At half-time, he had one target and one catch… for one yard. He currently sits as TE23, and with Mark Andrews and Darren Waller set to go on Monday Night Football, he likely ends as TE25 on the week in half-PPR leagues. That's… pretty bad, actually. And nowhere near what we expected from Pitts.
But you know what? I'm not concerned, and I say that as someone who thinks that taking Kyle Pitts as TE4 was absolute insanity. Why? This system is ready and raring for a tight end to take it over, and even though I don't think TE3 is in the cards, a top-five season most definitely fits inside reasonable expectations for the rookie.
Pitts currently has eight targets. That's tied with Noah Fant, Rob Gronkowski, and Jared Cook for second on the season at tight end, and tied for 25th in the entire league in week one targets. That's really encouraging, and a reason to chill out about Kyle Pitts in the future. Ironically, there's nowhere to go but up for Pitts. In 2020, only five players notched fewer fantasy points on eight targets at tight end, of 90 tight end games with at least 8 targets in 2020. Using 2020 as a guide, Pitts' 7.1 fantasy points sit at about half of what we should have expected from him with that workload, agnostic of talent.
There's also the talent. Kyle Pitts is really good; he's an absolute freaking monster. Don't expect more games like this in the future, as it is literally the worst rookie tight end debut in a game with at least eight targets. The target volume is incredible, as only seven other tight ends notched at least eight targets in their NFL debuts since the NFL started tracking targets in 1992. The other guys on the list include Vernon Davis, T.J. Hockenson, and Jermaine Gresham, so he's in elite company.
The Falcons will also continue to use him heavily and effectively, as the 2020 Titans (under Atlanta's HC Arthur Smith) ranked ninth in yards, sixth in receptions, and third in interceptions. They aren't going away from Kyle Pitts. He's also their second-best weapon at worst, as he looked every bit the part of a massive WR in his debut, looking as a man among boys. Unfortunately, it just didn't show up in the stat sheet.
So, if you have Kyle Pitts on your roster, don't fret. Don't worry! Everything is going to be okay. The reality that you might have overpaid for him at your draft persists, but having written tight end sleeper articles for five years, I can tell you that targets are king. And Kyle Pitts is an elite talent set to have an elite target load. All he needs to do is return elite production, and that will happen sooner rather than later. And if he doesn't turn in anything higher than TE4 production this year? Well, at least you're getting what you paid for in Pitts.
Do you want more 2021 NFL discussion? Then check out these links!
Discord!
Podcast!
Patreon!
Twitch!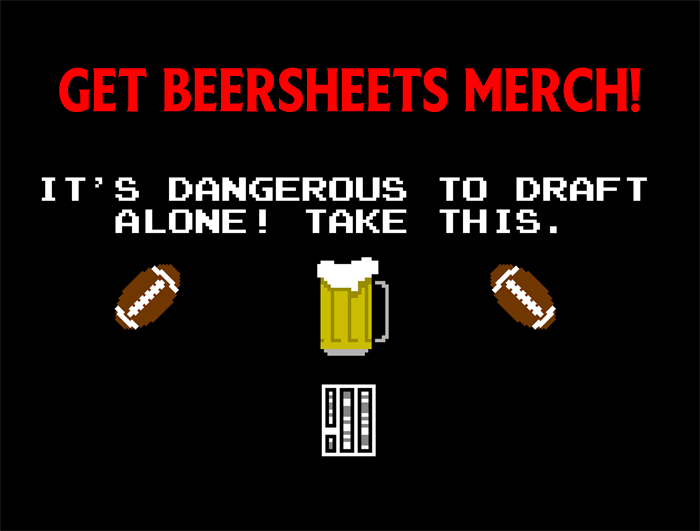 [Image Source: Kyle PItts on Twitter]