every notable fantasy football-relevant player throughout June, July, and August. We've run through 20 quarterbacks, 40 running backs, and 50 wide receivers! Let's turn our attention to the position some hate so much they want to ditch it entirely. That's right, it's time for the tight end fantasy football previews! Hunter Henry switched teams in 2021, and I have a bone to pick with anyone who wants 2021 Hunter Henry on their fantasy football squads.
Hunter Henry ADP & AAV:
Average Draft Position (HPPR): TE12, Pick 112
Average Auction Value: $1.2 (T-TE15)
2021 Hunter Henry Fantasy Football Overview:
I'm not entirely sure what to think of Hunter Henry. He's… fine, I guess? He's perfectly acceptable as a fantasy football player to have on your roster. Henry was a decent enough athlete on draft day (his playerprofiler.com closest comparison is Zach Ertz), but other than that, I'm not sure what exactly we are looking at with Henry to make people fall in love with him every year. Through four seasons, he's the platonic ideal of a backend TE1, with very little upside: 3.6 receptions for 42.2 yards. He has 21 touchdowns in 55 games, but eight of those came in his rookie year.
Henry's mostly spent the last three seasons watching his efficiency fall into the toilet. His yards per reception has dropped every year of his career, his catch rate has dropped each of the last three seasons he's played, and his only place to hang his hat is target volume. Now, he's changing teams, and we can't guarantee target volume. Look at any efficiency metric you want, and Hunter Henry is just okay at best. More often than not, he's just mediocre.
Now, he joins a crowded receiving corps in New England. In addition to Henry, the Patriots added Jonnu Smith, Kendrick Bourne, and Nelson Agholor to go alongside Jakobi Meyers and James White. Also, N'Keal Harry most definitely exists in this plane of reality. That's a crowded group to break through, and that's without even accounting for the Patriots likely running the ball a ton in 2021.
2021 Hunter Henry Draft Strategy:
Hunter Henry Auction Value: $1
Draft Ranking: Find out for your league settings in a Beersheet!
I don't understand the persistent need to get Hunter Henry on a roster. Is it takelock from his breakout rookie year (during the Obama administration)? That year was just touchdowns. Through four seasons, Henry broke 45 yards per game once, and even in that season, he mustered just 54.3 yards per game.
Don't draft Hunter Henry. That's the long and the short of it. He's the platonic ideal of a blob tight end that you can just get off of the waiver wire if your upside shot at tight end doesn't work. If Hunter Henry is your upshot tight end… why? Explain it without using metrics from before Panda by Desiigner came out. We've left that glee and enthusiasm in our past; why can't we do the same with our glee and enthusiasm for Hunter Henry?
Ultimately, he's a fine fallback option, but please do not go out of your way to dig through the Tight End Blob to find Hunter Henry.
Best Case Scenario:
He breaks through a crowded tight end room, a crowded wide receiver room, a crowded running back room, and a crowded quarterback room to somehow return his best fantasy football season yet: TE8.
Worst Case Scenario:
He starts his slide into obscurity and some dork in 2025 on his podcast says "hey remember Hunter Henry?"
It's me, I'm the dork, in this situation.
Check out all our 2021 player profiles, here.
Want more 2021 fantasy football draft discussion? Check out these links!
Discord!
Podcast!
Patreon!
Twitch!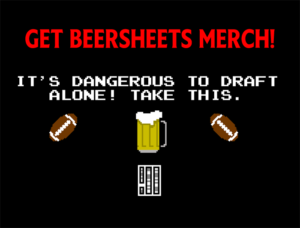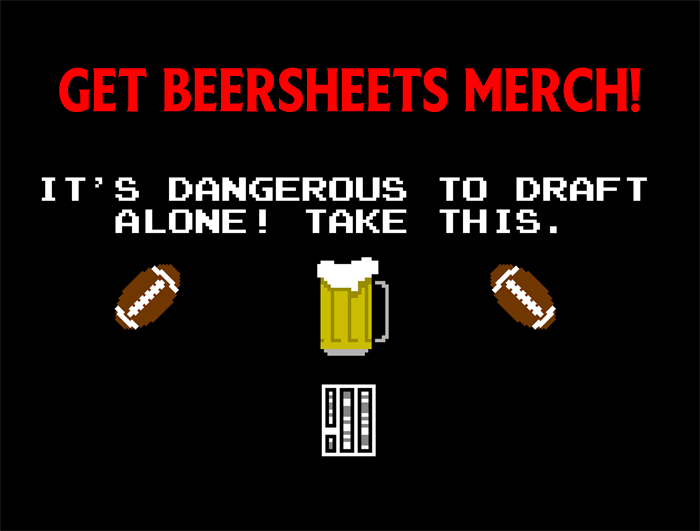 [Statistics are sourced from pro-football-reference.com, airyards.com, and ftnfantasy.com]
[Image Source: https://commons.wikimedia.org/wiki/File:Hunter_Henry.jpg, cropped under CC BY SA 2.0]