It's that time of year once again! Football Absurdity will bring you a breakdown of every notable fantasy football-relevant player throughout June, July, and August. We finished our quarterbacks already; that means it's time to get to the most frustrating position! That's right, we're on to the running backs. Let's talk about a rookie running back who might just be a league winner, with 2021 Michael Carter!
Michael Carter ADP & AAV:
Average Draft Position (HPPR): RB47, Pick 130
Average Auction Value: $1.6 (RB38)
2021 Michael Carter Fantasy Football Overview:
There are two forces at play when you consider 2021 Michael Carter for your fantasy football squads. First is the inexorable "LOL Jets" factor. Adam Gase left a stink over this roster that we just can't quite shake yet. But, that leads us to the second force: Robert Saleh and Mike LaFleur importing the Kyle Shanahan system that turns whoever gets the most touches into an absolute beast. While whoever gets the touches is a beast, don't forget this system also uses the term "whoever" liberally: Shanahan has had one back top 180 touches in a season in his four years in San Francisco.
Carter split time with Denver Bronco Javonte Williams at UNC and was the Lightning to Williams' Thunder there. I saw a lot of LeSean McCoy in Carter's college tape: fast and slippery with good hands and easy speed. His only downsides are that he's a little light, but he makes up for that by always trying to fall forward and getting extra yards. There's a downside to this: he knows he can hit home runs on every play, so he swings away. If the Jets coach this out of him, he should do wonderfully in his rookie year.
2021 Michael Carter Fantasy Football Draft Strategy:
Michael Carter deserves a spot on rosters but as a speculative play. There's a growing drumbeat that he has a straightforward path to production, but we've seen this offense frustrate people before. He's the best running back in that room, so I want to take a shot at him for that reason. But, don't be surprised or especially agitated if the situation is just frustrating all year. He could return a home run or be horribly inconsistent and frustrating to have on your roster.
Draft him for a shot at the upside, but don't build a draft strategy around having him on your fantasy football roster. Carter being a great running back for your squad would be a wonderful surprise, but take him as your third or fourth running back.
Michael Carter Auction Value: $1
Draft Ranking: Find out for your league settings in a Beersheet!
Best Case Scenario:
Michael Carter surprises us all, like 2019 Raheem Mostert in this offense.
Worst Case Scenario:
Michael Carter surprises us all, like 2020 Tevin Coleman in this offense.
Check out all our 2021 player profiles, here.
Want more 2021 fantasy football draft discussion? Check out these links!
Discord!
Podcast!
Patreon!
Twitch!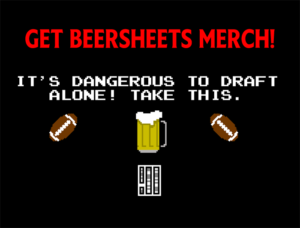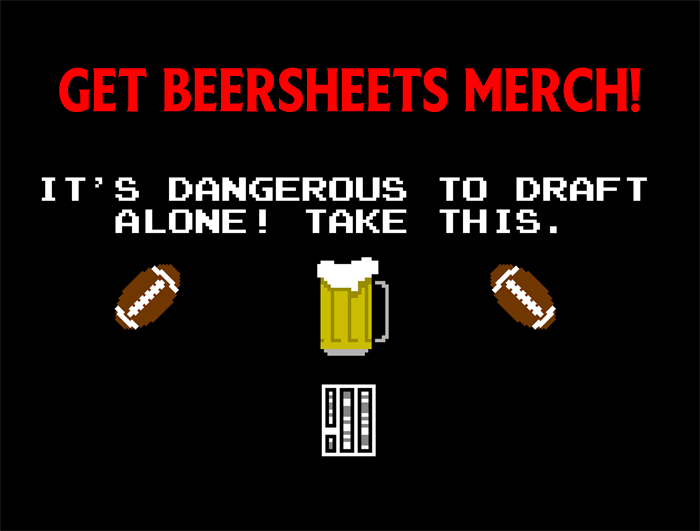 [Statistics are sourced from pro-football-reference.com, airyards.com, and ftnfantasy.com]
[Image Source: Michael Carter on Twitter]