Every summer, we take a deep dive into the fantasy football average draft position (ADP) of players on each real-life NFL team. We do this so that we can determine which guys are undervalued, overvalued, or valued just right. As we Goldilocks this ADP, our draft board forms based on our opinions of players and where they go in fantasy football drafts. Since drafters draft (mostly) by site algorithms, site algorithms drive ADP on that site. So, we use FantasyPros' aggregate average draft position data in order to smooth out those edges. To really smooth out the edges, I will use half-PPR average draft position, which you can find here. We continue our series with the 2021 New York Jets.
The New York Jets, like their Meadowlands counterparts (the Giants), are a team in transition. But, they seem to have all their pieces in place. In one offseason they brought in the prized head coach of this cycle (Robert Saleh), as well as the man they see as the QB of their future (Zach Wilson). His questionable Chipotle orders aside, Wilson seems to have a lot of what makes it work at quarterback. So, hopefully, this means we can stop saying saying "lol Jets" and maybe, just maybe, we can finally forget about the Buttfumble [Editor's Note: We will never forget about the Buttfumble]. With good vibes finally swirling around the New York Jets, who will be their 2021 sleeper, breakout, and bust for fantasy football?
Sleeper: Zach Wilson, Quarterback (QB26, 197 OVR)
Zach Wilson processes the game quickly and holds onto the ball late into the down to find the perfect pass. He is fearless, which is both a good and a bad trait (since he might trust throws that aren't there). Underneath that, however, is a much better quarterback who would be perfect for the Kyle Shanahan system, should Jets' OC Matt LaFleur deploy it as he did for Kyle Shanahan for years.
In college, Zach Wilson's completion percentage was very high because the offense aided him with a lot of quick-hitter throws. That's fine, but it hides the arm talent and the ability to throw on the run. He's not Joe Flacco, but he can chuck it downfield with ease. Wilson was clearly a first-round prospect, but I had him a step below Fields because he leaves the pocket too quickly and relies on his legs, as he is a young Aaron Rodgers level rusher. Think of him as what we wish Drew Lock could be.
All that is pretty good for Wilson, who will get setup with a scheme that will give him easy throws and a lot of YAC work with a varied bevy of receivers at his disposal. Right now, he's essentially free, and I see no reason to draft him in your standard 15-round draft. But, that doesn't mean that he won't enter into the streaming discussion as the season progresses. You don't have to draft Wilson, but you should keep an eye on him as the season progresses.
Breakout: Michael Carter, Running Back (RB47, 133 OVR)
Michael Carter and fellow rookie Zach Wilson are the best things going for the New York Jets right now. Maybe because they don't have the stink of Adam Gase on them or the stink of not working out for years in Tennessee in the case of Corey Davis. Either way, they're the cream of the New York Jets crop when it comes to getting people excited for their 2021 fantasy football prospects.
Michael Carter is really good, and he's a slipper and fast runner, with good enough hands to get 50 or so balls thrown his way this season. In college, he split time with Denver Broncos' rookie running back Javonte Williams, as the Lightning to his Williams' Thunder at UNC. Williams is a little light in the britches and tends to go down if he is hit hard, but he always falls forward and rarely loses yards. The downside to his natural ability is that he constantly tries to hit a home run, to the detriment of getting solid yardage on carries where a home run doesn't exist.
Carter feels like the Cam Akers of 2021. That is, he's not the best back in the class, but he is in the top five. He also has to clear out an iffy veteran who is there to teach the playbook (Malcolm Brown/Tevin Coleman) as well as a sophomore who the team put their hopes in the year prior (Darrell Henderson/La'Mical Perine). So, if Carter doesn't pop right away, don't panic. He will be just fine for you at some point in the season. Just sit and let him marinate on your bench for a little bit.
Bust: Corey Davis, Wide Receiver (WR47, 122 OVR)
I know that I'm reaching for this bust, given his draft price. But as of right now on fantasypros.com, he has the highest aggregate average draft position of all the New York Jets.
Like Kenny Golladay, I fear he will fall victim to the curse of wide receivers on new teams. But, my Corey Davis fears run a little bit deeper than that. Davis finally had a decent fantasy season after nearly a half-decade in the league. Unfortunately, it was a product of the boom-bust Tennessee Titans' offense, and something he won't replicate in New York. On its face, his fantasy football season seemed like a step forward, and something he could replicate in New York. He finished the year as the #29 wide receiver in half-point PPR leagues, averaging 11.4 fantasy points per game. Unfortunately, that came on the back of an extremely inconsistent 2020 campaign. While it seems as though he was a solid flex play or WR3, he actually was an extremely maddening player to own.
Davis played in 14 games in 2020 and finished outside the top-36 in six of them. And it wasn't like he was stacking WR40 finishes, he finished with literally zero fantasy points twice, and two more times he finished with three catches for under forty yards. They were absolutely terrible weeks offset by booming as a part of the Tennessee Titans' explosive offense (#1 in 50+ yard pass plays in 2020!). He turned in three games of at least 110 yards and a touchdown, which more than made up for these bust games in his final campaign. Now, if you want to know why he's a bust, ask yourself if he's more likely to stack three-catch, 40-yard games with a rookie quarterback, or five-catch, 110-yards, one-touchdown games.
Don't Sleep on These Links!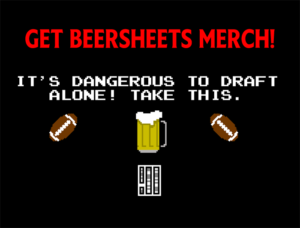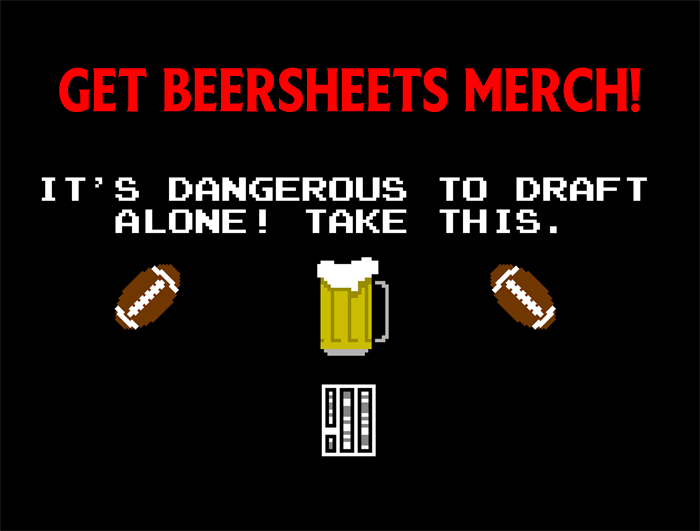 Image Source: Zach Wilson on Twitter