Every summer, we take a deep dive into the fantasy football average draft position (ADP) of players on each real-life NFL team. We do this so that we can determine which guys are undervalued, overvalued, or valued just right. As we Goldilocks this ADP, our draft board forms based on our opinions of players and where they go in fantasy football drafts. Since drafters draft (mostly) by site algorithms, site algorithms drive ADP on that site. So, we use FantasyPros' aggregate average draft position data in order to smooth out those edges. To really smooth out the edges, I will use half-PPR average draft position, which you can find here. We continue with the 2021 New England Patriots.
The New England Patriots bottomed out in 2020. Numerous key defensive players opted out, and they swapped Tom Brady (heard of him?) for Cam Newton, focusing on the run. They ranked second in rushing rate, running the football 53.3% of the time while running just the fourth-fewest plays per game. In 2019, the last year with Brady, they ran the ball just 42% of the time, and ran the most plays per game. With an offensive contraction comes to fantasy football productivity contraction. Cam Newton ranked 21st in fantasy points per game, all their running backs finished outside the top-30, Jakobi Meyers led the way at wide receiver at WR61, and he made their tight ends look functional (just 33 targets to the position).
Now, they have Michael McCorkle Jones at quarterback behind Cam Newton, and he will start sooner rathar than later. It could be a return to what we have come to expect from the Patriots' offense… just, you know, without the best player in the history of football at quarterback. Who will be their 2021 sleeper, breakout, and bust?
Sleeper: Kendrick Bourne, Wide Receiver (WR113, 350 OVR)
On the surface, Kendrick Bourne doesn't look like a lot. Through four years, he has 1,769 yards on 137 receptions, scoring just 11 times in his four seasons. However, if you look a little bit deeper, he has been a third-and-touch-down weapon for the 49ers in his last three seasons. In that time frame, he's been the guy with the 49ers for firsts and scores, with 99 of his 137 receptions going for either a first down or a score in the last three seasons. For perspective, that 72% outpaces superstar tight end George Kittle's 52% TD/1D rate in the same span. He's been good for the 49ers, just in a limited role.
Now, he has a chance to do this very same thing, in a bigger role, with the New England Patriots. Everyone and their mom kept hammering that Jimmy Garoppolo and Mac Jones were the same ilk of player when they tapped fake sources to theory craft Mac Jones to San Francisco. It stands to reason that the same type of player will utilize the same type of player the same way. The Patriots could easily deploy Bourne as a slot receiver, as he played about one-third of his snaps there over the last two seasons. This is a deep dive, but if you were in on Julian Edelman or tried to squeeze value out of Danny Amendola, then Bourne could just be the next guy to fit that mold for the Patriots. And he's free.
Bonus Sleeper: Rhamondre Stevenson, Running Back (RB97, 321 OVR)
Everyone was focused on Bill Belichick going out and getting his new Gronk in the draft that they forgot that he might just go out and get a new LeGarrette Blount.
Breakout: Jonnu Smith, Tight End (TE13, 124 OVR)
He's the best weapon the New England Patriots have on offense, at this point. The wide receivers are all 60-70 catch guys, Hunter Henry is just okay at this point, and the running backs are all just-okay two down bangers (and James White). There's no reason why Jonnu Smith shouldn't lead the Patriots in targets. The only question is what does that mean?
Honestly, the Patriots need to turn to McCorkle as soon as possible, and he needs to look to Jonnu Smith as much as possible. If they combine all this, it would stand to reason that Jonnu Smith leads the Patriots in targets in 2021 or at least useful ones. Jonnu finished TE12 in PPR fantasy points per game, with an even 10.0. Coincidentally, this is the number I use to determine TE12 finishes over the last five seasons. So, this isn't an outlier.
Jonnu Smith was a monster last season on a per-target basis, posting 2.2 fantasy points per target, which ranked him inside the top-five. Unfortunately, he had just 4.6 targets per game last year, which ranked him seventeenth. Smith had a low average depth of target (just 5.8 yards), but that's merely a function of the Titans' usage. Instead, I'm into his 3.7 yards after catch per target, which ranked him seventh in this statistic among the 27 tight ends with at least 50 targets last year. That's pretty monstrous, and just behind Darren Waller and Travis Kelce, who sit at 3.8 yards after contact per target.
Jonnu is in the part of the Tight End Blob that I like: basically free, with top-seven upside.
Bust: Damien Harris, Running Back (RB32, 78 OVR)
I have a lot of questions for people drafting Damien Harris. Number one, how dare you? What upside does he offer? He's a two-down banger (7 targets in 10 games) in a system that added four offensive weapons in the offseason, and who has another two-down banger to steal touches (Sony Michel and/or Rhamondre Stevenson). With Michel, the Free Agency Foursome, and James White there to steal touches, what are we looking at with Harris? Is it just plug-and-play upside? Then go get James White like 100 picks later in your PPR and half-PPR leagues because with McCorkle at the helm, he's a good bet to get back to form after a universally disastrous 2020 for him.
I just don't see the upside for a running back who hasn't shown consistently high-level talent and whose production is hemmed in on all sides by players as good or better than him. He ranked 119th in running backs in fantasy points per opportunity last season (per PlayerProfiler.com), but finished #38 in fantasy points per game. Why? He simply does not catch passes. No pass-catching chops, just an ability to juke. His upside is Nick Chubb or J.K. Dobbins without a lot of touchdowns, but we've seen they're actually good at football, so when it comes to Damien Harris, I will make like the 2021 New England Patriots and pass.
Don't Sleep on These Links!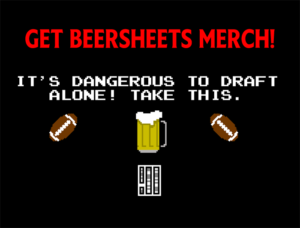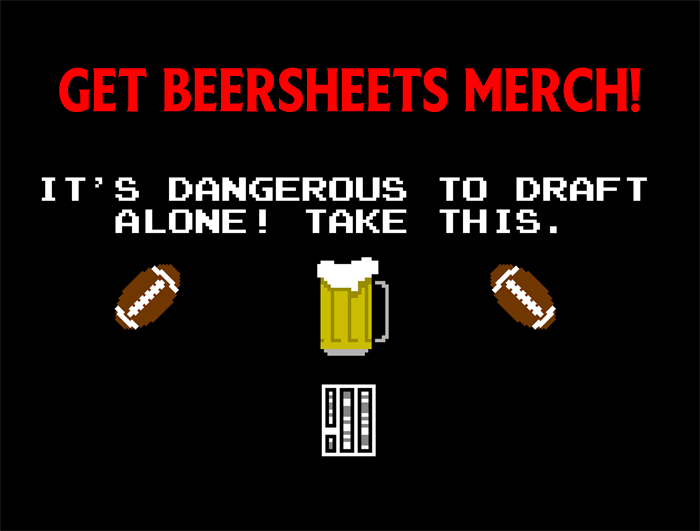 Image Source: https://upload.wikimedia.org/wikipedia/commons/0/09/Jonnu_Smith.png under CC BY-SA 2.0