Every summer, we take a deep dive into the fantasy football average draft position (ADP) of players on each real-life NFL team. We do this so that we can determine which guys are undervalued, overvalued, or valued just right. As we Goldilocks this ADP, our draft board forms based on our opinions of players and where they go in fantasy football drafts. Since drafters draft (mostly) by site algorithms, site algorithms drive ADP on that site. So, we use FantasyPros' aggregate average draft position data in order to smooth out those edges. To really smooth out the edges, I will use half-PPR average draft position, which you can find here. We continue our series with the 2021 Carolina Panthers.
The Carolina Panthers hit a franchise reset button this offseason, but what does it look like when you rearrange a bunch of furniture without making an appreciable difference? Something about the Titanic and deck chairs? Anyway, the Carolina Panthers traded in Teddy Bridgewater for Sam Darnold, who is now an odds-on favorite to miss time with COVID-19 contact tracing. The Carolina Panthers also let Curtis Samuel make his way over to Washington and replaced him with Terrace Marshall in the draft. What can we expect from the 2021 Carolina Panthers for fantasy football? Who should we lean into, where should we shy away? Let's figure out a fantasy football sleeper, breakout, and bust for the 2021 Carolina Panthers
Sleeper: Terrace Marshall (WR63/177 OVR)
I didn't like Terrace Marshall as much as other people coming into the NFL Draft, but I still liked him quite a bit. But, he needs to rein in his focus issues. That will make him much better in my eyes and will propel him to superstardom. Marshall is great in short areas and has flashes of technician brilliance with his footwork, but then he'll just let balls clang right off of his hands. He's great before and after the catch point, but that catch point is, well… the catch. But, drops aren't real and he could easily fix the problem and become a huge fantasy football boon.
Marshall is big, physical, and fast. He could be more the type of guy that helps Sam Darnold than provides consistent production his rookie year. But, an injury to D.J. Moore and/or Robby Anderson, and Marshall is more than ready to step in and help everybody's fantasy football squads in 2021.
Breakout: Sam Darnold (QB33/292 OVR)
I don't know, I still trust my player evaluation on Sam Darnold coming out of USC. I like the player, I just think he's had a rough go of it the first few years in the league. He has flashed potential, and as soon as he's never been out from under Adam Gase's manic thumb. It wasn't much to point out, but Teddy Bridgewater did have his best year as a pro under this system last year, posting career highs in passing yards, touchdwons, and yards per attempt. Bridgewater also ran for the first time since his rookie year, notching 279 rushing yards and five rushing touchdowns.
Sam Darnold is a better rusher than Teddy Bridgewater, and his highs as a passer are much higher. It is a situation where backend QB2 is Darnold's floor in a competent system like the Panthers run. They also have more weaponry at their disposal than Darnold ever had at any point in his career. The worst-case scenario is that it makes for an interesting A-B study in getting out from under Adam Gase, what with Sam Darnold reuniting with Robby Anderson, free from the clutches of The Mad Gazer.
Bust: Any Tight End (Do Not Listen to Their Lies)
Whether it be Tommy Tremble or Ian Thomas or Dan Arnold, someone, at some point, will try to trick you into thinking tight end value exists in this passing game. I am here to tell you that it doesn't. The Carolina Panthers passed the ball to tight ends just 7.8% of the time last year, the lowest rate in the league. The targets just don't exist.
I'm also here to tell you that there isn't much bust potential to be found among the Carolina Panthers. Christian McCaffrey is the closest thing to that happening, but mostly because if he finishes as the second-best player in fantasy football, he hasn't returned value.
That having been said, Christian McCaffrey likely takes a small step back as indicated by the Carolina Panthers drafting Chuba Hubbard in the draft. This signals that they want to help protect their extremely talented starting running back with a quality backup. I doubt they split time, as it doesn't seem to be in the philosophy. Mike Davis didn't go into a split-back role when he took over for an injured CMC in 2020. So, unless McCaffrey gets hurt, thinking that Chuba Hubbard is stealing significant touches is likely outthinking yourself. Anyway, back to my point: don't draft a Carolina Panthers tight end, even as a dart throw (nailed it).
Don't Sleep on These Links!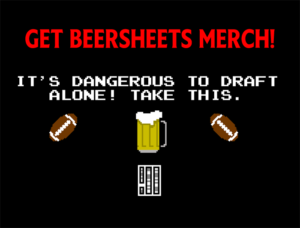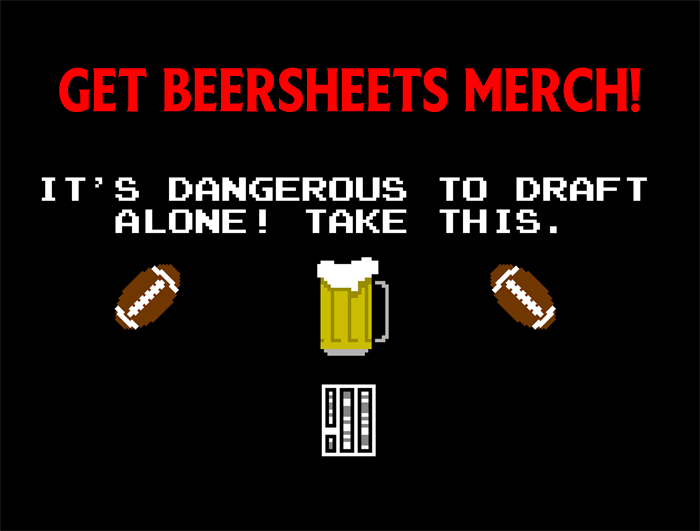 [Image Source: https://commons.m.wikimedia.org/wiki/File:Terrace_Marshall_Jr._LSUvsNWLA_958A_(49105030003).jpg, cropped, under CC BY SA 2.0]