Every summer, we take a deep dive into the fantasy football average draft position (ADP) of players on each real-life NFL team. We do this so that we can determine which guys are undervalued, overvalued, or valued just right. As we Goldilocks this ADP, our draft board forms based on our opinions of players and where they go in fantasy football drafts. Since drafters draft (mostly) by site algorithms, site algorithms drive ADP on that site. So, we use FantasyPros' aggregate average draft position data in order to smooth out those edges. To really smooth out the edges, I will use half-PPR average draft position, which you can find here. We continue our series with the 2021 Buffalo Bills.
The Buffalo Bills' 2020 pass game elevated to another level, turning both Josh Allen and Stefon Diggs into household names, as both graduated to superstardom. They didn't do a whole lot to change their offense this offseason. After all, if it isn't broke, why fix it? Let's figure out if we can squeeze some fantasy football values from the 2021 iteration of the Buffalo Bills in this edition of Sleeper, Breakout, and Bust.
Sleeper: Cole Beasley, Wide Receiver (WR46, 116 OVR)
Only 16 wide receivers have at least 100 targets in each of the last two seasons. You see the usual suspects on this list: Davante Adams, Keenan Allen, Cooper Kupp, DeAndre Hopkins, etc. but guess who else is on this list? Little ol' Cole Beasley. The wide receiver has two seasons with the Buffalo Bills, and received over 100 targets in both seasons, even as Stefon Diggs ascended to superstardom.
I can't really call him a breakout, because he did it last season, tallying 82 catches for 967 yards and four touchdowns in just fifteen games. In his two seasons with the Buffalo Bills, he averages 7.1 targets for five receptions and 58 yards per game. Those are extremely solid numbers, especially for a guy going in a double-digit round in most cases. He isn't the flashiest receiver, but neither was Jarvis Landry when he super slammed the league year after year with persistent, consistent PPR value. Beasley shouldn't be down here among the sleeper candidates, but everyone is sleeping on his value, so here we are.
If you don't think Beasley should be a sleeper, pretend I put Dawson Knox here despite the Bills passing to tight ends just 11% of the time, and him being the fifth passing option, and the Bills adding Jacob Hollister to help soak up the meager tight end target share.
Breakout: Gabriel Davis, Wide Receiver (WR62, 169 OVR)
A lot of people want to cry foul on a Gabriel Davis potential breakout because the Buffalo Bills added "deep threat" Emmanuel Sanders. "Deep Threat" Emmanuel Sanders ranks outside the top-45 in each of the last three seasons in average depth of target among wide receivers with at least 50 targets. In 2020, he ranked 76th of 88 qualified wide receivers. I am not overwhelmingly worried about Sanders as a super-utility backup for the Bills, who could utilize him for ~40 targets in the 2020 John Brown mold while Gabriel Davis soaks up the excess targets leftover by the now-Las Vegas Raider.
Gabriel Davis averaged 15.2 air yards per target, which makes him a true deep threat. He likely steps into the role vacated by John Brown, who also averaged over 12 yards per target in 2020, as well as his own targets. If we are talking logically, Davis made John Brown expendable to the Bills, as the switch flipped down the stretch. He was still up-and-down as a deep threat, but he turned in at least 65 yards in five of eight games between week eleven and the first round of the playoffs. His erratic nature reared its ugly head as he had zero catches in the last two Buffalo Bills playoff games.
Davis needs to get consistent targets. If he does get consistent targets, he should produce very well for the Bills. In his rookie campaign, he had at least four targets in nine games. In those nine games, he averaged 59 yards per contest and scored five times. Over a 17-game season, that comes out to just over 1,000 yards and 9.4 touchdowns. Let's see if he can cash that in.
Bust: Every Single Godforsaken Running Back on this Roster (If They All Stay Healthy)
If you roll Zack Moss and Devin Singletary's 2020 production into one running back, that running back would have been RB15 in all formats last season. Also, they added Matt Breida to the situation to replace the perpetual inactive T.J. Yeldon. That doesn't bode well for anyone having any sort of fantasy football value if everyone stays healthy.
There isn't a situation where Zack Moss takes over for Devin Singletary, or where Devin Singletary just takes over for Zack Moss. They are both incomplete backs who complement each other's games, something the Buffalo Bills lean on in order to get the most out of both of these guys.  Devin Singletary is the more agile back and the one who can run more routes (#9 in routes run last season per playerprofiler.com). Moss was more of a banger, creating 1.71 yards per touch (#7) last season. The two complement each other very well, and as such, if the Bills have their druthers, I don't see a world where they lean on one guy. That means they will both quietly settle in as ~RB30-RB35, both flex plays, unless one craters and the other takes over.
That's the other way to look at this backfield: draft and stash, just in case. Pick whichever back you believe in more (for me, it's Zack Moss) and see if Devin Singletary craters. If he does, and Moss sweeps up the production, beautiful. If Singletary doesn't crater and they continue to split touches with Josh Allen getting the goal line work (he had more goal-line rushes than both backs combined last season), then Moss has no weekly value and vice versa.
Don't Sleep on These Links!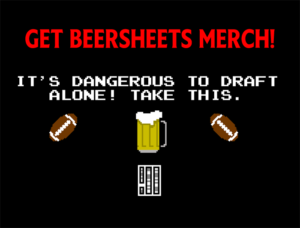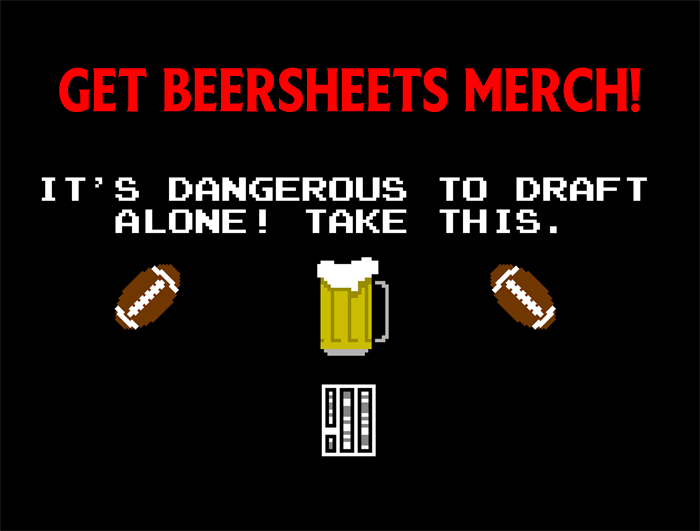 [Image Source: https://upload.wikimedia.org/wikipedia/commons/8/84/Lamar_Jackson_passing_2020_%28cropped%29.jpg, cropped under CC BY SA 2.0]