Every summer, we take a deep dive into the fantasy football average draft position (ADP) of players on each real-life NFL team. We do this so that we can determine which guys are undervalued, overvalued, or valued just right. As we Goldilocks this ADP, our draft board forms based on our opinions of players and where they go in fantasy football drafts. Since drafters draft (mostly) by site algorithms, site algorithms drive ADP on that site. So, we use FantasyPros' aggregate average draft position data in order to smooth out those edges. To really smooth out the edges, I will use half-PPR average draft position, which you can find here. We continue our series with the 2021 Baltimore Ravens.
The Baltimore Ravens are currently talking a big game about throwing the ball more. But, will it matter? I explored that here. Long story short: I'm not sure how much it matters, even if they pass more. But, let's take a look at a sleeper, breakout, and bust from the Baltimore Ravens.
Sleeper: Rashod Bateman, Wide Receiver (WR65, 196 OVR)
Rashod Bateman was my fourth-favorite wide receiver in this class, and he was just a smidge under the big three who went at the top of the draft (Ja'Marr Chase, Jaylen Waddle and DeVonta Smith). That isn't to say that Bateman is bad, it's just that he doesn't have any significant feature that jumps off the page for me to plant my flag on him. He can get a little sloppy with his routes and has focus drops, but that's picking nits. Bateman has great hands, finds his spots in zones, and has enough speed to make teams wish they had covered that slant route better.
This one could go one of three ways: 2021 Justin Jefferson (strong all year), 2019 A.J. Brown (starts slow and finishes strong) or 2019 Andy Isabella (never starts). As it stands right now, Bateman is the #3 passing game threat on a team that does not really throw the football. His 50/50 balls are sublime and will likely bail Lamar Jackson out of more than a couple of holes.
The Baltimore Ravens said they want to pass the ball more, which is where Bateman comes in. He should turn in a big season this year in lieu of passing the ball to flotsam and jetsam like Willie Snead and Miles Boykin. So, even if the Ravens' passing game doesn't blow up, he still finds himself with a lot of opportunity in a wide receiver corps that severely lacks playmakers outside of Marquise Brown.
Breakout: J.K. Dobbins, Running Back (RB16, 29 OVR)
The Baltimore Ravens let Mark Ingram walk (and told him to get to stepping in the second half of 2020) because they had J.K. Dobbins waiting in the wings. Don't get it twisted, he won't catch enough passes for this to work out like a lot of people think, but Derrick Henry and Nick Chubb don't catch a lot of passes and both are slam dunk RB1s.
Dobbins shines in and around the goal-line, which is where he will get a ton of his value in 2021. He converted eight of his carries inside the five into seven touchdowns, a testament not only to his talent but to scheme and the persistent problem Lamar Jackson presents near the end zone. He ranked first in touchdown conversion rate inside the five among all running backs with more than five carries inside the five in 2020.
Now, he's the lead back. And I don't think it matters that he doesn't get a lot of targets. If you look at his playerprofiler.com profile, you see a lot of single-digit numbers in a lot of fun statistics. He was top-five in: yards created per touch, breakaway run rate, yards per touch, and juke rate. He did all this while facing an average of over 7 defenders in the box on a given rush attempt. He's going to be really, really good, guys. I don't care if he doesn't catch passes.
Bust: Marquise Brown, Wide Receiver (WR39, 115 OVR)
Here's where Hollywood Brown sat after ten games into his sophomore campaign: 3.2 receptions for 43.1 yards per game, scoring 0.2 touchdowns per game. Here's what Hollywood Brown did with his final six games: 4.3 receptions for 56.3 yards per contest… and a touchdown per game. This is how numbers lie. An unscrupulous fantasy football prognosticator might tell you that Hollywood Brown turned on the afterburners in the second half of the season, finishing with xxx fantasy points per game over the last six weeks. Well, what are you going to trust, the clustered touchdowns, or the fact that all he had was an extra catch for 13 yards per game?
I know what I am going to trust, and I am going to fade Hollywood Brown. He will have massive blow up weeks that will make me look like a complete idiot, and I will accept that. I will also accept that he will not have enough weekly floor for me to want him on any one of my rosters. Unless you can guarantee me that he will score a touchdown per week, I am going to look elsewhere for my #4 wide receiver.
Don't Sleep on These Links!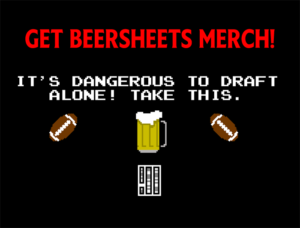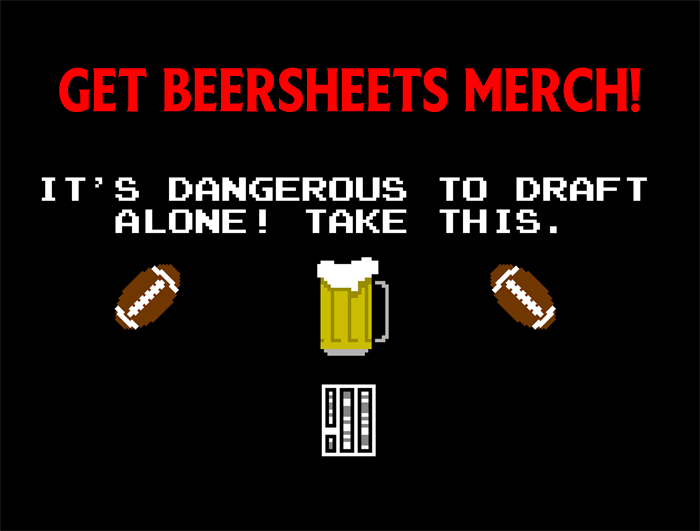 [Image Source: https://upload.wikimedia.org/wikipedia/commons/8/84/Lamar_Jackson_passing_2020_%28cropped%29.jpg, cropped under CC BY SA 2.0]