Washington Football Team punted on a new name and ended up with one that is, to be honest, pretty sweet. Also pretty sweet? Alex Smith made his way back from a gruesome leg injury to lead the Washington Football Team to the playoffs. Granted, they had to turn to Tyler Heinicke (who had the fastest Milkshake Duck in a long time) in the playoffs, but it still turned out to be a fun season. Washington Football Team then turned around and overhauled their offensive weaponry, adding Ryan Fitzpatrick and Curtis Samuel, and anticipating the return of Kelvin Harmon and Antonio Gandy-Golden. It's into this mix that the Washington Football Team drafted three fantasy football-eligible players in the 2021 NFL Draft. What should we expect from the newest Football Teams for 2021 fantasy football?
FULL WASHINGTON FOOTBALL TEAM DRAFT RESULTS
| | | | | |
| --- | --- | --- | --- | --- |
| Rd | Pick | Player | Pos. | College |
| 1 | 19 | Jamin Davis | LB | Kentucky |
| 2 | 51 | Samuel Cosmi | OT | Texas |
| 3 | 74 | Benjamin St-Juste | CB | Minnesota |
| 3 | 82 | Dyami Brown  | WR | North Carolina |
| 4 | 124 | John Bates  | TE | Boise State |
| 5 | 163 | Darrick Forrest | S | Cincinnati |
| 6 | 225 | Camaron Cheeseman | LS | Michigan |
| 7 | 240 | William Bradley-King | DE | Baylor |
| 7 | 246 | Shaka Toney | DE | Penn State |
| 7 | 258 | Dax Milne  | WR | BYU |
Round 3, Pick 82 Overall: Dyami Brown, Wide Receiver, North Carolina (6'1" 195 pounds)
Depth Chart:
WR1:     Terry McLaurin
WR2:     Curtis Samuel
WR3:     Kelvin Harmon
WR4:     Antonio Gandy-Golden
WR5:     Dyami Brown
WR6:     Cam Sims
WR7:     Dax Milne
TALENT
Brown is fast if he is running a go route, but struggles with dealing with guys in traffic with the ball. He isn't the most fluid route runner, which is why he is most effective and efficient when he's just running nine routes. Brown's short and intermediate game is just okay, though his deep ball game is superb. He hand-fought with CBs enough times to make me confident he won't get destroyed by press coverage at the NFL level. Brown averaged over 20 yards per catch in each of his last two seasons in college, which tells you a lot about his game.
One of his best traits is as a blocker, so he will get on the field (but who knows how many targets he will get). I just think he needs a bit more seasoning before we really gin ourselves up about Brown. There a lot of traits I like in Dyami Brown, and I think he could be an elite downfield threat. He could be the next Gabriel Davis-style rookie year flash or Henry Ruggs-style dud in year one.
2021 OPPORTUNITY
The Washington Football Team wide receiver depth chart behind Terry McLaurin and Curtis Samuel isn't very exciting. There are mostly guys who have failed to pan out after we have talked ourselves into Antonio Gandy-Golden and Kelvin Harmon. Granted, that's a lot of guys who can't all get on the field at once, and Dyami Brown finds himself in that mix, as well. Dyami Brown is an interesting deep threat option for Ryan Fitzpatrick alongside Terry McLaurin, as Dyami notched over 20 yards per reception and nearly a touchdown per game over his last two seasons at UNC. That's his path forward to rookie year relevance with the Washington Football Team: deep. If Washington decides to turn Terry McLaurin into a true alpha playing all over the field, while utilizing Samuel underneath, Dyami could immediately carve out a role for himself his rookie year.
2021 FANTASY FOOTBALL OUTLOOK
I'm not a huge fan of deep-shot specialists, no matter how talented they are. If they miss out on a couple of targets, the floor drops out very quickly. That having been said, they're great DFS plays right off the bat, since they usually get the lower-on-the-pecking-order cornerbacks to go up against. Keep an eye on Dyami and you might be able to get ahold of him on the cheap in your daily fantasy lineups as a boom-or-bust play. Outside of that, I have difficulty seeing where and how Dyami Brown slams onto the scene in year one (without a great training camp, of course) outside of deeper leagues.
TALENT

2021 OPPORTUNITY

2021 FANTASY FOOTBALL OUTLOOK

Round 4, Pick 123 Overall: John Bates, Tight End, Boise State (6'6" 256 pounds)
Depth Chart:
TE1:        Logan Thomas

TE2:        John Bates


TE3:        Temarrick Hemingway
TALENT
Bates is primarily a blocker and a special teams prospect coming into the NFL, and I honestly believe that Washington Football Team over drafted him at pick 123 overall. He has a decent catch radius and has good hands, and he's not overwhelmingly athletic, and he doesn't do much well except block. Bates has a willingness to snatch low balls, but that won't translate well to the NFL. The NFL Network draft-day coverage likened him to Jeremy Sprinkle, and I have a hard time disagreeing. There isn't much exciting here for fantasy football, and you can pass on him, given his skill set is for non-fantasy things. He could develop into a guy who gets 40 catches for 650 yards and 9 touchdowns one year, which will be fantasy-relevant. But right now, he's not that guy.
2021 OPPORTUNITY
I doubt the fourth-round special teamer tight end makes an impact in year one, given that hardly any tight ends make an impact in year one, and the targets are pretty much all spoken for.
2021 FANTASY FOOTBALL OUTLOOK
Do not even bother remembering John Bates' name for 2021.
TALENT

2021 OPPORTUNITY

2021 FANTASY FOOTBALL OUTLOOK

Round 7, Pick 258 Overall: Dax Milne, Wide Receiver, BYU (6'1" 190 pounds)
Depth Chart:
WR1:     Terry McLaurin
WR2:     Curtis Samuel
WR3:     Kelvin Harmon
WR4:     Antonio Gandy-Golden
WR5:     Dyami Brown
WR6:     Cam Sims
WR7:     Dax Milne
TALENT
Since the last guy taken in every NFL Draft gets all the fanfare as Mr. Irrelevant, you could argue that the guy taken before him is the actual Mr. Irrelevant. In this year's draft, that's Dax Milne, who Washington drafted at pick 258 of 259 picks. Milne is fine; he's a decent depth piece for a team who seems to want to air it out. He didn't do much his first two years at BYU before turning into a stud with Zach Wilson, averaging 17 yards per reception on 70 receptions. He also hauled in eight touchdowns in his twelve games his Junior year. It really seems like Wilson made the man, but we will see.
Milne doesn't excite me. He seems like a decent enough zone killer, and he can threaten to go over the top, but opposing defensive backs mostly just give him a cushion to eat up, and he can't just push past them a lot of the time. Milne has trouble separating, which makes too many deep balls 50/50 throws that don't need to be. He benefitted from the fabulous trust from teammate Zach Wilson, but he doesn't do much except box guys out, and at 6'1" 190, that won't fly in the NFL. In the end, Milne is decently athletic and has decent hands; that's pretty much all I can say… He's decent.
2021 OPPORTUNITY
Washington Football Team ideally never has to look Milne's way this year, which destroys any opportunity-based evaluation of Milne. He could conceivably climb his way up to the WR4 on the roster, given how underwhelming Antonio Gandy-Golden and Kelvin Harmon have been, but even then, he has three wide receivers, two running backs, and a tight end to contend with for targets.
2021 FANTASY FOOTBALL OUTLOOK
About one out of every fifty wide receivers drafted after round three turns in a top-36 fantasy football season. Milne won't be one of those fifty this season.
TALENT

2021 OPPORTUNITY

2021 FANTASY FOOTBALL OUTLOOK

Earn a Five Goodell grade by checking out these links!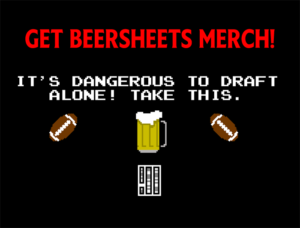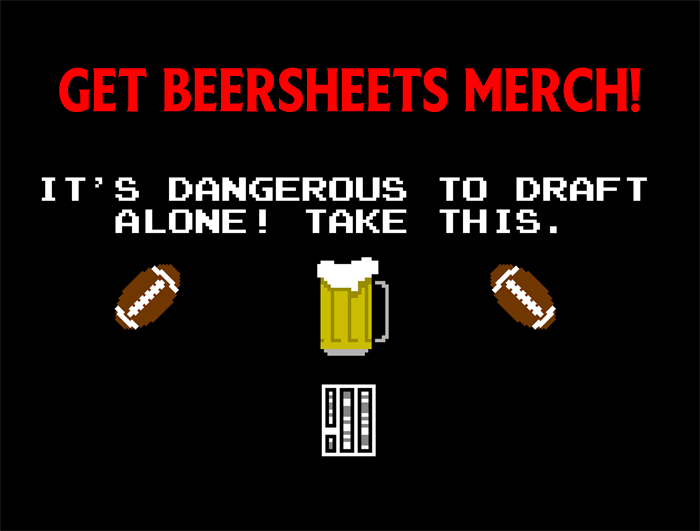 Image Source: https://upload.wikimedia.org/wikipedia/commons/0/09/Antonio_Gibson_touchdown.jpg under CC BY SA 2.0