The 2020 season didn't go how the San Francisco 49ers had hoped it would. They ended up with almost every good player missing time at one point or another. They unsuccessfully defended their NFC Champion title, and then all hell broke loose. The San Francisco 49ers traded up in the 2021 NFL Draft to get the third overall pick. A lot of charlatans told you that it was definitely going to be Mac Jones and that Mac Jones was the third-best quarterback in this class. Instead, they did a sensible thing and took one of the actual three-best quarterbacks in this draft in Trey Lance. The San Francisco 49ers then added two running backs to their already-crowded running back room. What can we expect for the three San Francisco 49ers rookies for 2021 fantasy football?
FULL SAN FRANCISCO 49ERS DRAFT RESULTS
| | | | | |
| --- | --- | --- | --- | --- |
| Rd | Pick | Player | Pos. | College |
| 1 | 3 | Trey Lance  | QB | North Dakota State |
| 2 | 48 | Aaron Banks | OG | Notre Dame |
| 3 | 88 | Trey Sermon  | RB | Ohio State |
| 3 | 102 | Ambry Thomas | CB | Michigan |
| 5 | 155 | Jaylon Moore | OG | Western Michigan |
| 5 | 172 | Deommodore Lenoir | CB | Oregon |
| 5 | 180 | Talanoa Hufanga | S | USC |
| 6 | 194 | Elijah Mitchell  | RB | Louisiana |
Round 1, Pick 3 Overall: Trey Lance, Quarterback, North Dakota State (6'4" 227)
Depth Chart:
QB1:      Jimmy Garoppolo
QB2:      Trey Lance
QB3:      Josh Rosen
TALENT
Big. Strong. Athletic. Can throw the ball over a mountain. Questionable decision-making skills. Can run a whole bunch. Am I describing Trey Lance or Josh Allen coming out of school? Lance feels very Allenish in that you can see all the physical traits, but a lot of problems are happening between the earpads. His vision is questionable, he stares at his reads until they come open, and he has almost no pocket presence. Lance alternates between YOLO balls and waiting for a hand-written letter from his receiver that says "I'm open" to get to him before throwing.
Lance would thrive in an aggressive, downfield offense with a lot of weaponry around him. My immediate thought in this situation was Denver but I can't argue with the San Francisco 49ers. His process is a little slow, and his ball placement is inconsistent, and he was too up for the showcase game NDSU played this year and was forcing the issue. Still, he has a ton of great traits (laser rocket arm, great legs, big body with good pocket presence) and some questionable ones (touch an issue, intermediate and short passing game has a lot of erratically placed balls that crush YAC). Lance has an NFL outcome range somewhere between Colin Kaepernick and Josh Allen.
2021 OPPORTUNITY
This is where things get a little hinky for Trey Lance in 2021 fantasy football leagues. The 49ers seem hell-bent on keeping Jimmy Garoppolo around,  despite all evidence indicating that they would be better off with his cap space, instead. It appears as though Kyle Shanahan's stubbornness will keep Trey Lance on the bench for as long as possible. The 49ers learned two things from 2020: Jimmy Garoppolo's 2019 health was a mirage, and you can't have Nick Mullens as your only backup, or else you're screwed.
Do I think Trey Lance gets a shot this season? Absolutely. Do I think Kyle Shanahan will stubbornly stick with Jimmy Garoppolo until he can't? Also absolutely. Trey Lance is more talented, but Garoppolo is entering his fifth season with the 49ers, so he has the leg up on the competition. Pun very much intended, because his legs are the problem. Garoppolo can't keep his lower body healthy, which means Trey Lance will get a crack at the starting spot this season.
2021 FANTASY FOOTBALL OUTLOOK
Trey Lance is the sort of guy you stash in 2QB leagues because if he gets a shot this season, he could be a league winner. I like to use the Jalen Hurts line of three top-12 games in his first three starts as a good gauge of how rookie quarterbacks who run can work for fantasy football. In 1QB leagues, you can go ahead and ignore him at the draft. But, once he gets the call, you probably want to make room for him on your fantasy football rosters. Still, you don't really break the bank for any QB in a one quarterback league, even one who your favorite team drafts top-three (he tells himself).
TALENT

2021 OPPORTUNITY

2021 FANTASY FOOTBALL OUTLOOK

Round 3, Pick 88 overall: Trey Sermon, Running Back, Ohio State (6'0" 213 pounds)
Depth Chart:
RB1:       Raheem Mostert
RB2:       Trey Sermon
RB3:       Jeff Wilson Jr (out 4-6 months)
RB4:       JaMycal Hasty
RB5:       Wayne Gallman
RB6:       Elijah Mitchell
TALENT
Trey Sermon is a good example of why having all the traits of a running back does not necessarily make you a top-flight running back. He's speedy and powerful, with good vision at the line of scrimmage, and he takes tacklers' head-on (and usually wins). Top-line, that's what you want from a running back. Unfortunately, he doesn't have a second gear, his second-level vision (and decision making) is… questionable, and defenders pull him down from behind a lot.
Sermon looks good with the ball in his hands, but he mostly moves in a direction until someone stops him, making him unideal as a lead back in the NFL. Also, Sermon doesn't really catch passes (1.1 receptions per game), so he's really looking at a two-down banger role in the league. Luckily, the San Francisco 49ers let their wide receivers be running backs, so they don't need their running backs to be wide receivers. "Two down banger who doesn't really catch the ball" describes essentially every back on their roster.
2021 OPPORTUNITY
Who knows, honestly? The San Francisco 49ers are one of the most frustrating teams to try to predict, and that was before they added three running backs this offseason. Since Kyle Shanahan became head coach, only 2017 Carlos Hyde had over 180 touches. In 2019, when the San Francisco 49ers went to the Super Bowl, three running backs had between 140 and 160 touches. It's a definite mess of a situation and one that doesn't have a true alpha running back.
Luckily, the 49ers' roster construction involves a lot of redundant (but injury-prone) parts. When Raheem Mostert goes down, Trey Sermon could take ahold of that running back room. Unfortunately, that also elevates Jeff Wilson Jr (if back from injury), JaMycal Hasty, and Wayne Gallman up the depth chart. It's going to be a situation where the "lead" back gets 13 touches per game and one where I don't want to invest highly.
2021 FANTASY FOOTBALL OUTLOOK
I'm probably staying away from this 49ers backfield if I can help it. Kyle Shanahan's history (five different backs lead the team in touches in a given game last season) tells me that finding consistent production is going to be difficult. Trey Sermon is worth an add in the middling rounds in case I am wrong, but I am going to say that it's unlikely Sermon ends up top-fifteen this year on a per-game basis. That doesn't rule out being a weekly flex play.
TALENT

2021 OPPORTUNITY

2021 FANTASY FOOTBALL OUTLOOK

Round 6, Pick 194 Overall: Elijah Mitchell, Running Back, Louisiana
Depth Chart:
RB1:       Raheem Mostert
RB2:       Trey Sermon
RB3:       Jeff Wilson Jr
RB4:       JaMycal Hasty
RB5:       Wayne Gallman
RB6:       Elijah Mitchell
TALENT
Elijah Mitchell is a lot of fun to watch, but in a way that feels like it can translate to the pros. He's a strong inside runner who has good contact balance and sufficient jukiness to make it all work. He's not quite "shot out of a cannon" explosive, but he certainly has enough get up and go to make you sit up and take notice. Mitchell is also versatile, splitting out wide and catching passes on top of being an up-the-middle banger.
Mitchel might have the best hands out of the 49ers' RB room (not saying much) as he hand catches the ball and has more than enough body control and hand-eye coordination to pluck errant throws from the sky, though he suffers from focus drops. His biggest question mark in the NFL is if he can stand up to a full workload, as the Ragin' Cajuns used him in a committee with Trey Ragas. I like him a lot as a sleeper running back going later on day three as he's a good all-around back. He falls like RG3 though, so he might not last very long.
2021 OPPORTUNITY
See Trey Sermon, then recognize that Elijah Mitchell is even further down the depth chart than Sermon. But, it's the San Francisco 49ers, so that means Mitchell will probably have three random 17 touch games where he totals 6 touchdowns and 400 yards.
2021 FANTASY FOOTBALL OUTLOOK
A random 49er back comes out of the woodwork to have fantasy football relevance every season. There's literally no reason why it couldn't be Elijah Mitchell, I guess? Get him in best-ball and ignore him in redraft unless the 49ers' running back room completely falls apart.
TALENT

2021 OPPORTUNITY

2021 FANTASY FOOTBALL OUTLOOK

Earn a Five Goodell grade by checking out these links!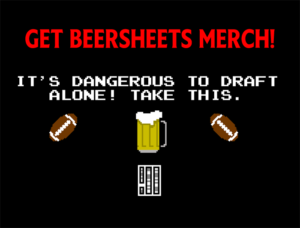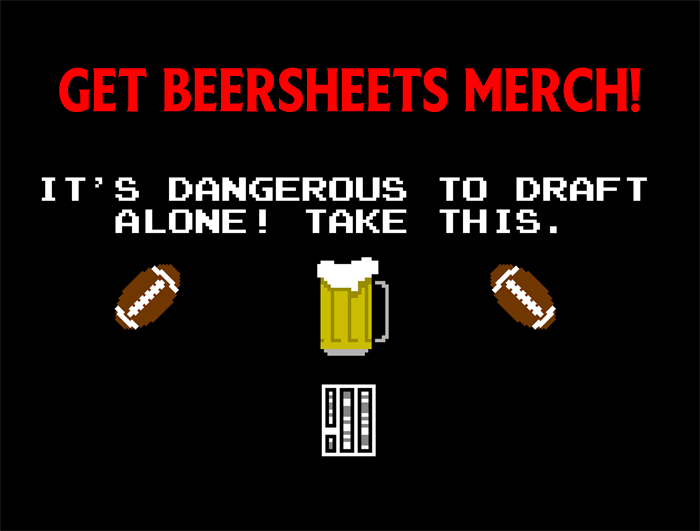 Image Source: https://commons.wikimedia.org/wiki/File:49%27ers_select_Will_Redmond_(32887997854).jpg