About two weeks ago, I woke up in the middle of the night with an idea. I stumbled into my office and I scribbled something down on my notepad. If you follow me on Twitter, you know that I'm to the left of pretty much every elected official in the USA, which explains why I scrawled in my notebook: "The Tight End Middle Class, Like the American Middle Class, is Dying." While I won't get on a screed about the second half of this, I will explore the first half. You stick to sports folks can exhale, I will in fact… stick to sports in this one.
Tight end disappointed a lot of people this year, but not if you heeded the advice of what I called the "tight end slide." After the first 5-6 tight ends off the board, there wasn't much differentiation. Why take Hunter Henry at 69 overall when you can get Evan Engram at 79 overall? Why take Evan Engram at 78 overall when you can get Austin Hooper at 99 overall, and why take Austin Hooper at 99 when you can get Mike Gesicki at 123 overall, or T.J. Hockenson at 133 overall? Or Eric Ebron at 155? Or Dallas Goedert at 166? That was the tight end slide in 2020 fantasy football drafts. You can take Hunter Henry at 69 or Dallas Goedert nearly 100 picks later, and get similar production. Why is that? Well, the tight end middle class (like the American middle class) is dying.
To get an idea of what I mean about this, we need to define the tight end middle class. You have the upper crust for 2021 drafts: Travis Kelce, George Kittle, and Darren Waller. Then, there's the upper-middle class: Mark Andrews and Dallas Goedert (taking the Zach Ertz spot here). Then there's… a whole mess of tight ends. Tight end six through twelve has become indistinguishable from tight end thirteen through eighteen, as the back of the starting TE ranks—the guys you can reliably start and get decent production—have become indistinguishable from the top of the backup tight end ranks.
To see just how indistinguishable the top of the non-elite TE ranks are from the top end of the backups, I simply figured the difference between TE6 in fantasy points per game and TE18. This gives me the difference between the first non-elite TE (outside the top-five) and the back of the top-end backup tight ends. In 2020, TE6, Mike Gesicki, averaged 8.9 fantasy points per game; TE18, Jared Cook, scored 7.3 fantasy points per game. The difference of 1.6 fantasy points per game is the lowest in the last decade… by a lot.
In 2019, that difference was 4.1, in 2018, it was 3.6. The average fantasy points per game difference between the TE6 and TE18 from 2011 to 2019 was 3.34 fantasy points. That's over twice the difference between the TE6 and TE18 in 2020. That leaves us with the elite tight end ranks, the near-elite tight ends (TE4 and TE5), and… everyone else.
Well, why is that? Probably because tight end has become such a flat position that if you score a touchdown, you end up as a top-twelve tight end on the week. This season, 48 tight ends made the top-twelve without scoring a touchdown, or 2.8 per week. Evan Engram in week twelve was the only tight end to make the top-three at the position without a touchdown. There were only six instances of a tight end making the top-five at the position without a touchdown this season (7% of the top-five finishes). All told, 65 tight ends finished inside the top-12 this season, in seventeen weeks.  27 of these tight ends did it once, meaning 41% of tight ends who notched a top-12 TE week did it just once.
Once you leave the elite and near-elite tier of tight end… there's not much there. Four tight ends finished inside the top-12 more than eight times in 2020 (Travis Kelce, Darren Waller, TJ Hockenson, and Robert Tonyan). We will give Kittle a pass, given his injuries. But that gives you a clear line of haves and have-nots at the position. If you get outside the set-and-forget guys, there's no "safe floor" tight end. It's all a mishmash of tight end value, as guys desperately try to get into the top-twelve at the position. 93% of finishes did it with a touchdown, and 41% of tight ends to reach a top-12 week never did it again. There is now elite (TE1-3), near-elite (TE4 & TE5), The Blob (TE6 through TE18), and everyone else. Therefore, the tight end middle class… is dead.
If this has you hankerin' for some fantasy sports, try out Fan Duel! That link lets them know we sent you! It also gets you a 20% deposit match up to $500!
Then, follow Football Absurdity on Twitter!
After that, get free fantasy football advice by joining our Discord!
Finally, if you like what you read here, check out our podcast and our Patreon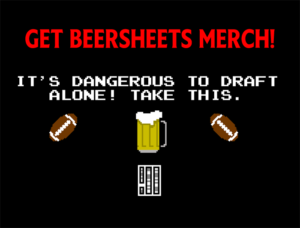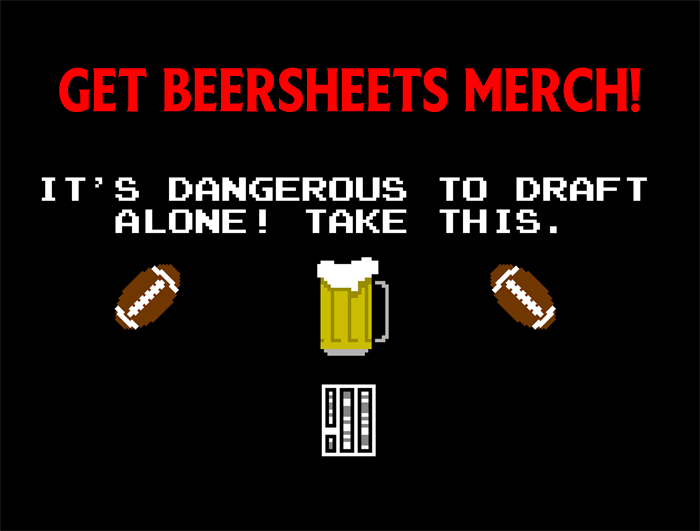 [Header Image Source: https://upload.wikimedia.org/wikipedia/commons/4/45/George_Kittle_2_%28cropped%29.jpg, cropped under CC BY SA 2.0]