The best part of every fantasy football season is digging up the sleepers. Now that I've finished my team-by-team review of each team's 2020, and somewhat less importantly, the Super Bowl happened and is now in the rear-view mirror. It's time to do the best part of every fantasy football season: finding sleepers. Obviously, free agency hasn't happened, neither has the draft, or training camp. That's why these are way too early sleepers, after all. The criteria for a sleeper is simple: drafted in the tenth round or later in twelve-team leagues, by fantasyfootballcalculator.com ADP. Let's start this off with the first player you see at the top of your roster: with a sleeper quarterback or three.
Sleeper Quarterback #1:
Kirk Cousins, Minnesota Vikings (QB19, Round 11, Pick 11)
This is an oddly disrespectful spot for Kirk Cousins, who finished the season as the QB11 in 2020. It wasn't a bunch of boom games that drove him there, either. Cousins had just one fewer top-12 QB weeks (8) than Russell Wilson (9). A lot of this was driven by Justin Jefferson completely and adequately replacing Stefon Diggs, as well as Adam Thielen turning into a red zone touchdown machine. Over the last nine games of the season, Cousins played on 4,676 yards, 41 touchdowns, five-interception pace. He hit a career-high in passing touchdowns (35) but didn't even come close to sniffing his career-high in yardage. This could be the season it all clicks for Cousins and he becomes Matt Ryan of the North.
However, we do have a problem with Cousins as a sleeper. He just doesn't rush the football all that much, averaging just over seven yards per game on the ground in Minnesota. His rushing touchdowns (13 touchdowns in three years as a starter in Washington) fell off a cliff, as well (one rushing TD per season). There's the rub; Cousins needs to take a step forward to superglue himself into the top ten because the rushing production just isn't there. And as I wrote about last week, the dual-threat "Konami Code" quarterback is no longer a luxury, it is a necessity. Cousins is more a second QB in a 2QB league who will outproduce his draft price. Cousins has been a top-15 in two out of his three seasons in Minnesota and has not finished as low as QB19 in his six seasons as a full-time starting quarterback.
Sleeper Quarterback #2:
Baker Mayfield, Cleveland Browns (QB20, Round 12, Pick 3)
Baker Mayfield is an interesting case as a sleeper quarterback because he has the rushing production in his back pocket, but he doesn't use it. He averaged just over ten rushing yards per game last season, which ranked as the highest of his career, while also tossing in four rushing touchdowns in the last two seasons. Not much, but slightly higher than Cousins. We just need to dispel that rushing QB myth off the bat because people imbue him with that attribute, but he doesn't use it. He can bust out big games like his week seventeen 44-yard effort against Pittsburgh, but he mostly ends up around that ten-yard mark.
That having been said, Baker finished 2020 on a heater. I will once again remind you that he had to deal with a monsoon from weeks eight through eleven. After that point (and after losing Odell Beckham, Jr), Baker lit the world on fire. In the last eight games of the year, after the monsoon games, Baker paced out to over 4,500 total yards and 32 touchdowns, with just four interceptions. That's a superpowered Matt Ryan from 2020, who had 26 passing touchdowns and 11 picks.
Sleeper Quarterback #3:
Taysom Hill, New Orleans Saints (QB26, Round 13, Pick 5)
Is Taysom Hill good? Maybe. Is Taysom Hill going to be good for fantasy football? Absolutely. His ADP will likely sky rocket as we get closer to the year and the fantasy football industrial complex starts to turn its gears all over Taysom. He's the ultimate Konami Code quarterback for 2020; he's not necessarily good, but he does the right things for fantasy football production. Taysom started four games in 2020 in Drew Brees' stead, and it was definitely a difficult learning curve for him. He didn't throw a touchdown in his first two games and threw for just 311 yards total, but he did rush for two touchdowns. Then, he converted to a real QB for his last two starts, throwing for 524 yards and four touchdowns (with just one pick) in his next two games.
That's the yin and yang of Taysom Hill if he is the Saints' starting quarterback in 2021. He is the ultimate question mark quarterback in 2021, because his small sample size as a starter didn't really teach us anything because it was two very different sets of games. But, all we care about is fantasy points. With Hill's weird hodgepodge of fantasy point production vectors, he didn't dip below 18.5 fantasy points in his four starts and came one rushing yard shy of hitting 20+ fantasy points in three of his four starts. He's the last Konami Code QB in 2021; we aren't sure if he is good at what he does, but we know that what he does is good.
If this has you hankerin' for some fantasy sports, try out Fan Duel! That link lets them know we sent you! It also gets you a 20% deposit match up to $500!
Then, follow Football Absurdity on Twitter!
After that, get free fantasy football advice by joining our Discord!
Finally, if you like what you read here, check out our podcast and our Patreon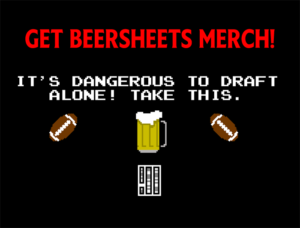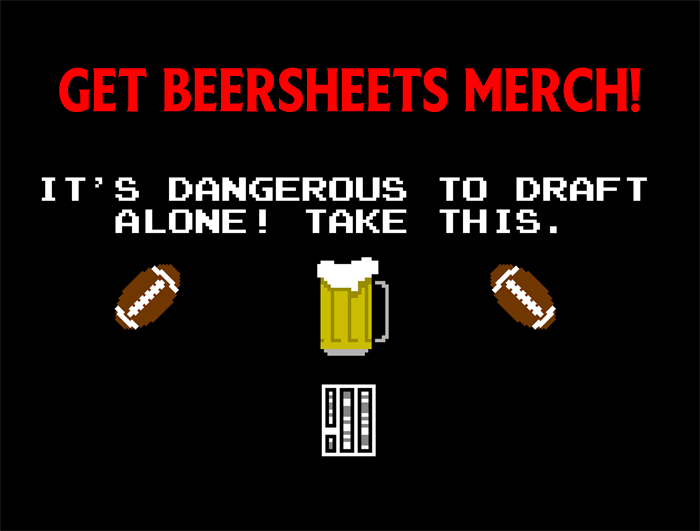 [Header Image Source: Taysom Hill on Twitter]