Everything went right for the 2020 Buffalo Bills. After they swept their rival New England Patriots for the first time since 1999, ESPN asked if they were the toast of the AFC alongside the Kansas City Chiefs. Calm down, Steelers fans, I'm just reporting what they said. But, what should we remember about their 2020 season? It wasn't all sunshine and rainbows, that was mostly just Josh Allen and Stefon Diggs. Let's break down some fast facts about the 2020 Buffalo Bills for your 2021 fantasy football drafts.
What to Remember from the 2020 Buffalo Bills Season
Before the season started, the Buffalo Bills said they wanted to give Zack Moss "a Frank Gore-like role." They were referring to their 2019 usage of Gore, of course. Gore was a thorn in Devin Singletary's side in 2019. In '19, Gore, before a Washington game proved he could not handle the usage, touched the ball 14.125 times per game. Moss did not reach those heights, touching the ball just 10.2 times per game in 2020.Gore and Moss ended up with similar goal-line usage, as well. Gore had 20 touches inside the 10 in 16 games, and 2020 Zack Moss has 15 touches in 12 games. That paces out to… 20 touches. Devin Singletary's usage is nearly identical, as well. He touched the ball about 12.7 times per game in 2020, after touching the ball about 12.7 times per game last season. Singletary paced out to 6 ten zone touches per game in 2019, and he had 8 in 2019, going into week 17.
It's likely they intended to use Moss like they did Gore last season, given that his goal-line usage was nearly identical to 2019. Unfortunately, we failed to account for Josh Allen's sudden volume increase. Josh Allen passed the ball 13 times inside the ten last season and rushed 11 times in 2019. His 24 touches turned into 16 touchdowns. Entering week sixteen of 2020, he threw the ball a lot more from the goal line, and he rushed more. He threw the ball 27 times (18 touchdowns) and ran it 18 times (7 touchdowns). 25 of his 42 touchdowns came within the 10-yard line (60%) in 2020. In 2019, it was 55%. Not much difference in efficiency, just in volume.
I was in on Dawson Knox entering the season. His yards per reception in his rookie year was the third-highest among rookie TEs since 2015. So, to me, that meant that he could do a lot with his targets in 2020. Some touchdowns, perhaps? If you saw the Bills shellack the Patriots in week sixteen on Monday Night Football, you saw Dawson Knox drop a gimme touchdown. Knox had a problem with catches all year, posting the #37 true catch rate (78.6%) among tight ends. He ended the year with ten red zone targets and a 9.1% target share.Despite his good per target numbers, the raw numbers left Dawson Knox buried. Knox ran just 21.2 routes per game (#32 among TEs) and ended up over four targets just once. Don't look towards the Bills for TE value in 2021: they targeted TEs on the third-lowest rate in 2020 (10.9%) after targeting tight ends just 16.9% of the time in 2019 (tenth-lowest).
You wouldn't target tight ends either if you added Stefon Diggs to your roster. The Bills traded their first-round pick in the 2020 draft to add the mercurial receiver to their roster. As of writing this, Diggs is top-five in targets, target share, air yards, hog rate, receptions, yards, completed air yards, fantasy points per game, fantasy points per route run, and expected points added. That's not the fun fact. This is: Stefon Diggs bounced back to within his career norms in red zone targets. He had 16 in his first season with the Bills (tenth in the league), after averaging 13 in his first four seasons. Last year, he had just five. Because of this, Diggs returned to within his 2017 and 2018 TD range (6 each) after scoring just one red zone touchdown last season. I don't think Diggs misses Kirk Cousins.
Josh Allen's leading target in 2019 was John "Smoky" Brown. Unfortunately, Brown's predilection for injury reared its ugly head this season. Through fifteen games, he played over 50% of snaps in just seven of them. But, this isn't a fact about Smoky. It's a fact about Gabriel Davis. Davis was a relatively unheralded fourth-round rookie wide receiver this season. He also played as the de facto Smoky Brown replacement. When Brown played, Davis played only 57.7% of snaps. When Brown did not play, Davis was in on virtually every down (92.6%). His targets also ticked upward, with Brown getting an additional three targets per game without Brown. He turned this into an extra 31 yards per game. Ultimately, he did not do much with his target volume, but he ranked second on the Bills to Stefon Diggs at 527 air yards in the eight games John Brown was hobbled. Should Brown—who represents massive cap savings—end up elsewhere in 2021 (or hurt), then Davis is the most likely beneficiary on the Bills
If this has you hankerin' for some fantasy sports, try out Fan Duel! That link lets them know we sent you! It also gets you $5 bonus cash to play with if you make a deposit.
Then, follow Football Absurdity on Twitter!
After that, get free fantasy football advice by joining our Discord!
Finally, if you like what you read here, check out our podcast and our Patreon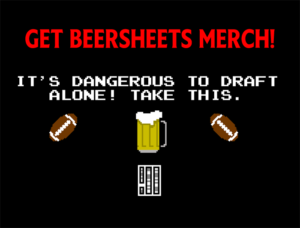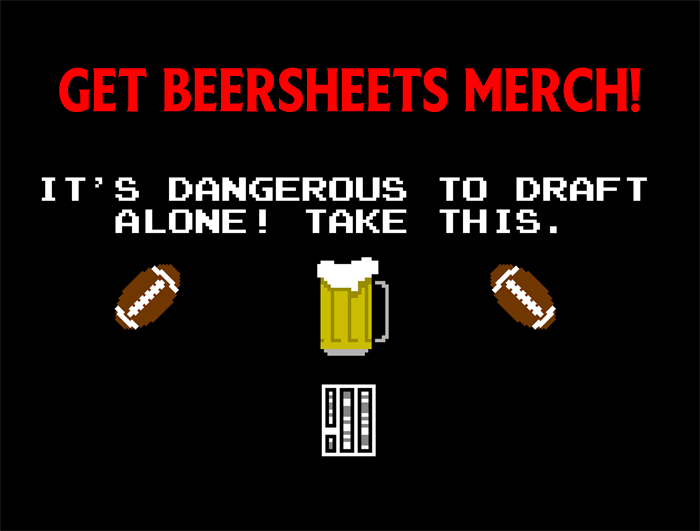 (Source: https://upload.wikimedia.org/wikipedia/commons/thumb/e/e6/Josh_Allen_%2843569465444%29.jpg/800px-Josh_Allen_%2843569465444%29.jpg under https://creativecommons.org/licenses/by/4.0/deed.en)