It was a new era in Carolina in 2020. They parted ways with long-time head coach Ron Rivera partway through his ninth season. They installed Matt Rhule and his offensive coordinator, a part of LSU's high-powered offense, Joe Brady. The Carolina Panthers added Teddy Bridgewater and Robby Anderson in the offseason, with the idea of turning this passing game up a notch. In the end, Christian McCaffrey ended up playing in three games, and the Panthers' season went down with the injured star running back. But, what should we remember about the 2020 Carolina Panthers for our 2021 fantasy football drafts?
What to Remember from the 2020 Carolina Panthers Season
Christian McCaffrey couldn't do much this year due to injuries. If you rostered Christian McCaffrey, you don't need me to tell you that. McCaffrey played just three games and topped 71% of snaps in just one of them. Nevertheless, he scored six touchdowns in those three games and was on pace for 1,995 yards on 315 carries and 91 catches. Alvin Kamara led running backs during the fantasy football season (half-PPR). His 336,3 fantasy points topped #2, Dalvin Cook, by over 24 fantasy points. Had Christian McCaffrey kept his pace up, he would have outscored Kamara by 73.2 fantasy points. It's not often someone gets a season wiped out with zero negative effect, but he is still 2021 1.01.
The Carolina Panthers, and fantasy football managers, turned to Mike Davis without CMC. He played six games before CMC gave it a go in week 9. In these six games, he turned 18.8 opportunities per game into 86.5 yards and 0.67 touchdowns per game. He didn't look anything like classic Mike Davis in those games, playing well and holding up to a high volume. Once CMC gave it a shot and reinjured himself, Mike Davis turned back into himself. He had just two fewer opportunities per game and scored touchdowns at the same per-game rate. Unfortunately, he was nowhere near as efficient. In the end, he mustered just 64 yards per game in the second six-game stint without CMC. He was the RB12 on the year, but just the RB23 in the last five weeks (12.3 FPPG). In the end, he was a strong pickup for fantasy managers who lost Christian McCaffrey.
I was big on Ian Thomas, I really was. He filled in admirably for Greg Olsen when Olsen injured himself at the end of 2018 (paced out to 80 catches for 800 yards and 8 touchdowns). Unfortunately, the Panthers passed the ball out of two-TE personnel just 13% of the time in 2019, the twelfth-lowest rate in the league. Ian Thomas just needed to get onto the field, was the thought process. Unfortunately, Joe Brady had other ideas. The Carolina Panthers system looks at tight end as an afterthought. Ian Thomas played on 68.6% of snaps but saw just 7.2% of targets. His 5.8% hog rate was outside the top-100, and behind guys like Dalton Keene, Ross Dwelley, and Tyler Conklin.
Robby Anderson and Curtis Samuel sat atop the leaderboards for unfulfilled air yards last season. When you have the hodgepodge at QB that both dealt with last season, it makes sense that they didn't cash in their opportunities. This year, they ended up closer to the rest of the NFL. Robby Anderson left the fantasy football season with just 77 unfulfilled air yards, and Curtis Samuel ended up with 100 more receiving yards than air yards (a lot of short passes with yards after the catch will do that). They were both candidates to take a step forward after their 2019 campaigns, and cashed in those air yards. Robby Anderson ended as the WR16 and Curtis Samuel the WR27. Last season they were WR39 and WR36, respectively. Teammate D.J. Moore ended as the WR21 with 195 unfulfilled air yards.
Teddy Bridgewater and Ben Roethlisberger were the only QBs to support three top-30 wide receivers this season. However, this isn't about Teddy Bridgewater's fantasy value, not really. It's to say that Bridgwater is fully back from his gruesome leg injury (collapse?) from several years ago. He posted career highs in completion percentage, yards per game, touchdowns, and yards per attempt. He Posted just 9 interceptions, which ties for his lowest mark as a starter. Bridgewater also reinvigorated a part of his game, rushing 50 times for 272 yards. Bridgewater's five touchdowns ranked sixth at the position. He did great! There's nothing under the surface here, just praise for one of the NFL's feelgood stories. Unfortunately, Bridgewater's fantasy points overall weren't much to write home about. He ended the season as the QB16. Not too bad, not too good… just okay.
If this has you hankerin' for some fantasy sports, try out Fan Duel! That link lets them know we sent you! It also gets you $5 bonus cash to play with if you make a deposit.
Then, follow Football Absurdity on Twitter!
After that, get free fantasy football advice by joining our Discord!
Finally, if you like what you read here, check out our podcast and our Patreon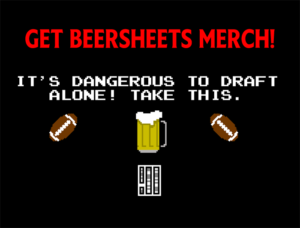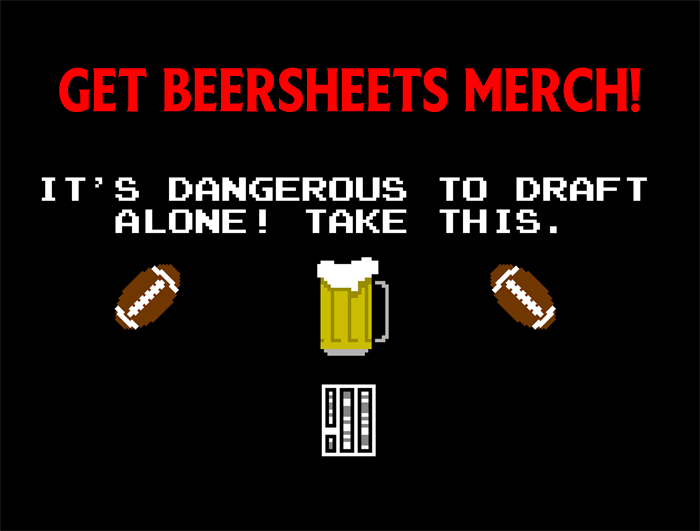 [Header Image Source: https://upload.wikimedia.org/wikipedia/commons/6/65/D.J_Moore.jpg under CC BY SA 2.0]