Week fourteen of the 2020 NFL season is approaching and it is do or die time. You only have a short amount of time to make a final playoff push. Lucky for you, Football Absurdity is here to provide options. If I don't mention someone whom you think I should be talking about, just know there are many reasons why I overlooked them. Maybe they are owned in most leagues. Maybe they are so bad I don't even consider them. Or maybe it's because your opinions cannot be trusted. After all, you are here. So let us examine our best week options on the fourteen waiver wire…
Week Fourteen Waiver Wire QBs
Teddy Bridgewater, Carolina Panthers (39% rostered)
If you need a quarterback on the waiver wire, the cupboard is bare. Anyone who is less than 50% rostered has a mess of problems. Honestly, the only reason I'm recommending Teddy Bridgewater is that Teddy is the only quarterback available on most waiver wires that wouldn't have me frantically breathing heavily into a brown paper bag every five minutes to keep me from panicking. At least with Bridgewater, I'd only be doing it every fifteen minutes.
Jalen Hurts, Philadelphia Eagles (2% rostered)
I'm sure it is easy to look at Carson Wentz and assume that he is the problem and now that he is riding the bench, the Eagles will be able to solve their problems. After all, Jalen Hurts came in and threw for 109 yards, 1 touchdown, and 1 interception. All those numbers were higher than Wentz, with fewer opportunities. All I will say is if you start Jalen Hurts, you deserve what you get.
Week Fourteen Waiver Wire RBs
Cam Akers, Los Angeles Rams (45% rostered)
In week thirteen against the Cardinals, Cam Akers rushed for 72 yards and 1 touchdown. Perhaps more importantly, he dominated the snap count for the Rams. His 63% of the team's offensive snaps almost doubled Malcolm Brown and Darrell Henderson combined. If you need a running back for the playoffs, Cam Akers probably has the most upside.
Adrian Peterson, Detroit Lions (42% rostered)
Over the last two weeks, Adrian Peterson has rushed for 112 yards and 4 touchdowns. While that touchdown total is impressive, the yardage leaves something to be desired. Truth be told, Adrian Peterson only has value if D'Andre Swift doesn't play next week. Monitor D'Andre Swift's health and act accordingly, but only if you are truly desperate for running back help.
Ty Johnson, New York Jets (1% rostered)
This past Sunday was a sad day for football fans, who watched The Kurgan (The Raiders) lop the head off (concuss) Frank Gore (The immortal Highlander). Amazingly enough, Ty Johnson came in and put up the best rushing game a Jets running back has had all season, with 104 yards and 1 touchdown. If Frank Gore misses week fourteen, Ty Johnson should have flex value by virtue of being the only running back still alive on the Jets.
Week Fourteen Waiver Wire WRs
Cole Beasley, Buffalo Bills (58% rostered)
For the most part, I try to keep these waiver wire articles at 50% rostered or under. However, the fact that Cole Beasley is sitting so close to that mark makes me want to scream into the void. In week thirteen, Beasley had 9 catches for 130 yards and 1 touchdown. If you are surprised by how well Beasley did, that is because you aren't paying attention. If you need wide receiver help, roster Cole Beasley.
T.Y. Hilton, Indianapolis Colts (46% rostered)
Not gonna lie to you, I was surprised when I saw T.Y. Hilton was rostered in 46% of leagues. Nothing I have seen this year merits him being on that many rosters. Over the last two weeks, it seems like T.Y. Hilton has gotten his groove back, with 12 catches for 191 yards and 2 touchdowns. If you need a receiver for your playoff push, Hilton has some pedigree as a wide receiver, to go along with a very soft schedule the next two weeks.
Keke Coutee, Houston Texans (20% rostered)
The question most of us had with the Will Fuller suspension was who would benefit the most. In week thirteen, Keke Coutee answered that question with a resounding 8 catches for 141 yards. Houston averages 295 passing yards a game. Will Fuller averaged 80 yards receiving a game. Those numbers have to go somewhere, at it looks like Keke Coutee is primed to fill the void Fuller left in the receiving game. Coutee should be the top wide receiver claim on waivers for week fourteen.
Rashard Higgins, Cleveland Browns (6% rostered)
In week thirteen, Rashard Higgins had 6 catches for 95 yards and 1 touchdown. I'd be more impressed with these numbers if Higgins didn't get them against a soft Titans secondary. Since Beckham has been hurt, Higgins has not really stepped up consistently to make me think he can be a reliable fantasy receiver. Don't be fooled. Rashard Higgins is too inconsistent to trust.
Week Fourteen Waiver Wire TEs
Logan Thomas, WTF (33% rostered)
If you need a tight end, you might as well look at Logan Thomas. He isn't very good at tight end, but at this point in the season, you just want a guy who will get opportunities. Which Logan Thomas will get. Thomas also had 9 catches for 98 yards and 1 touchdown in week thirteen. Of all the guys remaining on the waiver wire, he is the most likely to repeat that level of production.
If this has you hankerin' for some fantasy sports, try out Fan Duel! That link lets them know we sent you! It also gets you a 20% deposit match up to $500!
Then, follow Football Absurdity on Twitter!
After that, get free fantasy football advice by joining our Discord!
Finally, if you like what you read here, check out our podcast and our Patreon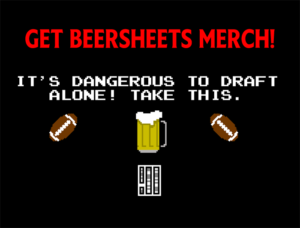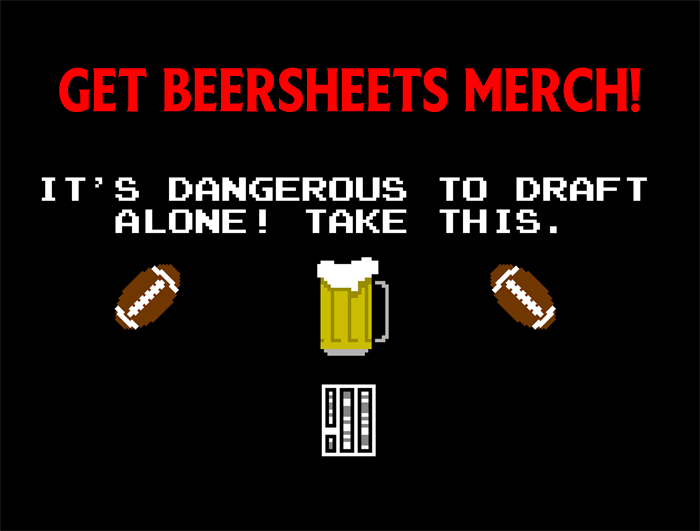 Image Source: https://upload.wikimedia.org/wikipedia/commons/c/ca/WFT_TE_Logan_Thomas.jpg, cropped under CC BY SA 2.0