I honestly can't believe that we made it. The fantasy football regular season is in the rearview mirror, and it's time to trim the fat from your roster. These cut list candidates are guys you can use to clear out space for the new waiver wire hotness. To make the cut list, a player must be on rosters in at least 40% of Yahoo! leagues. I don't need to tell you that Byron Pringle and Ke'Shawn Vaughn don't belong on your fantasy football rosters.
QB Cut List (1QB leagues only)
Carson Wentz, Philadelphia Eagles (61% rostered)
It was one of those days for Carson Wentz. He had 79 passing yards, 18 rushing yards, and a great view from the sidelines as Jalen Hurts had his first real NFL action. Wentz might have lost his job this week, and he gets a Saints squad that is one of the best defenses in the league. Outside of that, he might get pulled at halftime again. I don't see how you can start Carson Wentz again this year.
WR Cut List
Christian Kirk, Arizona Cardinals (70% rostered)
The third-year wide receiver has just one double-digit HPPR game since the Cardinals' week eight bye. He scored 20.8 points (5/123/1) against the Dolphins, but he has just 98 yards in the four games since then. He gets the defensively stingy Giants next week, and then the Eagles and the (stingy) 49ers in week sixteen. I can't see a game where I'm comfortable starting Kirk.
Darius Slayton, New York Giants (68% rostered)
He has 3 targets in his last two games and has three-or-fewer targets in four of his last six games. Slayton had one catch for 14 yards in his last two games. If you have a solid WR corps, there's no reason to hang onto Slayton at this point.
Sammy Watkins, Kansas City Chiefs (57% rostered)
Sammy Watkins ended up with four catches for 35 yards on Sunday Night Football against This gives him 8 catches for 73 yards in the last two weeks, with stiffer competition coming up. The KC passing game is so focused that I can't see a world where I trust Sammy anytime soon.
Travis Fulgham, Philadelphia Eagles (44% rostered)
He had two targets for zero catches and zero yards in week thirteen. That gives him 16 targets for four catches and 32 yards in his four games since the Eagles' bye. Their health has been detrimental to his fantasy football usefulness.
Will Fuller, Houston Texans (41% rostered)
I am guessing the 41% has to do with people giving up. He qualifies by roster percentage, so he makes the list. Will Fuller is out for the year.
A.J. Green, Cincinnati Bengals (40% rostered)
I cut bait on Green a couple of months ago, but he bounced back in weeks six and seven, getting 15 catches and 178 yards in two games. Since then, in five games, he has 60 yards on 23 targets. Buh-bye.
RB Cut List
Todd Gurley II, Atlanta Falcons (97% rostered)
Gurley has 16 carries for 42 yards over his last two games, and he missed a game with an injury in the middle. He was rocking a plodding 3.7 yards per carry before then and was buoyed by his nine rushing touchdowns. He gets the Chargers next week, and the stingy Tampa Bay run defense in week fifteen. He has a good matchup in week sixteen against the Chiefs if you need a reason to hold on.
Joe Mixon, Cincinnati Bengals (86% rostered)
He isn't coming back this season, folks. He's on IR, hasn't practiced since week six, and Cinci is spiraling the drain (they're likely back to Ryan Finley next week). There's no reason to use him if you're the Bengals. Just wait for the word and jettison him.
Chase Edmonds, Arizona Cardinals (74% rostered)
We saw what he could do without Kenyan Drake, so maybe you can hold on. He has just 11.6 HPPR fantasy points in his last two games, on 18 combined touches.
Le'Veon Bell, Kansas City Chiefs (60% rostered)
Clyde Edwards-Helaire was unavailable Sunday, and we saw the Lev Bell Experience. He wasn't elusive, he wasn't productive, and he wasn't someone I want to keep on my fantasy football rosters. Bell notched 55 yards on 14 touches.
TE Cut List
Jared Cook, New Orleans Saints (67% rostered)
A touchdown saved stubborn managers who started him, but Cook had just three catches for 28 yards. That puts him up to 34 yards on four catches over his last four games.
Austin Hooper, Cleveland Browns (66% rostered)
He has 11 targets and eight catches in his last four games and has 81 yards across those four games. His only useful contest came on the heels of scoring a touchdown. The Browns threw all over the Titans in week 13 and Hooper had two targets. They get Baltimore next week. Sever.
Zach Ertz, Philadelphia Eagles (62% rostered)
At this point, he's a name. He had four targets, two catches, and 31 yards in his return to action. Teammate Dallas Goedert is the new leading TE in Philly, and he posted 5 catches for 66 yards on 7 targets in week 13.
Keep in mind that all of these drop candidates are recommended drops, they are merely candidates to clear out space on your roster. Second quarterbacks and second tight ends should be the first to go to make room for the hot new running backs or tight ends you want to get on your roster. Good luck with all your waiver wire moves in week 12!
If this has you hankerin' for some fantasy sports, try out Fan Duel! That link lets them know we sent you! It also gets you a 20% deposit match up to $500!
Then, follow Football Absurdity on Twitter!
After that, get free fantasy football advice by joining our Discord!
Finally, if you like what you read here, check out our podcast and our Patreon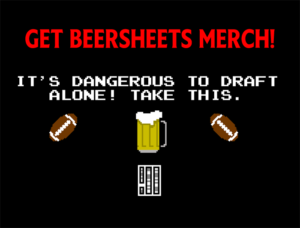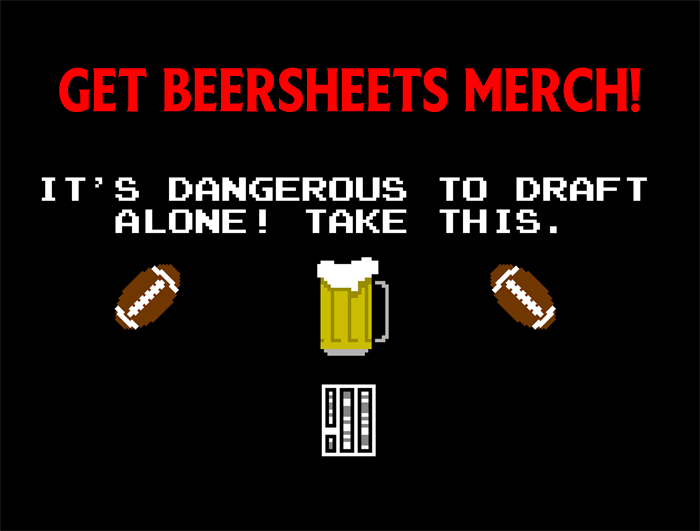 Image Credit: https://upload.wikimedia.org/wikipedia/commons/a/a4/Carson_Wentz_passing_vs_Redskins_2017.jpg, edited under CC BY SA 2.0