Baker Mayfield spent his Sunday afternoon throwing for 334 yards and four touchdowns. The Browns tossed aside the Tennessee Titans in the battle of two 8-3 squads. We had left Baker Mayfield for dead after a dull stretch of games following Odell Beckham going down for the season. His roster percentage dropped down below 40% prior to the week 13 contest. Did we go too far on Baker Mayfield hate, and can we trust him going forward?
First, let's look at some apologia, and some feel goods. First, the apologia. Baker Mayfield stunk out loud on paper in weeks 8-11. There was a bye week jammed in there, but Baker had just 458 passing yards in those three games. He had no touchdowns (and no picks). But, the Browns played in three absolute downpour games with high winds. The teams in these three games scored an average of thirteen points, and Baker threw just 22 passes a game; it was an absolute mess all around. I am going to take those games and throw them out the window.
If you ignore the monsoon games, then Baker Mayfield has been on an absolute tear lately. His three games surrounding the mess come out to 11 touchdowns, zero picks, and 889 passing yards. He extended his streak of games without an interception that started all the way back in week seven. He's been dealing.
It's worth noting, by the way, that Baker Mayfield regressed last year with the addition of Odell Beckham, and he became good again after he lost OBJ for the year. I'm not saying OBJ is bad, I am saying that it's possible that Baker is more comfortable and not trying to force the ball into Beckham without him.
He's been a force in those games, and those of us who recognized the monsoon games have reaped great rewards. But (and there's always a but), those games came against the Jacksonville Jaguars, the Cincinnati Bengals, and the Tennessee Titans. These three teams are all top-ten in fantasy points allowed to opposing quarterbacks. So, did Baker Mayfield get better? Or did he just start to take advantage of a soft part of his schedule? It was probably the second, and that part is about to change.
Baker Mayfield has been great for the last couple of games, be happy. Be excited. Be ready to move on for a bit. His next two games are against Baltimore and the New York Giants. The Ravens are one of the best defensive teams against quarterbacks this season, giving up the thirteenth-fewest fantasy points to opposing quarterbacks. Carson Wentz was the last QB to top two touchdowns against the Ravens back in week six. Since their week seven bye, they allow 210 passing yards 1.4 QB touchdowns per game. In short, they're not a good matchup. They also held Baker to 189 yards, one touchdown, and one pick back in week one.
Then, Baker gets the Giants. They're suddenly the winners of four-straight and they just held Russell Wilson to 263 passing yards and a touchdown. That's not a fluke, either, as they give up the fourth-fewest fantasy points to QBs on the year. The Giants haven't given up multiple touchdowns since week 8, and have yielded multiple QB TDs just three times this season.
Luckily, Baker ends the year with the Jets. We like the Jets. They stink out loud and just let Derek Carr absolutely dominate them. Baker is at least on Derek Carr's level. So, we can't trust Baker Mayfield just yet, but stashing him for a potential finals hammer is a pretty good idea.
If this start or sit article has you hankerin' for some fantasy sports, try out Fan Duel! That link lets them know we sent you! It also gets you a 20% deposit match up to $500!
Then, follow Football Absurdity on Twitter!
After that, get free fantasy football advice by joining our Discord!
Finally, if you like what you read here, check out our podcast and our Patreon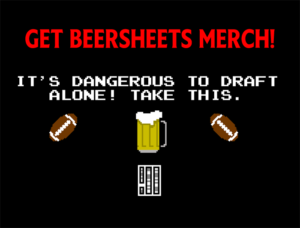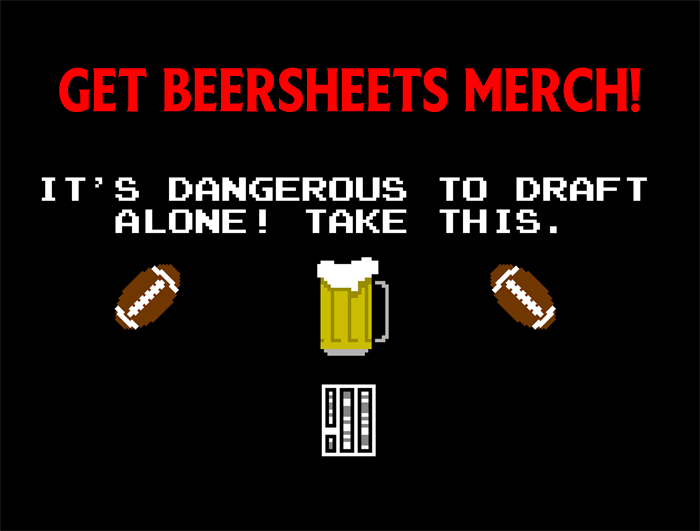 [Header Image Source: https://upload.wikimedia.org/wikipedia/commons/3/3f/Baker_Mayfield_vs_Bengals_2019_%282%29.jpg under CC SA 2.0]